Overcrowded bus ferrying migrants from Delhi overturns, three die
Overcrowded bus ferrying migrants from Delhi overturns, three die
Apr 20, 2021, 04:41 pm
2 min read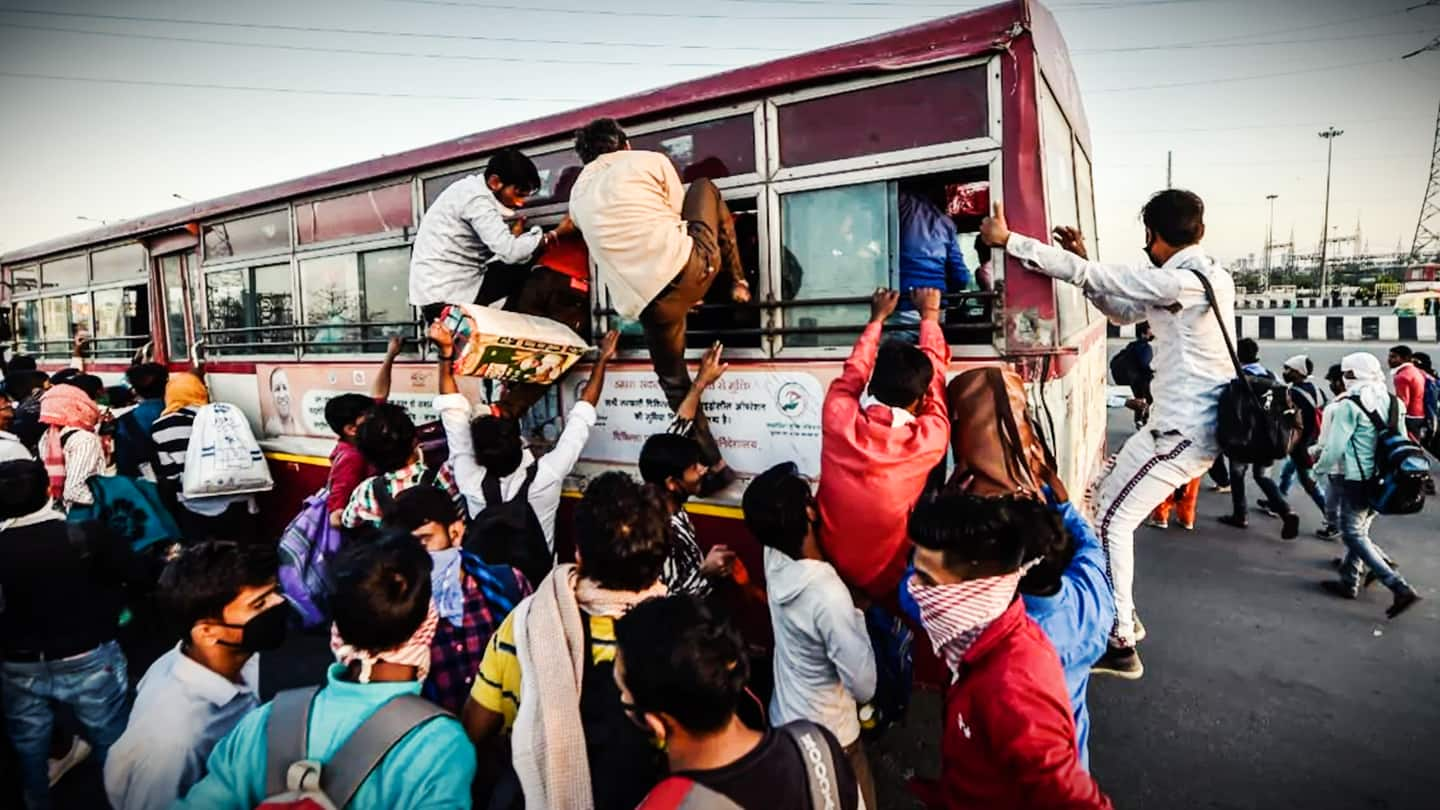 Three people died and at least seven were injured after a bus carrying migrant workers from Delhi overturned in Gwalior district. The bus was bound for Tikamgarh in Madhya Pradesh and the accident took place at Jhorasi Ghati around 8:30 am, reports The Indian Express. The driver was in an inebriated state and was trying to navigate through the turns.
The accident happened at a steep turn, revealed official
Anil Singh Bhadoria, Station House Officer at Bhilow Police station, said the accident took place at a steep turn, which is prone to such incidents. "There have been at least 15 accidents at the same turn where the bus lost balanced this morning," he revealed. The allegations that the driver was drunk are being verified. He is currently at large, said the official.
The conductor was also drunk, revealed a passenger
Ganpatlal Ahirwar, a mason who had boarded the bus at Delhi's Sarai Kale Khan, told the daily that along with the driver, the conductor was also drunk. "The driver had stopped the bus near Dholpur. He had hit a truck driver too, after which the truck driver took the keys of the bus. We somehow got the keys back from him," he added.
The bus was carrying 350 people in total
Ahirwar also disclosed that the bus was carrying nearly 350 people in total and each had given Rs. 700 as fare. Besides the passengers inside the bus, dozens were sitting on the top as well. The injured were taken to the JA Hospital in Gwalior immediately after the mishap. Two other buses were pressed to service to ferry the passengers to their destination.
Migrant workers started leaving Delhi after Kejriwal announced lockdown
Yesterday, hundreds of migrant workers left Delhi after Chief Minister Arvind Kejriwal imposed a week-long lockdown to stem the spread of coronavirus. Worried that they would be stranded again like last year, migrant workers rushed to bus terminals and railway stations. Notably, they decided to start journeys toward their homes despite pleas from Kejriwal that they shouldn't "lose time, money, and energy" in traveling.