Pakistani drones dropped rifles, grenades in Punjab to help terrorists
Pakistani drones dropped rifles, grenades in Punjab to help terrorists
Sep 25, 2019, 04:13 pm
3 min read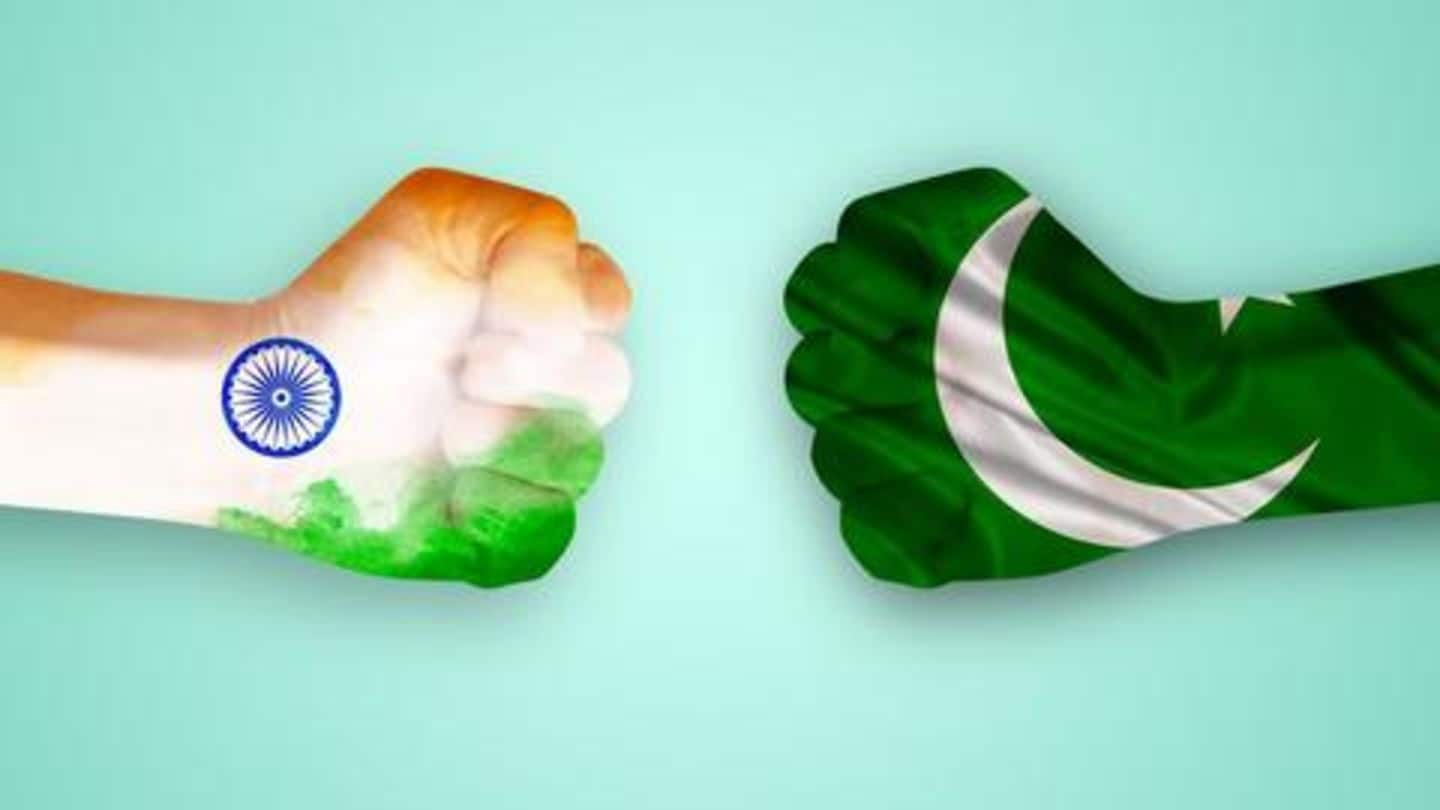 In what confirms that Pakistan is continuing with its notorious plans to hamper peace in India, some drones from across the border dropped arms and grenades in Punjab, multiple reports said. These heavy-lifting drones conducted eight 'sorties' in a span of ten days, earlier this month. The ammunition was meant for terrorists to carry out an attack similar to 26/11 episode. Here're more details.
On Sunday, Punjab Police arrested four terrorists
The concerning detail was revealed by Punjab Police, officials of whom had last week arrested four terrorists working with Khalistan Zindabad Force. Apart from arresting Balwant Singh, Akashdeep Singh, Harbhajan Singh and Balbir Singh from Tran Taran area, police also seized five AK-47 rifles, four Chinese-designed pistols, nine hand grenades, five satellite and two mobile phones, as well as Rs. 10 lakh fake currency.
Terrorists based in Pakistan and Germany were involved in operation
As per reports, Akashdeep confessed he was in touch with Ranjeet Singh Neeta, a Pakistan-based Khalistani terrorist. According to him, a Khalistani terrorist named Gurmeet, living in Germany, gave him Neeta's contact details. Gurmeet used to share information about the route with Neeta, and the place and time of dropping consignments were decided by Akashdeep. The deliveries happened between September 6 and 16.
After drone failed to return to Pakistan, accused burnt it
During the probe, the accused told police they had burnt a drone, which failed to fly back to Pakistan. "We immediately dispatched our team and the half-burnt drone was recovered from an abandoned field in Chabhal town," a police official told HT. Thereafter, the drone was sent for forensic examination. As per reports, the unmanned aerial vehicle has the ability to carry two AK-47s.
The delivery was meant for J&K, feel officials
What helped the drones to remain undetected was their speed, and the fact that they flew low, NDTV reported. "The consignment contained five satellite phones, which hints that the delivery was meant for Jammu and Kashmir since the mobile internet connection is still snapped in the valley," a senior police official told channel. Jammu and Kashmir has been under lockdown for weeks now.
This isn't the first time police made such a recovery
The latest findings have set alarm bells ringing at intelligence agencies and the Border Security Force (BSF). A similar "consignment" was recovered in August from Amritsar, near the border of Pakistan. "We have observed that smuggling from the Pakistani side has increased since the Centre's move on Jammu and Kashmir," an official said. The National Investigative Agency (NIA) is most likely to take over.
Meanwhile, Captain has sent an SOS to Shah
Separately, Punjab Chief Minister Amarinder Singh has asked Centre, and more importantly Union Home Minister Amit Shah to take note of Pakistan's disreputable actions. "Recent incidents of Pakistan-origin drones dropping consignments of arms & ammunition is a new and serious dimension on Pakistan's sinister designs in aftermath of the abrogation of Article 370," he tweeted, asking Shah to "handle the problem" at earliest.