Another Biplab Deb in-the-making? UP MLA blames parents for rapes
Another Biplab Deb in-the-making? UP MLA blames parents for rapes
May 01, 2018, 06:16 pm
2 min read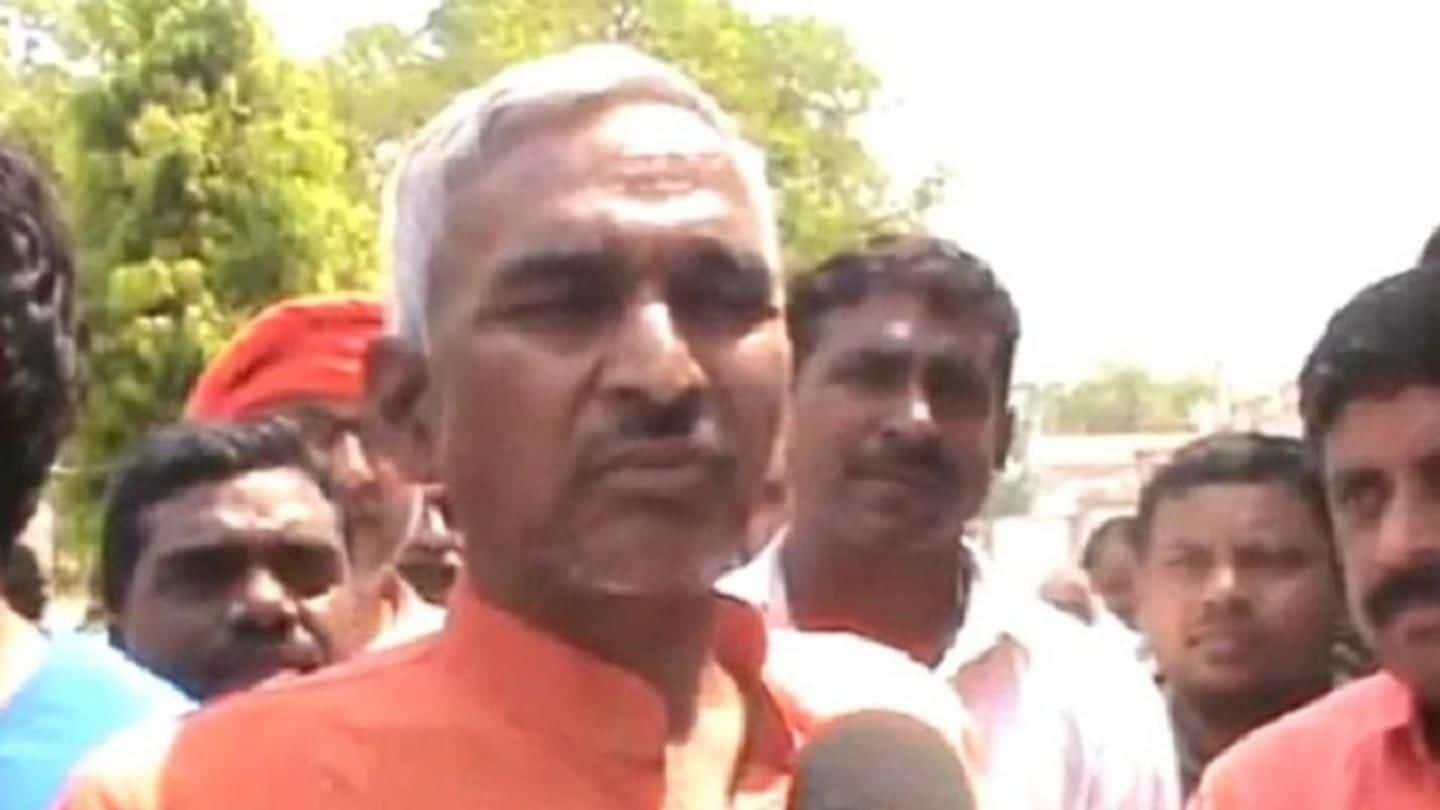 Our country's politicians seem to think they have the best ideas to prevent rapes. The latest to give his inputs is UP MLA Surendra Singh, who squarely blames parents for the crime. According to the Bairia MLA, parents are responsible as "they do not take care of their wards." Incidentally, he thinks it is "impossible" to rape a mother of three children either.
'Children should not be given undue freedom'
Speaking to reporters at Ballia yesterday, Singh talked about the "main reason" for rapes: "Children up to 15 years of age should be kept under strict vigil. It is the duty of parents to take care of their wards. But they allow their wards to roam around freely." Mobile phones shouldn't be given to kids either, he added.
'Impossible to rape mother of three children'
Days ago, Singh had come under fire for defending Unnao MLA Kuldeep Singh Sengar, who is accused of raping a teenager last year, with an entirely illogical statement. "I am speaking from a psychological point of view; no one can rape a mother of three children. It is not possible, this is a conspiracy against him (Sengar)," Singh had said.
'2019 polls about Islam-versus-Bhagwan and Pakistan-versus-India'
Singh has managed to stay in the news consistently. Earlier, he had said the 2019 Lok Sabha elections would be fought on the lines of "Islam versus Bhagwan" and "Pakistan versus India." If the opposition won, trumpets would be played in Pakistan, he said.
How-far will it check rapes if elders constantly watch children?
Apart from the sheer impossibility of keeping an eye on children 24x7, trusted elders are often behind rapes, especially of minors. In Delhi, a 13-year-old was forced to drink by her aunt, who then let her boyfriend rape her. In Noida, a relative was involved in the gangrape of a 17-year-old. In Bihar, a 13-year-old girl hung herself after being raped by her father.
Is a summon by the PM awaiting Singh too?
Earlier, it was Union Minister Santosh Gangwar, who had said brouhaha shouldn't be created over "one or two (rapes)" in a big-country like India. A day later, PM Narendra Modi had instructed BJP-lawmakers not to make "irresponsible" statements. Tripura CM Biplab Deb has already been summoned after several bizarre comments. If Singh keeps this up, he might soon have an audience with the PM.