Brouhaha shouldn't be created over 1-2 rape cases: Minister
Brouhaha shouldn't be created over 1-2 rape cases: Minister
Apr 22, 2018, 05:06 pm
2 min read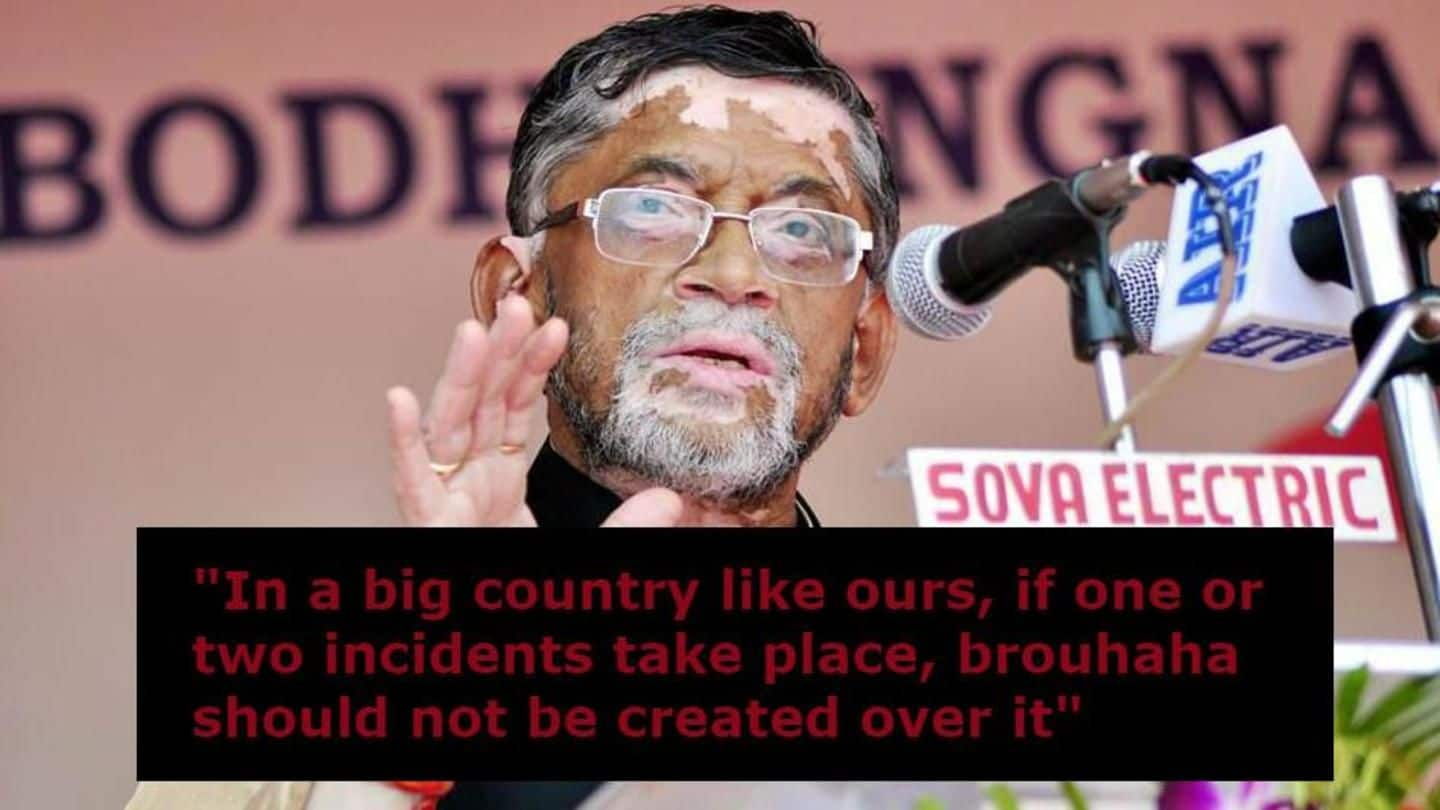 Wading straight into controversy, Union Minister Santosh Gangwar said, Sunday, brouhaha should not be created on rape cases in a big country like India. "In a big country like ours, if one or two incidents take place, brouhaha should not be created over it," he said. After his insensitive statement was slammed, Gangwar took a U-turn and blamed the media for twisting his comments.
Sometimes you can't stop rape cases, says Sanjay Gangwar
"Such incidents (rape cases) are unfortunate situation...But sometimes you can't stop them. Government is active everywhere and taking action which is visible to everyone. Brouhaha should not be created over it. This is not fair. Government is taking effective steps," said Gangwar.
Sanjay Gangwar's statements come amid outrage over rising rapes
The statements of Gangwar, who holds the portfolio of Minister of State (Independent Charge) for labor and employment, come amid nationwide outrage over rising rapes. The Kathua, Unnao, Surat, and Indore incidents triggered nationwide protests. President Ram Nath Kovind on Sunday signed an ordinance cleared by the cabinet approving death penalty for rapists of children under 12.
After insensitive comment sparks row, Gangwar blames media
Facing flak, Gangwar issued a clarification and urged media to report news as it is. When questioned what he said exactly, Gangwar went on to praise the Narendra Modi government and said necessary steps were being taken to curb crime rates. Well, Mr. Gangwar, you wouldn't have been forced to clarify yourself if you didn't say something insensitive, to begin with.