Kathua rape: SC orders protection for victim's family, lawyers
Kathua rape: SC orders protection for victim's family, lawyers
Apr 16, 2018, 04:38 pm
2 min read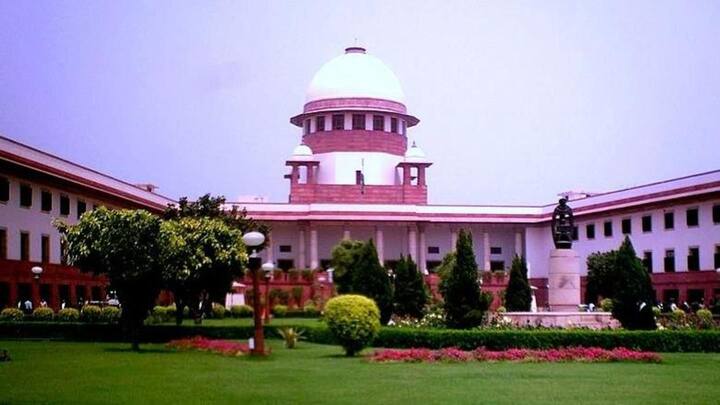 The SC has ordered the J&K government to ensure security for the Kathua rape victim's family and their lawyers Deepika Rajawat and Talib Hussain. Rajawat had claimed she was being threatened with rape for representing them. The court also issued a notice to the government on the father's plea that the case be shifted out of Jammu. The next hearing is on April 28.
The crime that shook the nation
In January, a group of men, including cops, kidnapped an eight-year-old child of the nomadic Bakarwal community in Kathua. She was drugged and raped repeatedly for days, before being brutally murdered. A cop wanted to rape her "one last time" before she was killed. One traveled from Meerut to "satisfy his lust." The rapists wanted to drive out the Bakarwals, whom they consider inferior.
Crime intensifies Hindu-Muslim divide in tense J&K
The crime has polarized communities in an already tense region. While one side demanded justice, another alleged framing and conspiracy. The J&K Bar Association even took out protests in support of the accused. Two state ministers resigned after they were seen attending such demonstrations. The accused have now demanded a CBI probe, alleging bias among the local police.
Main accused Sanji Ram's sister alleges conspiracy
They said they know 'how to stop me': Lawyer
Lawyer Deepika Rajawat, a mother of a five-year-old daughter, approached the victim's family in February, and wanted to fight on the family's behalf as they could've been easily threatened, she said. But top members of the Jammu Bar Association advised her against taking the case. "They told me that 'if you will appear, we know how to stop you'."
Lawyer expresses fear for her safety
I don't know till when I will be alive. I can be raped, my modesty can be outraged, I can be killed, I can be damaged. I was threatened yesterday that 'we will not forgive you'. I am going to tell SC tomorrow that I am in danger: Deepika S Rajawat, Counsel, Kathua victim's family pic.twitter.com/khXFELUqZe

— ANI (@ANI) April 15, 2018
Atmosphere in J&K not conducive for fair trial: Indira Jaising
The family also wanted the trial to be shifted outside, "seeing that lawyers opposed it in Kathua and did not let the chargesheet proceed," their lawyer said. The court has now sent a notice to the state government in the matter. The accused, all eight of whom have pleaded not guilty, have meanwhile said they are willing to undergo narco tests.