Unnao: Rape accused MLA loses security cover
Unnao: Rape accused MLA loses security cover
Apr 20, 2018, 02:39 pm
2 min read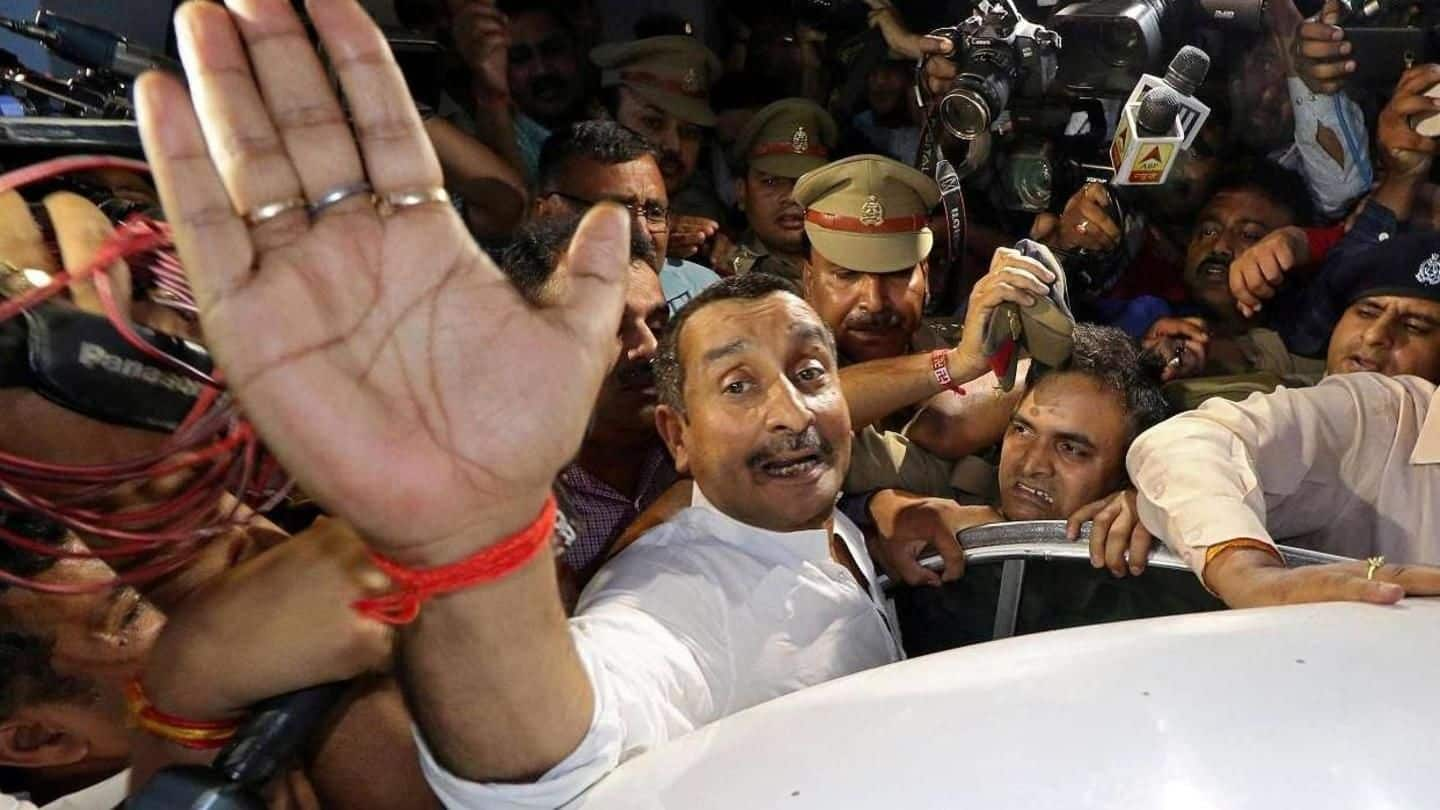 The UP government has withdrawn security cover for MLA Kuldeep Singh Sengar, who is accused of raping a teenager in Unnao last year. So four policemen deployed at his Makhi residence and three police gunners accompanying him under Y-category security have been pulled out. The development happened soon after an FIR was filed against him on April 12, said Principal Secretary (Home) Arvind Kumar.
Girl raped, father found dead in judicial custody
Sengar and his aides allegedly raped a 17-year-old girl last year. She reported the crime several times, but no action was taken. Earlier this month, she and her family tried to kill themselves outside UP CM Yogi Adityanath's house. Ironically, an FIR was filed against them and her father was arrested. He was found dead the next day in judicial custody.
Alleged pressure from high-profile leaders to protect MLA
The case grabbed headlines because of alleged attempts by influential leaders to protect the MLA. CBI says several senior BJP leaders intervened. One called the Unnao SP, asking him not to take action. Police ignored even the CMO's instructions, which had directed them to lodge a complaint. Locals alleged Sengar's aides visited Makhi village recently and threatened people not to speak up against him.
Sengar, who's in CBI custody, dismisses allegations by "low-class people"
Sengar has maintained he is innocent and said he wants to "cooperate with the CBI." Referring to the victim, he said, "They are low-class people...This is a conspiracy by my opponents." He was arrested on April 13 and is currently in CBI custody.