Unnao rape: Alleged pressure from high-profile leaders to protect MLA
Unnao rape: Alleged pressure from high-profile leaders to protect MLA
Apr 16, 2018, 09:33 am
2 min read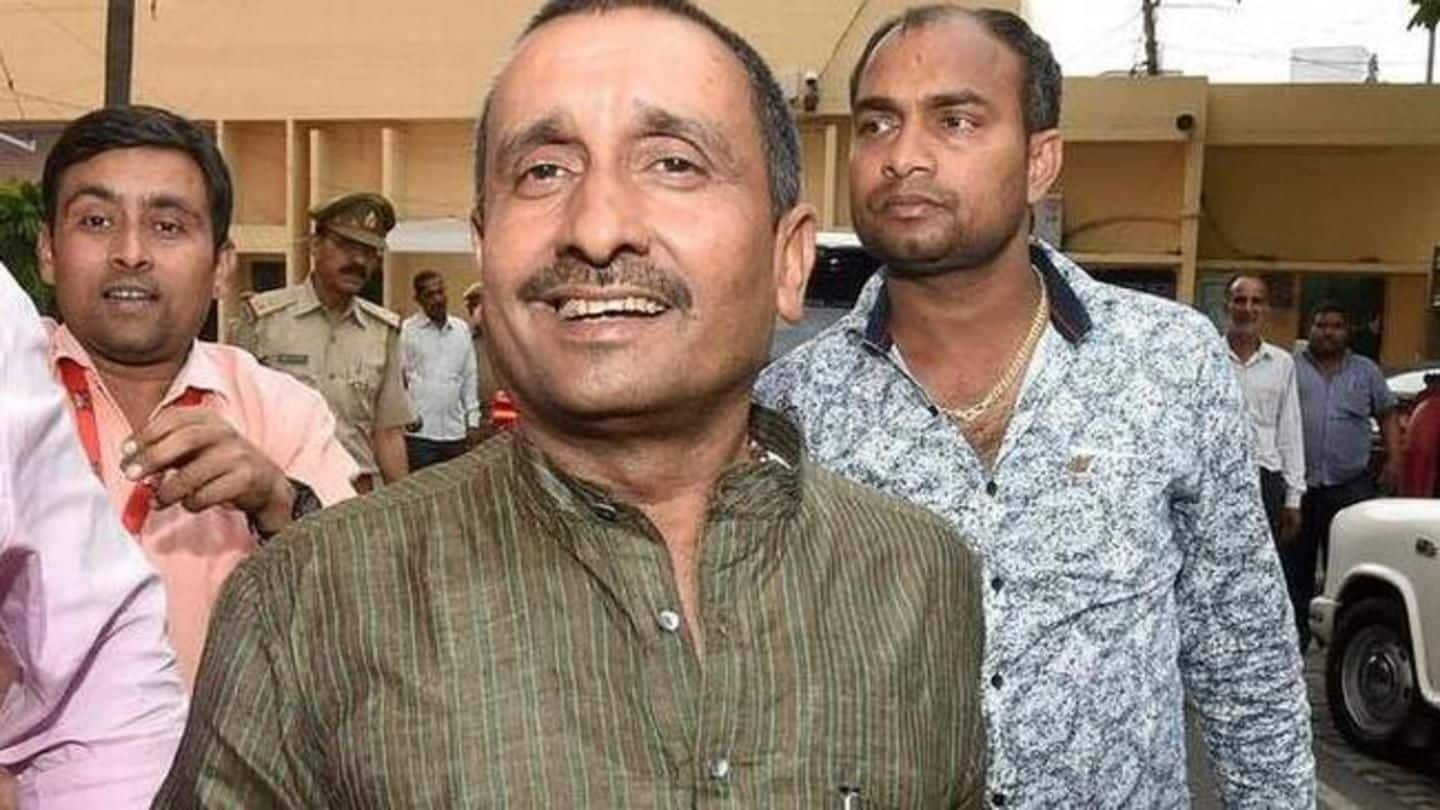 Preliminary CBI investigation has revealed that several high-profile politicians, bureaucrats and cops were involved in shielding BJP MLA Kuldeep Singh Sengar, accused of raping an 18-year-old woman, sources said. Initially, police didn't take action on the victim's complaint. When she complained with CM Adityanath's office (CMO), they directed police to take action. But amid pressure from other sides, police ignored even the CMO's instructions.
Several senior leaders asked police not to take action
The victim said Sengar raped her on June 4, 2017. After she filed a police complaint, the MLA threatened her. She then went to the CMO on August 17, which took cognizance of her complaint and asked police to take action. But preliminary probe reveals several senior BJP leaders intervened. One called the Unnao SP, asking him not to take action.
Villagers allegedly threatened not to give statements against the MLA
According to the victim's family, pressure is continuing now too. Apparently, Sengar's aides visited Makhi village last weekend in two SUVs and threatened people not to speak up against the MLA. "They also made videos of villagers," her uncle said. But the Makhi SHO denied it. "There's a police force deployed in the village. So there's no chance that such an incident could happen."
CBI analyzing Sengar's call data records to identify associates
"In view of (Sengar's) political clout, politicians supported him, cutting across party lines," a CBI officer said. They are now trying to identify the leaders by analyzing his call data records. The CBI is likely to summon them. Statements of his associates in Lucknow and Unnao have already been recorded. The Allahabad HC has lashed out at police for being influenced by the MLA.
Disappointingly, women's rights bodies try to pass responsibility
Meanwhile, the two bodies responsible for women's rights are passing the buck to each other. National Commission for Women (NCW) Chairperson Rekha Sharma said it wasn't under their purview since she was a minor when raped, so the National Commission for Protection of Child Rights (NCPCR) is responsible. But NCPCR Chairperson Stuti Kacker says she was 18 now, and so the NCW was responsible.