Passengers assault couple for hugging in Kolkata metro, because 'how-can-they'
Passengers assault couple for hugging in Kolkata metro, because 'how-can-they'
May 01, 2018, 05:21 pm
2 min read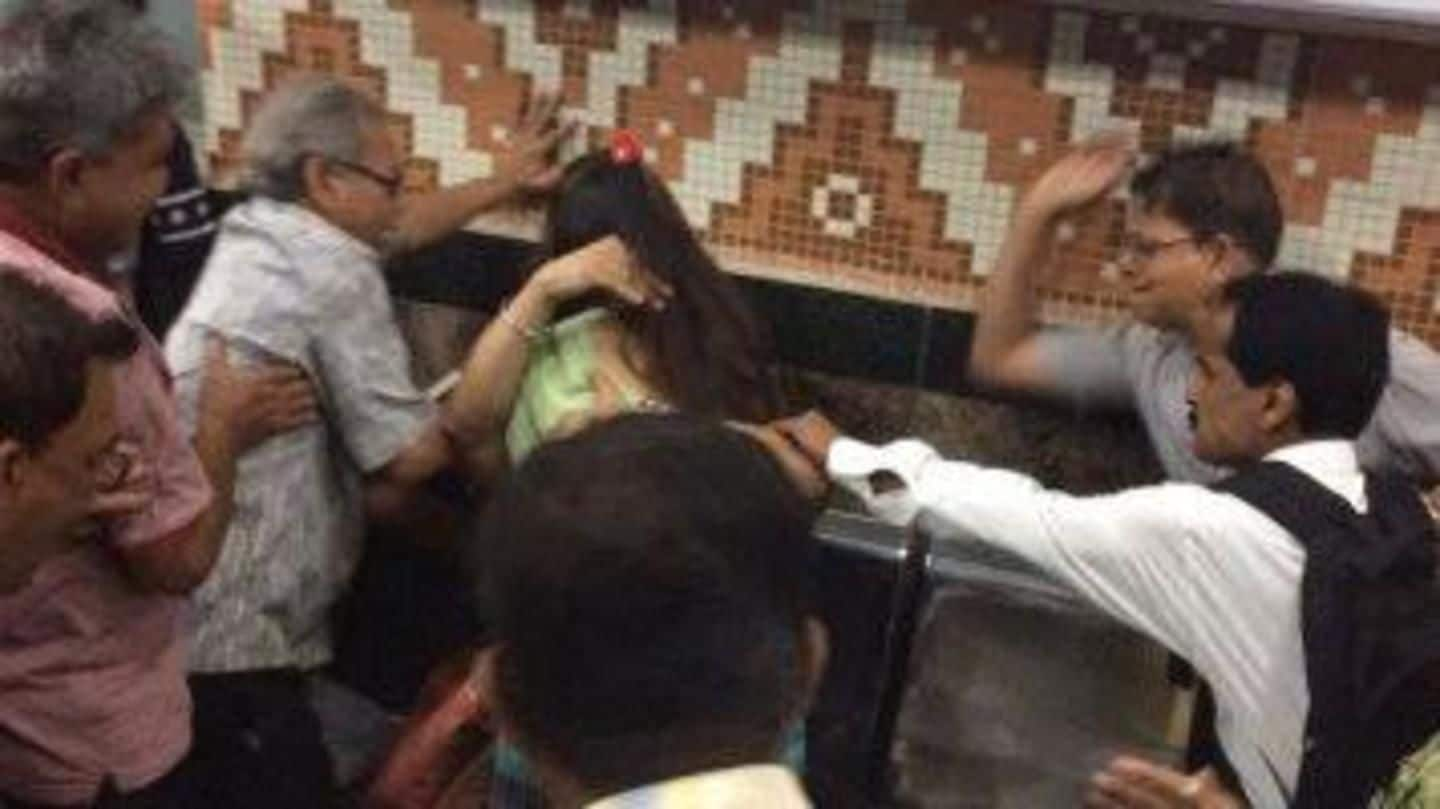 Another incident of moral policing has reiterated the fact that Indians have some sick problem with love and affection. A young couple was allegedly thrashed in Kolkata metro for hugging each other. Tensions flared up inside the train after a few co-passengers disapproved of their 'closeness' and asked the couple to 'get a room'. Soon, the arguments turned into a full-blown physical assault on the couple.
Onlooker recounts horror: Kolkata is unsafe, he says
An onlooker narrated the incident to Anandabazar Patrika, and wrote, "It still hurts to believe. Kolkata, the city that I have known for decades, is actually this unsafe beneath it all." The argument started at around 10 PM when an aged man was livid over the couple's public display of affection. The elderly was soon joined by fellow co-passengers who argued with the boy.
Couple forced to de-board train at Dum Dum station, assaulted
The couple's sharp replies irked passengers who threatened them to get down at Dum Dum station. On reaching the aforementioned station, the couple was dragged and thrashed by the mob with 'punches, kicks, slaps, and sticks.' The girl tried shielding the boy, and in the process suffered some blows. The couple was helped by a group of youth and women, later.
Police haven't received any complaint: Reports
An official at the metro's CPRO said, "No passenger has registered any police complaint yet. We are, however, looking into it." They are also probing as to why no railway official came to the couple's rescue. Meanwhile, Twitter users were furious over the incident.
A Twitter user reveals Kolkata's 'liberal attitude'
A group of older men beat up a couple in Kolkata Metro for hugging and being too close. Just everyday bhadralok anger at a hint of pleasure punctures myth of Kolkata as some liberal utopia that not even it's most deluded citizen believes

— Dhrubo Jyoti (@dhrubo127) May 1, 2018