Missing ONGC helicopter: Chopper crashed off Mumbai-coast; 4 bodies recovered
Missing ONGC helicopter: Chopper crashed off Mumbai-coast; 4 bodies recovered
Written by
Ramya Patelkhana
Edited by
Shikha Chaudhry
Jan 13, 2018, 04:59 pm
1 min read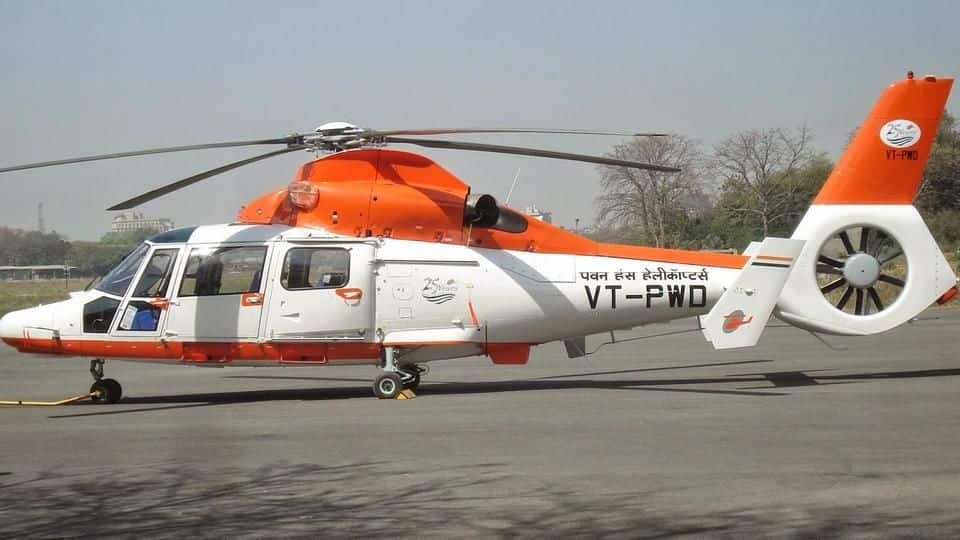 The missing Pawan Hans helicopter that had five ONGC employees and two pilots onboard has reportedly crashed off the Mumbai coast on its way to a Mumbai High oil rig. An Indian Coast Guard officer said four dead bodies were recovered. Defense spokesperson said some objects/parts of the helicopter were found. A Dornier aircraft and a ship were used for search operations. Here's more.
Pilots changed radio contact to oil rig's air traffic control
A source said: "The pilots, as per the procedure, had changed over their radio contact from Juhu air traffic control to the one manned on the oil rig around 10.25 am." ONGC had also alerted the Indian Coast Guard about the matter.
Aircraft Accident Investigation Bureau to probe chopper crash
The Pawan Hans chopper took off from Juhu airport at 10:14am. The oil rig's air traffic controller lost contact with the helicopter around 10:30am; it was to reach the platform by 11:00am. Minister of State for Civil Aviation Jayant Sinha tweeted after receiving an alert from ONGC, Indian Coast Guard reached the site; it located debris and then found a body at 12:30pm.