Centre to ban plastic bags below 50 microns
Centre to ban plastic bags below 50 microns
Written by
Ramya Patelkhana
Mar 18, 2016, 10:32 pm
3 min read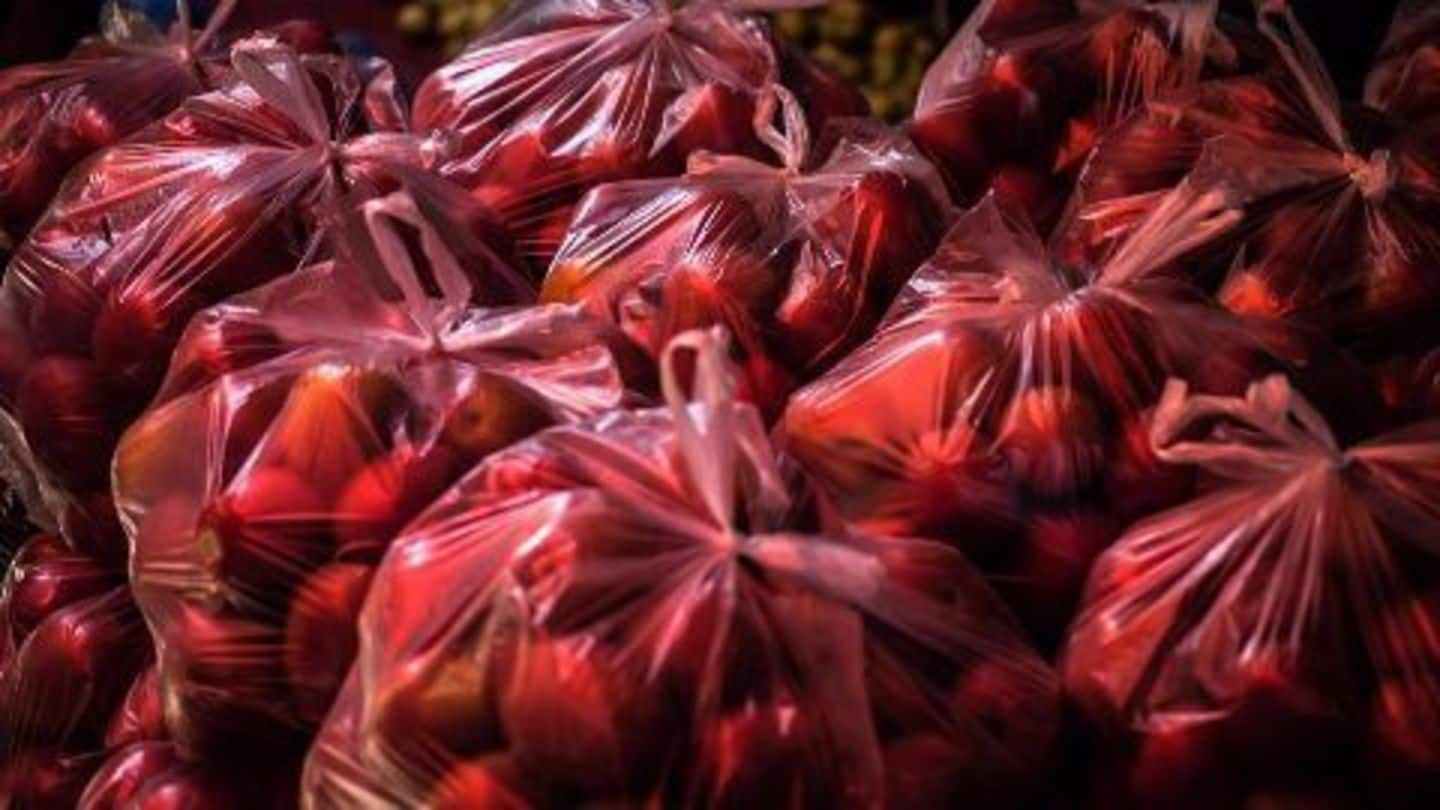 Union Environment Minister Prakash Javadekar replaced the existing five-year-old plastic waste management rules with new ones which would be enforced within six months in India. Local bodies would collect registration fees from manufacturers or traders to make plastic bags below 50 microns available to them. The registration amount collected would be used to manage plastic waste. Manufacturing of non-recyclable-multi-layered plastic would be stopped soon.
Why should plastic be banned?
Plastic bags cause plastic pollution which leads to significant environmental issues that have an adverse effect on the life on Earth. Plastic pollutants are divided into three categories based on their size: micro-debris (<20 mm diameter), meso-debris (2-20mm diameter), and macro-debris (>20 mm diameter). Production of plastic uses a lot of fuel and plastic produces a lot of waste which isn't readily degradable.
Bangladesh, first nation to ban plastic
In 2002, the Bangladesh government became the first to ban plastic bags imposing a complete ban on plastic bags. Later, countries like China, Rwanda, Taiwan and Macedonia had imposed a total ban on them.
Himachal Pradesh- First Indian state to ban plastic
The Government of Himachal Pradesh had enforced a new law under which, anybody who used plastic bags could face up to seven years of imprisonment or a fine of up to Rs.1 lakh. The then-Himachal Pradesh Environment Minister, JP Negi had stated that plastic had damaged the state's beauty and choked the environment. He had ordered the authorities to enforce the law strictly.
Plastic banned by several Indian states
Many Indian states like Maharashtra, Delhi, Punjab, Rajasthan, Goa, West Bengal, Karnataka and Kerala had banned plastic usage in the past with negligible results. In 2008, Kerala government had banned using plastic bags below 50 microns. Maharashtra had decided to ban plastic bags less than 20 microns in 2006, less than 70 microns in 2010, and plastic bags less than 50 microns in 2015.
Total plastic ban imposed in Karnataka
The Karnataka State Government had issued a gazette notification officially that stated a total ban on plastic. Plastic and thermacol products irrespective of their thickness were banned from the state on 11 March 2016.
Traders, manufacturers rally against Karnataka plastic ban
Karnataka State Plastics Association and many traders, manufacturers and wholesalers of plastic products took to roads after the recent total plastic ban in Karnataka. The protesters demanded to reverse the ban imposed on plastic products including containers bags, spoons, plates, and many more. Protestors claimed that the prohibition affected over 350 industries, and 75,000 workers adversely, and moved the Karnataka HC against the ban.
The existing 'Plastic Waste Management' rules
The 'Plastic Waste Management rules, 2011' had stated that the municipality was responsible for the management of the post-consumer plastic waste. The municipality would operate and coordinate the system; carry-out necessary functions; and encourage the reusing and recycling of plastic waste by adopting suitable technology. Plastic bags below 40 microns weren't allowed, and all recycled bags should conform to the Indian standard-IS 14534:1998.