PIB director puts halt on RFID 'propaganda' with one tweet
PIB director puts halt on RFID 'propaganda' with one tweet
Apr 04, 2018, 07:13 pm
2 min read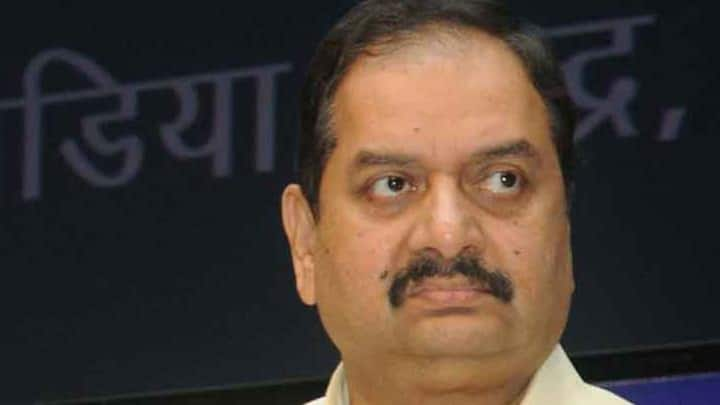 The Principal Director General of PIB Frank Noronha has put an end to all speculations about journalists getting Radio Frequency Identification Cards (RFID), with one tweet. Tagging a story by The Print, Noronha said no such directive has come from I&B Ministry Smriti Irani to keep track of journalists through RFID. He called this brouhaha a fragment of someone's imagination (in this case, Shekhar Gupta's).
What did 'wheeler dealer' Gupta tweet?
Never a dull moment. Smriti Irani's IB ministry media unit now wants to track movement of journalists through RFID-impregnated PIB cards, writes to Home Min @AmritaNayak3 exclusive:https://t.co/8kr9qX6P7t

— Shekhar Gupta (@ShekharGupta) April 4, 2018
Frank Noronha's tweet should end all 'unnecessary noise'
This is totally incorrect/false/fake. There is no such instructions given to me by the Hon'ble Minister of IB to track movement of journalists through RFID cards. Outright figment of imagination. ! https://t.co/sWanPY6ZXd

— Frank Noronha (@DG_PIB) April 4, 2018
What is the process, at the moment?
This is how press accreditation cards work: Head of PIB issues 3,000 cards to journalists, cameramen, after a stringent screening process. In the government offices, the journalists are supposed to show these cards. If RFID cards would have been issued, the government would be able to track movements of journalists, their entry and exit times, and even whom they meet (according to The Print.) Only, it is a farce.
Imagination gone wild: Apparently, Noronha was also quoted in story
Noronha's tweet clears the air around RFID. But the publication, in its story even quoted him saying, "We routinely explore what options are available to improve the card to facilitate free and easy entry and exit into government buildings on basis of different technological advances."
Fake news: How Smriti Irani led I&B Ministry sees red
In a move to crack fake news, the I&B Ministry had issued a press release saying a journalists' license will be suspended for six months or a year and even permanently canceled if they spread fake news. After PM Modi's intervention, the release was rolled back and it was made clear that Press Council of India and the News Broadcasters Association will regulate media.
But, at the end of the day I&B emerges strong
Frank Noronha's tweet surely helps I&B Ministry as it does away with a harmful rumor. What's ironical is that those championing freedom of the press and asking about the definition of fake news ended up publishing one themselves. As of now, journalists can calm down because just like GPS in Rs. 2000 note, RFID tracking is not true either.
On a lighter note, let us know what you think