PM Modi inaugurates Chauri Chaura centenary celebrations
PM Modi inaugurates Chauri Chaura centenary celebrations
Written by
Srijita Sen
(Sourced from PTI)
Feb 04, 2021, 01:33 pm
3 min read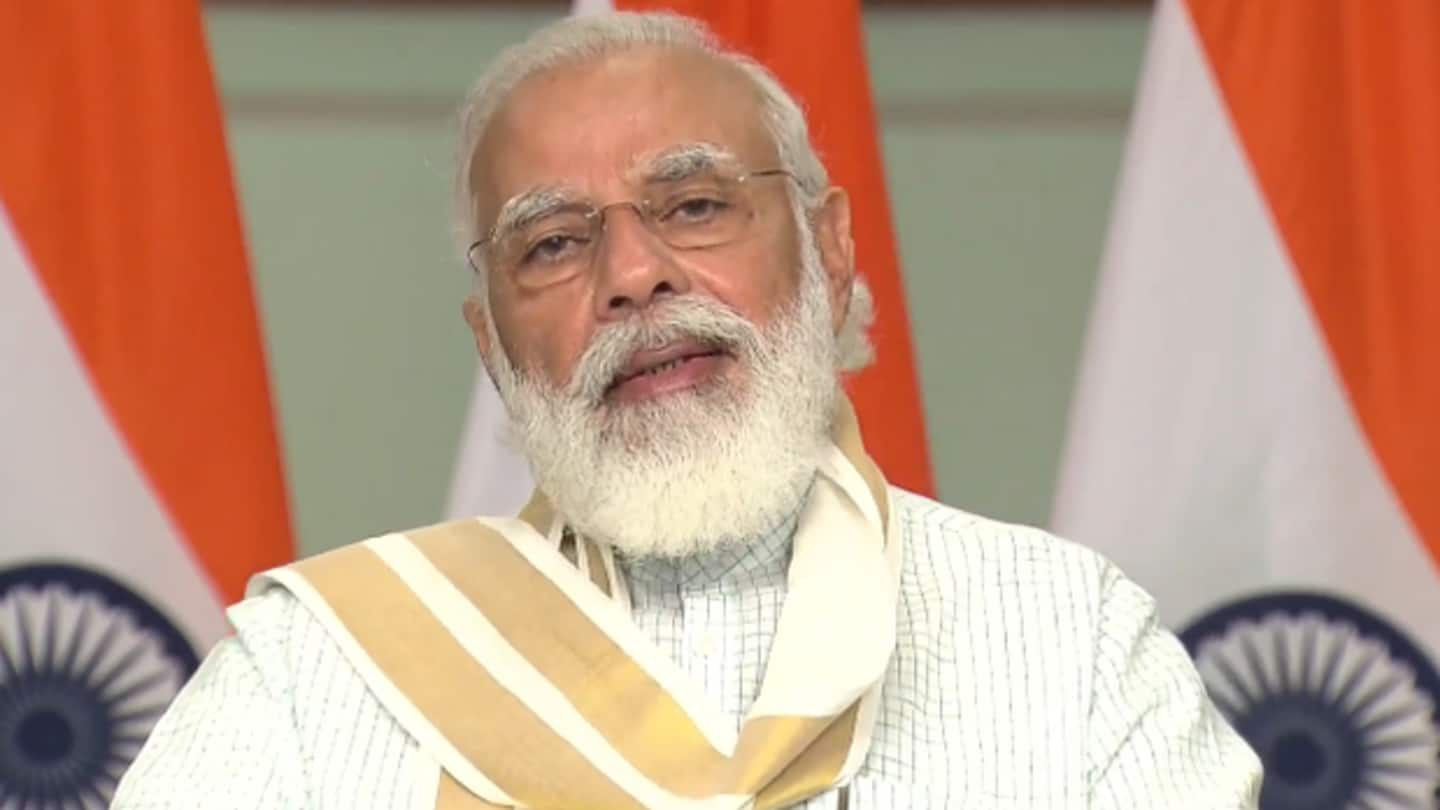 Prime Minister Narendra Modi on Thursday inaugurated via video conference the centenary celebrations of the historic Chauri Chaura incident, a landmark event in the country's fight for independence. The outbreak of violence a century back had led Mahatma Gandhi to halt his non-cooperation movement against the British. Modi also released a postage stamp to mark the beginning of the centenary celebrations.
Descendants of those involved in the incident to be honored
At an event on Thursday, 99 people, descendants of those involved in the benchmark incident of India's Independence Movement will also be honored. Those chosen to be honored on the occasion include 72-year-old Kamla Prasad of Dumri Khurd, grandson of Chinugi who was given the life-long jail term in "Kalapani" (Port Blair) after the incident. An elated Prasad expressed his happiness at the honor.
Mundera Bazar Nagar Panchayat's name expected to be changed
On the occasion, UP Chief Minister Yogi Adityanath might announce a change in name of Mundera Bazar Nagar Panchayat, the area where a police post, stormed and set ablaze by the non-cooperation movement participants killing all 23 policemen holed up in, then existed, to Chauri Chaura Nagar Panchayat. Gorakhpur District Magistrate Vijyendra Pandiyan said they have already proposed a name change to the government.
Events planned for the year-long commemoration
The year-long commemoration will begin in all 75 districts of the state with Prabhat Pheris and other programs from February 4 and will continue till February 4, 2022, an official said. Besides the beautification of Chauri Chaura Shaheed Sthal in Gorakhpur, the area is also being developed as a tourist spot on the lines of India Gate, Jallianwala Bagh, and Cellular Jail in Andaman.
Gorakhpur administration has asked people to upload their patriotic videos
Notably, during the centenary commemoration, the Gorakhpur administration is set to earn a place in the Guinness Book of World Records for encouraging people to upload their patriotic videos singing the national song Vande Mataram on its official website. An official said till 5 pm on Wednesday, a record number of over 1.10 lakh people had already uploaded their videos on the official website.
The Chauri Chaura incident and its aftermath
The Chauri Chaura incident had resulted in hundreds of protesters being arrested, with 228 protesters being put on trial, six dying during it, and 172 ordered to be hanged with the remaining sentenced to long-term imprisonments after an eight-month trial. The Allahabad High Court in April 1923 confirmed the death sentence of 19 convicts and sentenced 110 of them to life imprisonment in Kalapani.