Modi will unveil Statue of Unity on October 31: Rupani
Modi will unveil Statue of Unity on October 31: Rupani
Sep 10, 2018, 12:40 pm
2 min read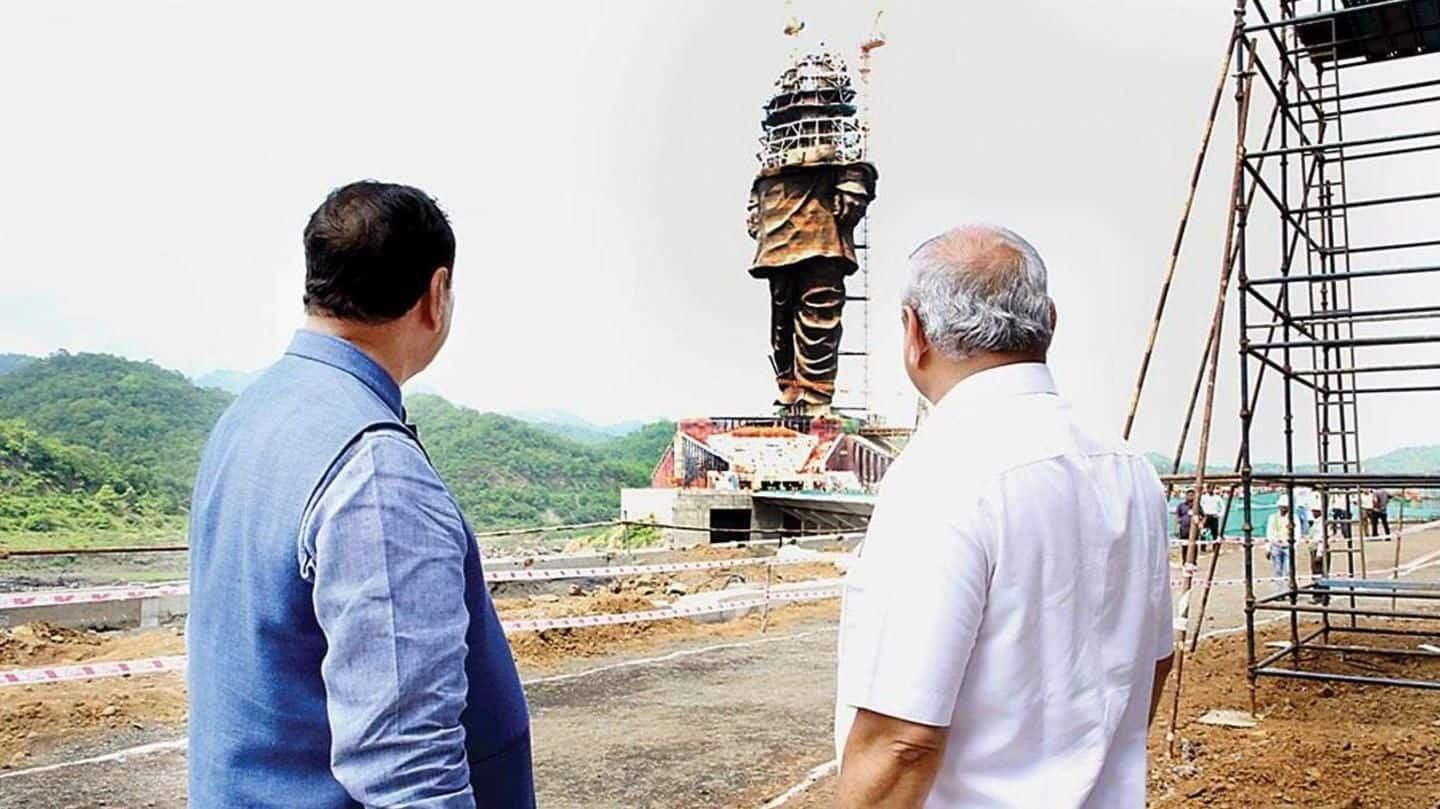 Gujarat Chief Minister Vijay Rupani announced on Sunday, 9 September that Statue of Unity will be unveiled by PM Narendra Modi on October 31, 2018. Speaking to the media during BJP's National Executive Meeting, Rupani claimed that the 182 meter tall statue is supposedly world's tallest, and symbolizes India's integrity. October 31 also marks the 143rd birth anniversary of Sardar Vallabhbhai Patel.
We collected soil and iron from all across India: Rupani
A little bit about the Statue
This Rs. 2,980 crore-project is meant to be a tribute to the India's first Deputy Prime Minister and the man behind united India. As per an Indian Express report, the contract for the steel framework of the Statue was given to the Malaysia-based Eversendai, which has also constructed Dubai's world famous highrise buildings Burj Al Arab and Burj Khalifa.
World-class campus to be set up near the Statue
The Gujarat CM had also discussed establishing a world-class campus that would meet the global standards in terms of cleanliness, security, cafeteria, and other facilities like boating, valley of flowers and tourism infrastructure, to name a few.
Patel, who was a Congress leader, has ironically become a prominent figure for the BJP which is joining dots between its idea of nationalism and Patel's efforts to unite India after independence. Rupani also said that this statue was PM Modi's attempt to bring forth Sardar Patel in our minds, who has otherwise been sidelined due to Nehru's prominent portrayal by Congress.