PM Modi sends his golden garland to IIT student
PM Modi sends his golden garland to IIT student
Written by
Rajashree Seal
(Sourced from PTI)
May 07, 2018, 11:28 am
2 min read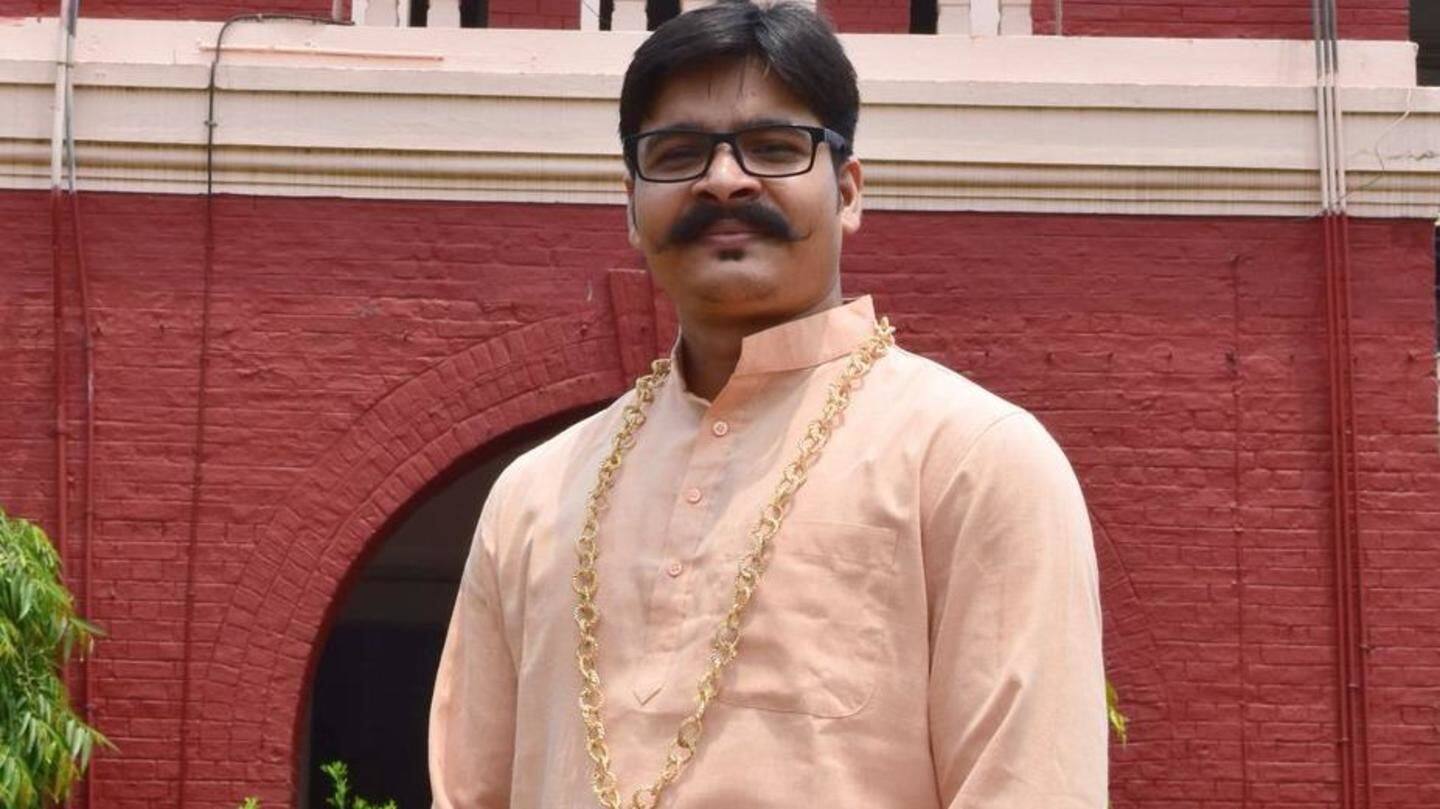 PM Narendra Modi has sent a garland he had worn at a function as a gift to a research scholar of the IIT Indian School of Mines (ISM) in Dhanbad following the student's request on Twitter. Rabesh Kumar Singh has received from Modi a golden-colored garland made of some grass the Prime Minister had worn at a program in Mandla of Madhya Pradesh.
Student noticed the garland while watching PM Modi's speech
"I can't describe it in words how much I am happy after getting the garland from the Prime Minister," the student said. Singh said he was watching the PM's speech and noticed the garland around his neck. Though he didn't know what the garland was made of, he was attracted to it and tweeted to Modi the next day if he can get it.
What did the student tweet to PM Modi?
"Respected Prime Minister sir. I was hearing your speech on occasion of Panchayati Raj Divas yesterday. I liked golden color garland in your neck much. Sir could I get it?" Singh had tweeted to PM Modi on April 25, giving full address of his institution.
I am sending the garland as gift: PM Modi
Singh said he was hoping against hope. But on May 1, he received a parcel by post and found that it was that garland. In a letter sent along with the garland, PM Modi said, "I read your tweet. You liked the garland which was given to me at Mandla at the function of Panchayati Raj Divas. I am sending the garland as gift."
The student is pursuing Ph.D. in mechanical engineering
Singh posted the matter on Facebook two days later, following which his friends and teachers gathered at his hostel to have a look at the garland and to congratulate him. Singh, hailing from Uttar Pradesh, is doing Ph.D. in mechanical engineering at the IIT ISM.