Power Ministry offers to supply e-vehicles to government departments
Power Ministry offers to supply e-vehicles to government departments
Apr 14, 2018, 12:03 am
2 min read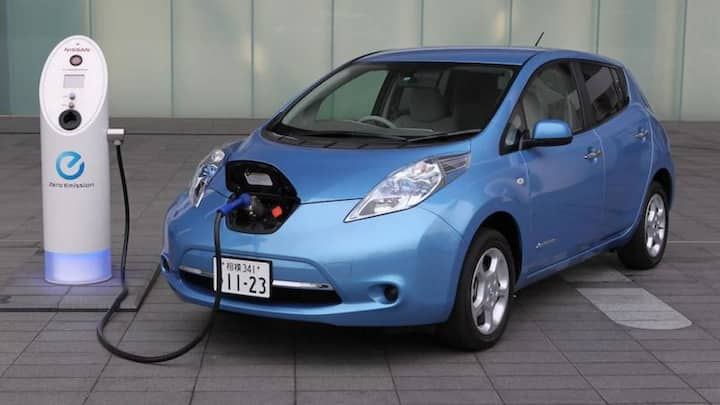 The Power Ministry has reportedly offered to supply electric vehicles (EVs) to union government departments, PSUs, and other agencies. Government-run Energy Efficiency Services Limited (EESL), the nodal agency behind the proposal, will lease out electric cars for a period of six years. The EVs are also open to being purchased. The move can increase demand for EVs by around 5 lakh units.
Each EV will be procured at Rs. 11.8 lakh
Automobile manufacturers like Mahindra and Mahindra and Tata Motors have reportedly already bagged the opportunity to make and supply these e-vehicles. Foreign manufacturers like Nissan and China's BYD are also in talks for the same. Each EV will cost Rs. 11.8 lakh including taxes.
Monthly lease cost of one EV to be Rs. 40,000
Each leased car will be available for eight hours a day, 26 days a month. Government departments will have to pay Rs. 260 for every extra working hour and Rs. 3 for every extra kilometer beyond 80 km. The monthly lease cost of one EV comes out to be Rs. 40,000 with a chauffeur and Rs. 20,000 without a chauffeur.
EVs to come with 12-hour customer service, emergency roadside assistance
The ministries will also have to bear the cost of electricity needed to charge the vehicles, parking, duties, and toll taxes. However, EESL will provide facilities like 12-hour customer service, emergency roadside assistance, and maintenance and repair of the EVs.
Cost comparison will never be in electric mobility's favor: EESL
Several government officials have raised the concern that the offering is quite expensive when compared to diesel and petrol cars. In response, EESL MD Saurabh Kumar said, "Capital cost for electric cars is 40% higher than the equivalent cost of petrol or diesel cars. This is EESL's endeavor to kick-start electric mobility without any government subsidy."
Government to set up charging stations for EVs
Earlier in March, the central government was looking to add up to 10,000 EVs to its fleet. It was also planning to set up 500 charging stations for them in the ministeries and other select corridors.