#CareerBytes: How to crack UGC NET in first attempt?
#CareerBytes: How to crack UGC NET in first attempt?
Feb 24, 2022, 01:05 pm
3 min read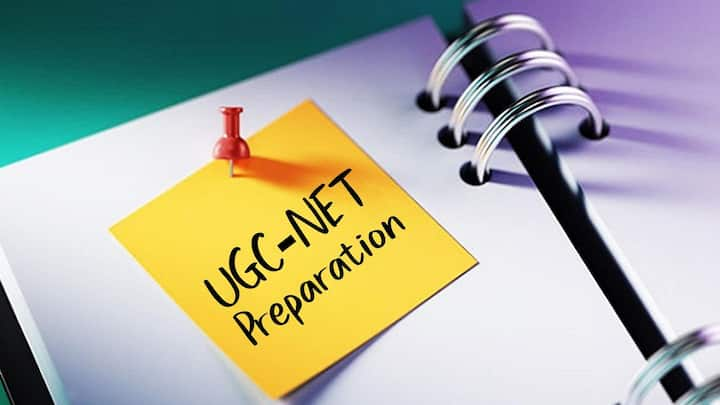 The UGC National Eligibility Test (NET) is a national level exam conducted to select candidates for the post of Assistant Professor or both Junior Research Fellowship (JRF) and Assistant Professor at Indian universities/colleges. It is a tough exam, but with the right preparation, aspirants can crack the same in their first attempt. Here are some tips to crack UGC NET in the maiden attempt.
Know the syllabus; have a proper study plan
UGC NET is conducted in two phases: Paper-I (General Aptitude) and Paper-II (based on the subject chosen by candidates). To score high, aspirants must know the latest syllabus, exam pattern, questioning trends and prepare accordingly. As it involves a vast syllabus, aspirants should have proper planning and a systematic approach. One must plan their study to cover the syllabus and adhere to their schedule.
Self-prepared notes can help in quick revision, better retention
Candidates should prepare short notes while studying which will help them in quick revision. They can write down topic-wise points, facts, and other important things for quick reference. They should collect a few useful reference books instead of consulting too many books to avoid confusion. They must also read NCERT books for the basics and go through undergraduate/postgraduate-level topics of the subject they choose.
Proper revision is key to cracking NET in first attempt
To crack UGC NET in the first attempt, one of the important tasks to do is regular revision. Some candidates focus only on studying and learning the topics but not revising them. However, after learning the concepts/topics, aspirants should revise on a regular basis to retain the information for longer. They should add a revision hour to the end of their daily study schedule.
#4: Take mock tests; analyze your performance
Candidates must regularly solve previous question papers and sample papers to assess how good their preparation is. Aspirants can take mock tests to familiarize themselves with the exam, assess difficulty level, and know the latest questioning trends. This will help analyze and improve their performance.
Time management is essential; utilize free time
Those appearing for UGC NET must learn to manage and utilize their time properly. They shouldn't postpone their study/revision sessions as it leads to piling up of work and increase their burden. They should spend at least four to five hours studying and an hour revising every day. They must utilize their free time to go through or revise topics they have already studied.