President Kovind voices concern over recurring political clashes in Kerala
President Kovind voices concern over recurring political clashes in Kerala
Written by
Anjana Raghav
(Sourced from PTI)
Aug 06, 2018, 04:28 pm
2 min read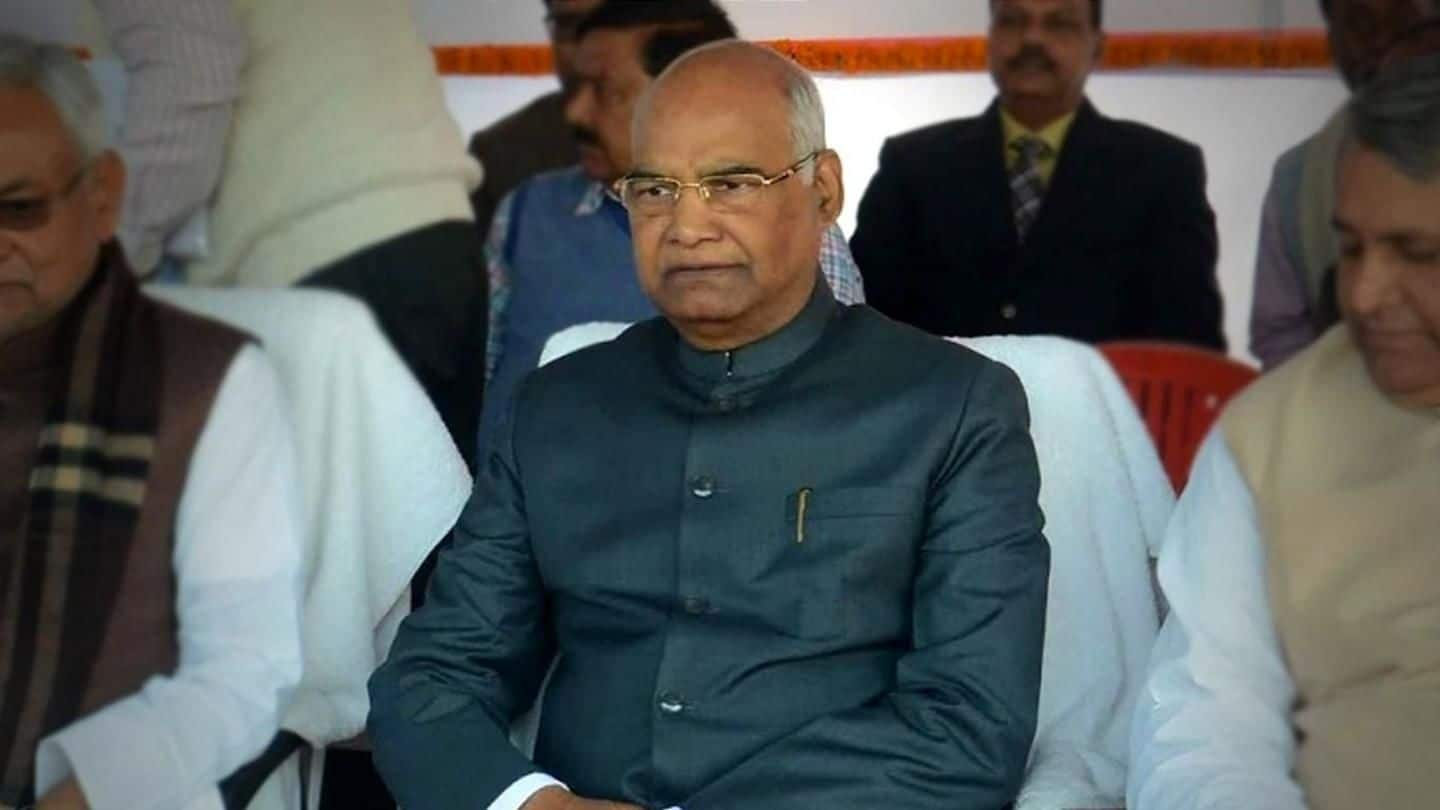 Violence has no place in Constitution, President Ramnath Kovind said today, voicing concern over recurring political clashes in Kerala. Kovind's remarks came after reports that a 25-year-old Democratic Youth Federation of India worker was stabbed to death by two motorcycle-borne men in Kasargod district's Uppala late last night. "Debate, dissent, and disagreement are perfectly acceptable. But violence has no place... in Constitution," he said.
President Kovind has inaugurated the 'Festival of Democracy'
Inaugurating the "Festival of Democracy", a conference to mark the conclusion of diamond jubilee celebrations of Kerala Assembly in Thiruvananthapuram, President Kovind said all parties and enlightened citizens should do their best to check political violence. Kerala's social framework always encouraged debate and dialogue, which was also the way shown by reformers like Adi Shankaracharya, Sri Narayana Guru, and Ayyankali, the President said.
CPI-M blamed BJP-RSS cadre for the killing of DYFI worker
Kerala's ruling CPI-M's State Secretary Kodiyeri Balakrishnan blamed BJP-RSS cadre for the killing of the DYFI worker. He said such "communal forces" should be identified and isolated by the society. The state's BJP Chief PS Sreedharan Pillai, however, rejected the allegation and said Left parties and those affiliated to the BJP and RSS have been killed in the state over the past few years.
Kovind says public-life, politics are reflection of society's essential ethos
President Kovind said political violence should be a topic of discussion at the "Festival of Democracy". "The people of Kerala and the citizens of India deserve that we do serious thinking on the issue," he said, adding politics and public life are a reflection of the essential ethos of a society. He said there always was the motivation for discourse between people of various-faiths.
Indian democracy sustains itself on the foundation of secularism: Vijayan
Kerala CM Pinarayi Vijayan said Indian democracy sustains itself on the foundation of secularism. "In this era of 'post-truth politics', we ought to examine how our democracy is being affected by such tendencies which seek to subdue facts by misusing emotions," Vijayan said. "Especially with the widespread use of social-media, falsehoods aimed at fostering hatred and enmity are being propagated at will," he added.