Bullet train to have automatic rail track fracture detection system
Bullet train to have automatic rail track fracture detection system
Aug 31, 2018, 07:56 pm
2 min read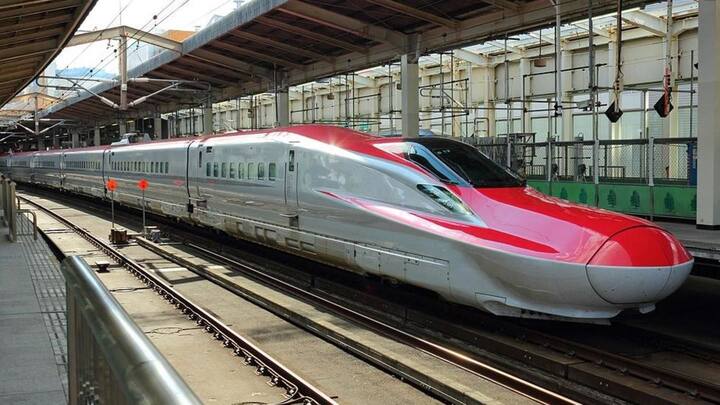 In a first for India, authorities have decided to install automatic rail track fracture detection system across the 508km bullet train project connecting Mumbai and Ahmedabad to prevent accidents. The bullet trains will be laced with advanced fire detection system and anti-derailment measures while protecting the structures from earthquake-related incidents. This system will be a key aspect of safety net, said officials. Here's more.
Why is the use of such technology critical?
The existing rail network is yet to adopt this anti-derailment technology. But given the nature of the high-speed operation, where trains would touch a peak speed of 320kmph, use of such technology becomes critical, the National High-Speed Rail Corporation Limited (NHSRCL) officials said.
Technology will save hundreds of man-hours required for inspection
"This system will use electrical control circuit through rail tracks...failure in control circuits will help in identifying rail fracture on the tracks," said a report prepared by corporation highlighting the technologies being used for the Rs. 1.08 lakh crore bullet train project. This technology will save hundreds of man-hours required for regular inspection of rail tracks focused on rail crack detection, the report added.
Bullet train project is proposed to be commissioned by 2022
The high-speed corridor is proposed to be commissioned by August 2022, carrying 17,900 passengers in one direction in a single day. A feasibility study has projected that by 2033, the number of passenger traveling per day will increase to 31,700. During peak hours, three trains are expected to ply on the 508km stretch and two in off-peak hours.
Each coach will be separated through fire rated sliding doors
Each coach of a rake will be separated through fire rated sliding doors to prevent the spread of fire and each coach will be provided with sufficient number of fire extinguishers, the report said. The corridor will have two maintenance depots.