Now, "Re. 1 Clinics" at Central Railway stations to shut-down
Now, "Re. 1 Clinics" at Central Railway stations to shut-down
Written by
Ramya Patelkhana
Sep 04, 2017, 06:36 pm
2 min read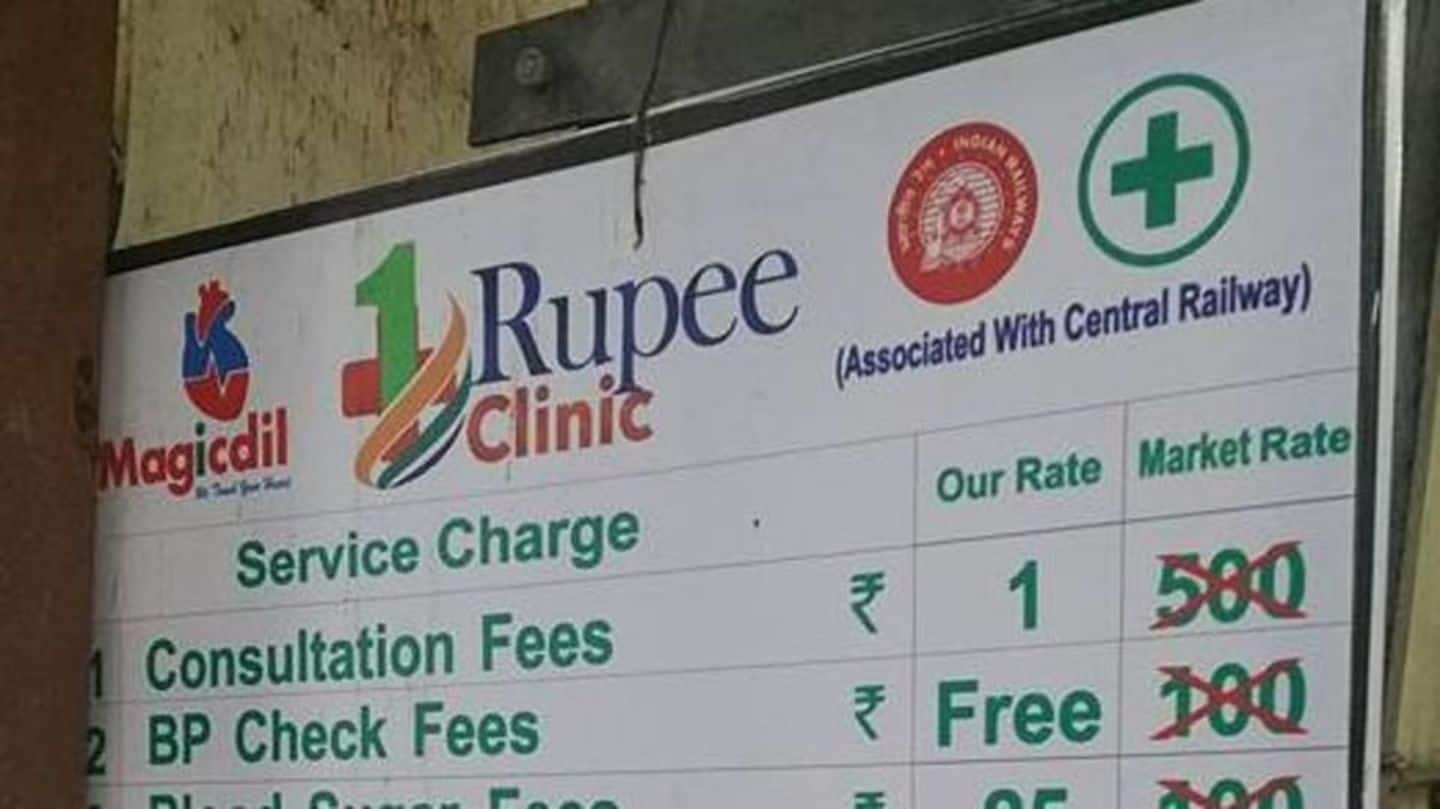 Only three months after being kicked off, Mumbai's "Re.1 Clinics" at eight Central Railway stations, including Dadar and Ghatkopar, are being shut down after becoming the "victims" of railway officials' "infighting." They were opened to provide cost-effective healthcare, golden hour treatment and subsidized medicines to passengers and accident victims for free. The private operator would shut down these clinics by 6 September.
Mumbai's 'one-rupee clinics': 7000 patients visit in 1 month
In May, Mumbai saw its first 5 'one-rupee clinics' becoming operational: clinics that charge patients only Re 1 as consultation fee. An initiative of the Central Railway, it was announced that 14 more would follow, but the first five came up at Ghatkopar railway station on May 10, and then at Dadar, Kurla, Mulund and Wadala Road. Since then, 6,900 patients have visited these clinics.
The story behind Mumbai's 'one-rupee clinics'
The clinics, set up in collaboration with medical consultancy Magicdil, came up after the HC ordered emergency medical rooms at all stations. A petition was filed by activist Samir Zaveri, complaining of the lack of prompt and proper medical services at stations, especially for accident victims. Dr Rahul Ghule and his brother Dr Amol Ghule were the brains behind the project.
What do the clinics offer?
Every 24/7 clinic has a team of four MBBS doctors, and specialist doctors visit daily. While blood pressure checkup is free, consultation costs Re 1, blood sugar test costs Rs. 25, an ECG costs Rs. 50, and dressing fee is Rs. 50. Two 'one-rupee clinics' will open at Thane and Vashi by July, and 12 more will be set up in another 5 months.
What led to the infighting?
Citing an effect of the CR's "infighting", Dr Rahul Ghule said despite having all permissions, an extension of the EMR at Dadar was demolished two days after the clinic's inauguration. Operator Magicdil has paid a security deposit of Rs. 11L, but CR is yet to decide locations of 11 clinics. CR has denied all allegations; officials claimed it's a "pressure tactic by" Magicdil.