Rise of fake currency and how to handle it
Rise of fake currency and how to handle it
Written by
Anish Chakraborty
Sep 04, 2017, 02:21 pm
3 min read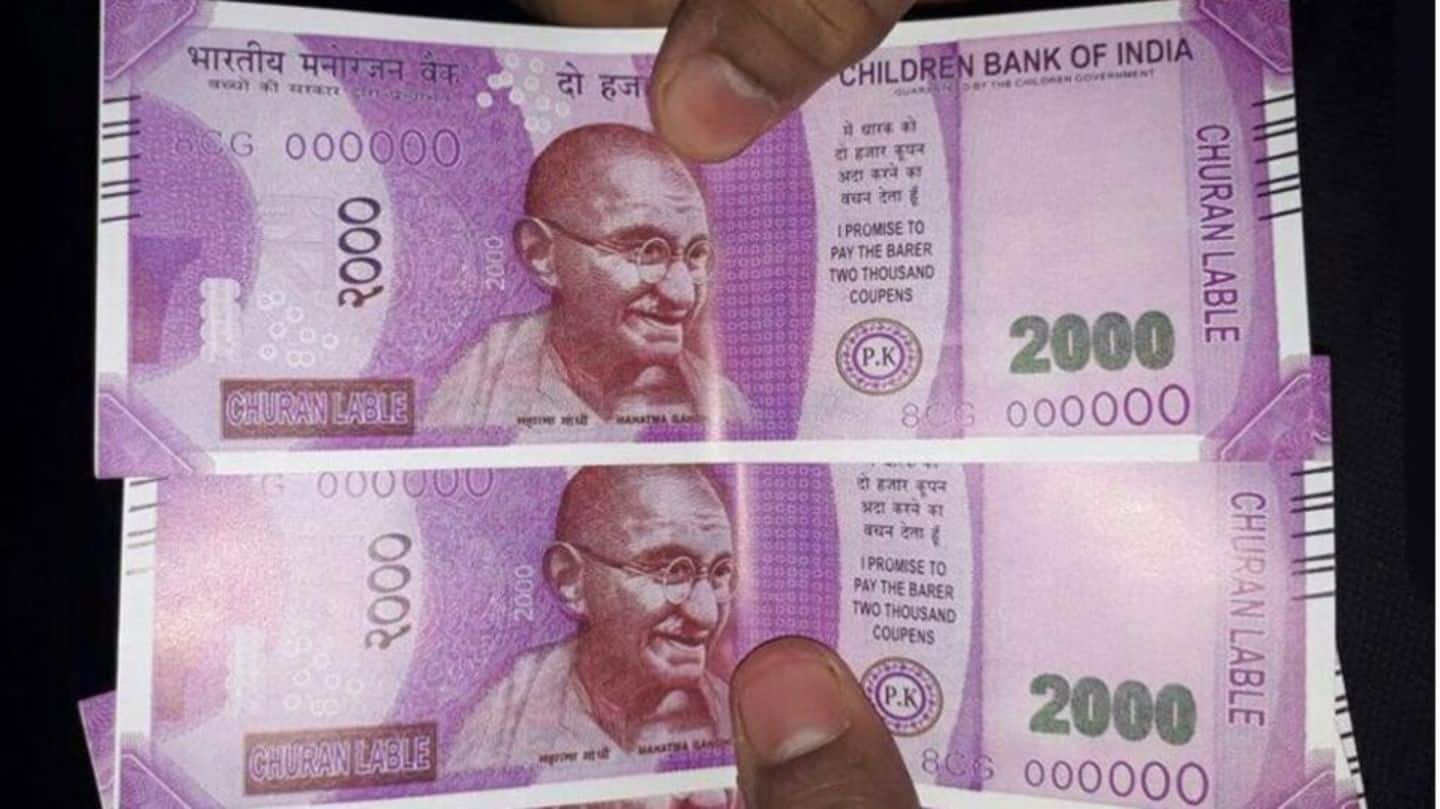 If you think the chances of counterfeit currency landing on your wallet are bleak, think again. In July the government mentioned that fake currency having a face-value of over Rs. 11.23 crore was detected after demonetization. Even, RBI's latest report said that 762,072 pieces of counterfeit notes were detected in the banking system. So what to do if, by mistake, you get fake currency?
If you're depositing cash and the bank detects that one or multiple notes that are being submitted are fake, it'll not be deposited to your account and neither will it be returned back to you. According to RBI, if the bank complies with someone's request for the return of the submitted fake currency, it'll be considered as the bank's failure to impound fake currency.
The bank will also be penalized if it doesn't impound the fake currency. After impounding, the bank will have to give an acknowledgment of the transaction, which has to be authenticated by the cashier and the person who submitted it. It is to be noted that 95.7% of the fake notes, that were reported by the RBI during 2016-17, were found by commercial banks.
The person with the fake currency can demand a receipt but he/she can refuse to sign it. The bank will have to issue the receipt in both the cases. The bank is required to stamp "counterfeit note" on the currency and record it on their registers. If the depositor has more than five fake notes, the bank will have to file an FIR.
What if the ATM gives it?
RBI has instructed banks to take adequate measures to ensure that counterfeit notes don't get loaded into the ATMs. Dispensation of counterfeit currency via ATMs is considered as an attempt to circulate the same. If one still gets a fake note from an ATM, he/she can take certain steps to resolve this issue and get compensation.
If the currency dispensed by the ATM is fake
Hold it up so that, it gets recorded by the CCTV camera and then register a complaint with the ATM guard. Simultaneously, inform the bank and the police about the incident. Keep the ATM receipt safe, as it might be required during the investigation. Chances are, if you can prove that the said fake currency was generated from the ATM, you will be compensated.