Facial recognition, drones: Delhi Police heightens security for Republic Day
Facial recognition, drones: Delhi Police heightens security for Republic Day
Written by
Siddhant Pandey
Jan 25, 2020, 08:50 pm
3 min read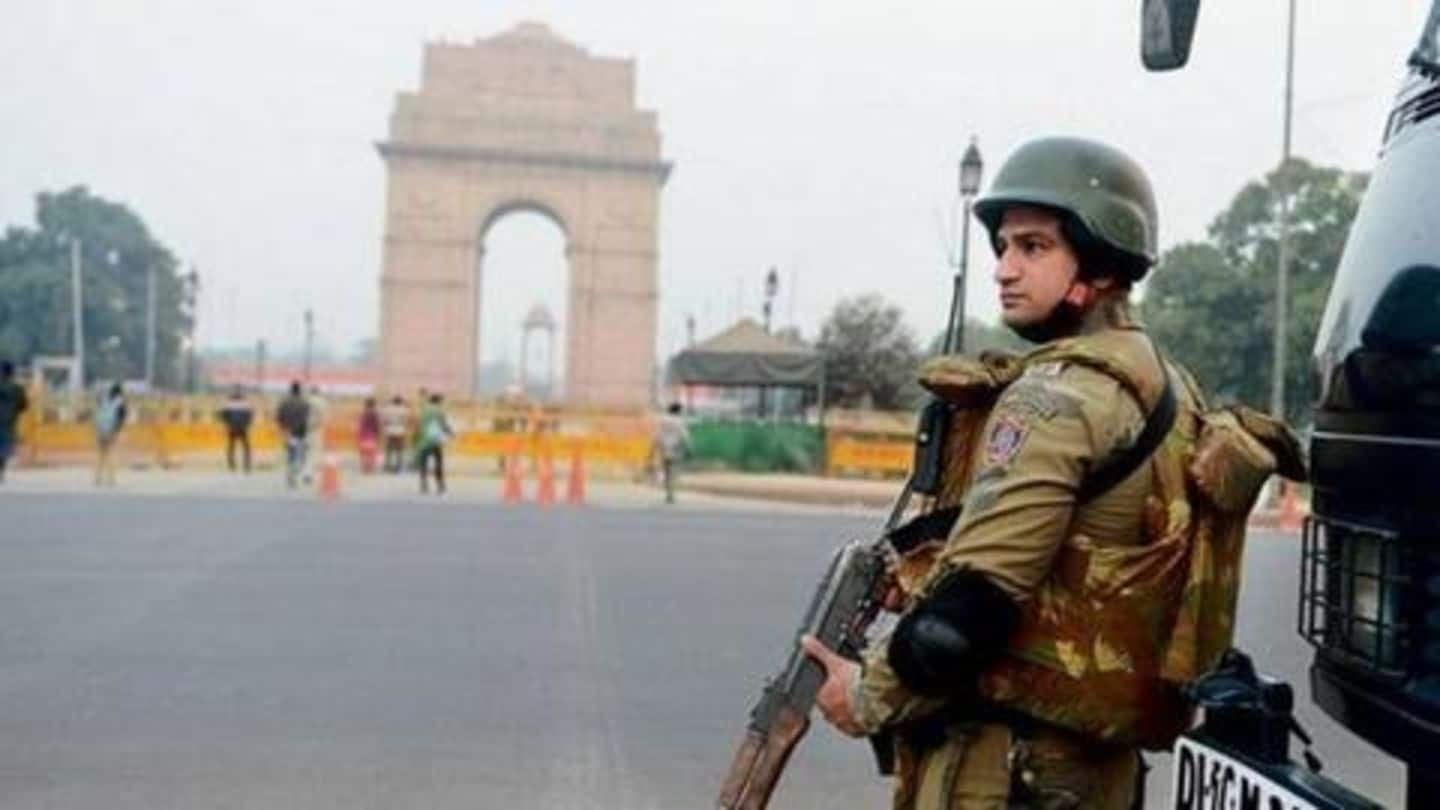 Before the Republic Day celebrations kick off on Sunday, the Delhi Police has increased security in the national capital. Facial recognition systems, drones, hundreds of CCTV cameras will be put to use to identify suspicious individuals. Sharpshooters and snipers will also keep a close watch on the Republic Day parade. Here's a summary of all the security arrangements for the event.
Special security arrangements for parade chief guest Jair Bolsonaro
DCP (New Delhi Zone) Eish Singhal told PTI that special security arrangements have been made for the chief guest at the Republic Day parade, Brazilian President Jair Bolsonaro. Sharpshooters and snipers will be deployed along the 8 km stretch from Rajpath to the Red Fort where the parade will march. The main zone of Rajpath will also remain closed till 12 pm on Sunday.
CCTV cameras, facial recognition systems installed
At least 150 CCTV cameras have been installed in areas covering the Red Fort, Chandni Chowk, and Yamuna Khadar, officials said. The facial recognition system will be installed at vantage points to identify suspicious persons. DCP Singhal told PTI that drones will also be deployed.
10,000 security personnel deployed across the city
Across the national capital, 10,000 security personnel have been deployed. A senior police official told PTI that a city-wide alert is also being exercised for Sunday. Patrolling in public places has been increased and the police has asked hotels, taxi, and auto drivers to stay vigilant. An advisory also urges people to report any unidentified object or suspicious person to the police.
We have a four-layer security arrangement: DSP Singhal
Singhal told PTI, "We have a four-layer security arrangement—inner, middle, outer and one along the border areas across the national capital." He added, "Around 5,000-6,000 Delhi Police personnel have been deployed in New Delhi district with 50 companies of paramilitary forces." A police official also said, "Group patrolling, night patrolling and vehicle checking is being conducted with the help of Central Armed Police Forces."
Anti-CAA protestors could attempt to disrupt event: Military intelligence
According to The Times of India, the police have received military intelligence that protestors wearing clothes with anti-CAA (Citizenship Amendment Act) messages could attempt to enter the premises. The police told TOI that "suspicious" visitors could hence be strip-searched.
Traffic barred on Vijay Chowk from today till parade ends
Separately, over 2,000 traffic police personnel have been deployed to ensure the smooth flow of traffic and to guide spectators and visitors to the venue. No traffic will be allowed on Rajpath from Vijay Chowk to India Gate from 6 pm on Saturday until the parade gets over on Sunday. The police has also issued a traffic advisory for route diversions on Republic Day.
Police taking anti-terror measures
The police are also staying extra vigilant considering the upcoming Delhi Assembly polls on February 8. They are also taking anti-terror measures such as border checking, patrolling in heavy footfall areas, tenant and servant verification, etc. The flying of paragliders, hot-air balloons, UAVs, microlight aircraft, remotely piloted aircraft, etc., has also been prohibited in Delhi.