Supreme Court allows Mehbooba Mufti's daughter to meet her
Supreme Court allows Mehbooba Mufti's daughter to meet her
Sep 05, 2019, 12:51 pm
3 min read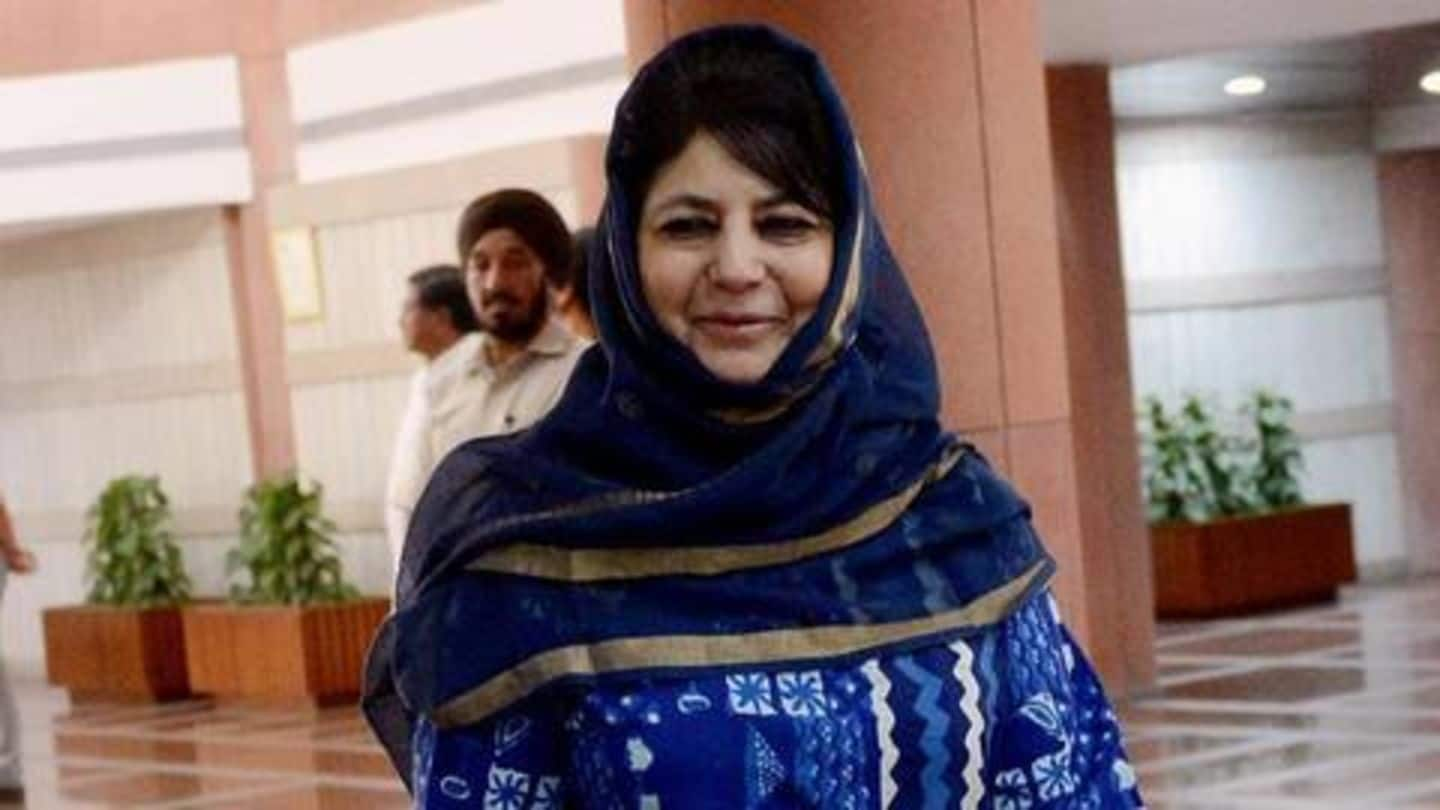 On Thursday, the Supreme Court allowed Sana Iltija Javed, the daughter of former Jammu and Kashmir Chief Minister, Mehbooba Mufti, to meet her. Sana had moved a petition in the apex court saying she was concerned about her mother's health. The PDP chief, along with other mainstream politicians, has been under house arrest since August 4, before Centre, led by BJP, revoked Article 370.
Sana can meet Mufti in private, ruled SC
The Supreme Court bench allowed Sana to travel to Srinagar on the date of her choice and meet her mother in private. The bench noted Centre's submission that it doesn't have an intention to bar Sana from meeting her mother. However, the apex court said that if Sana wants to move around in the city, she will need permission from authorities.
Will you stop Sana from meeting Mufti, CJI asked government
Sana submitted in court that she was prohibited from stepping out of her house from August 5 till August 22, which is why she went to Chennai. Chief Justice of India Ranjan Gogoi, who headed the bench, asked the government's lawyer Solicitor General Tushar Mehta, "Will you be standing in the way of this woman meeting her mother," to which he replied "no".
SC asked why Sana wants to move in "cold" Srinagar
Interestingly, Sana's lawyer wanted SC to give her permission to roam about in Srinagar. On this, CJI Gogoi said, " Why do you need to move around? It is very cold in Srinagar"; only to get a response that it isn't chilly right now.
Earlier, Sana wrote to Shah complaining about the situation
It should be recalled that Sana has emerged as one of the staunchest critics of the government and its move to scrap the contentious article. Last month, she shot off a letter to Union Home Minister Amit Shah, saying she is being treated like a "war criminal". "I fear for my life along with those Kashmiris who have spoken up," she had written.
Notably, Mufti's mother was also prohibited from meeting her
Sana's plea comes just a couple of days after her maternal grandmother Gulshan Mufti wasn't allowed to meet the 60-year-old politician. After his incident, Sana said, "We wrote a letter to the Jammu and Kashmir Police asking for a short meeting. We even said "you can frisk her". It has been 21 days. Why are mothers and daughters not being allowed to meet?"
J&K has been cut off from rest of the world
The restrictions in J&K were put in place to deal with any violent fallout of the historic move. Communication modes were snapped and heavy forces were sent to the border state. A couple of days ago, services were restored in a couple of telephone exchanges, but the residents are largely living under a blackout. Apparently, Shah has promised restrictions will be eased within 25 days.