Arrest shouldn't be so easy: Supreme Court on SC/ST Act
Arrest shouldn't be so easy: Supreme Court on SC/ST Act
May 04, 2018, 09:30 am
3 min read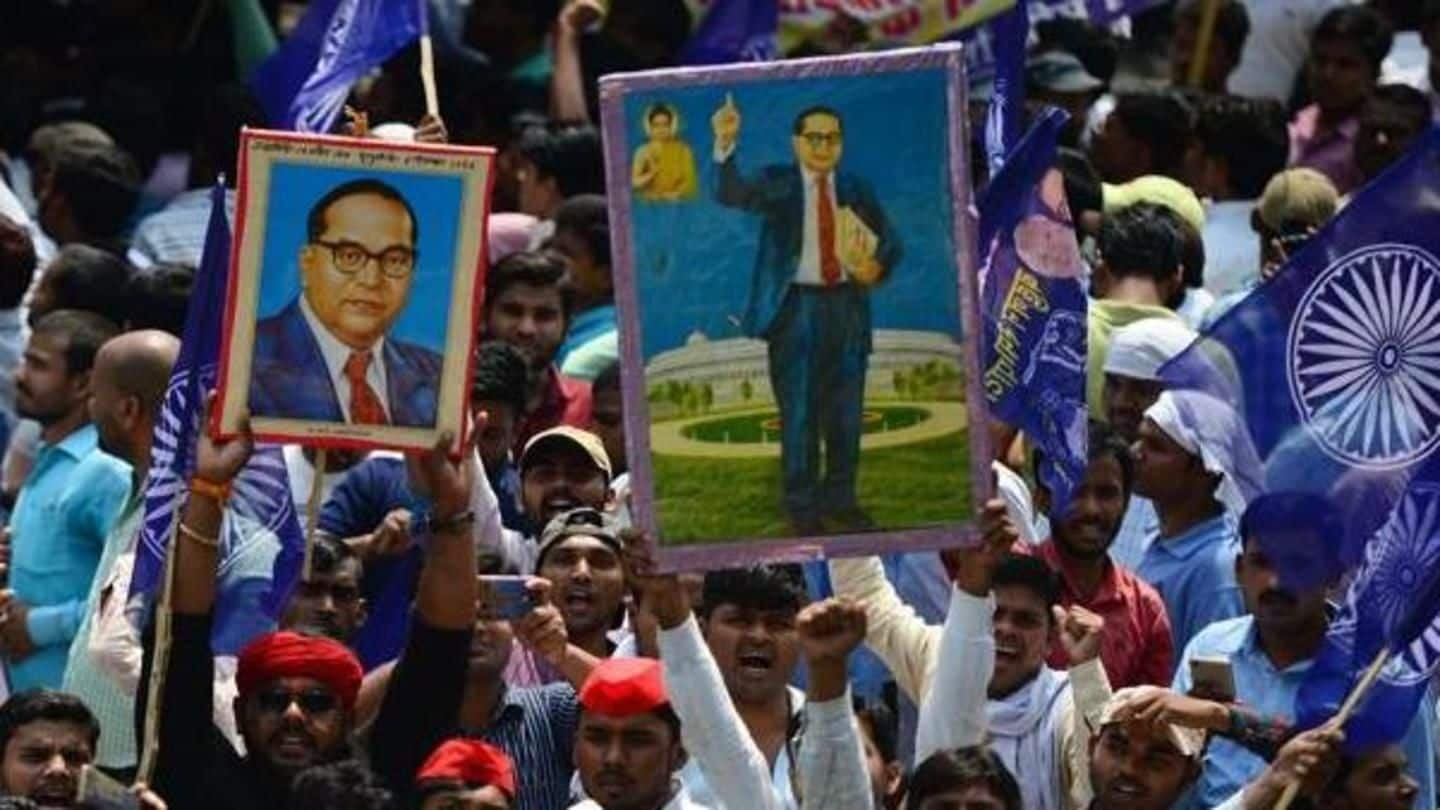 The Supreme Court (SC) has again refused to stay its ruling on the SC/ST Act, which, according to the Center, violated the powers of the legislature as guaranteed by the Constitution. Attorney General KK Venugopal argued that by changing the basic conditions for arrest in such cases, the SC had "stepped into the legislative domain." "The judgment has completely shaken the country," he said.
What was the court's order regarding the SC/ST act?
On March 20, the SC barred registration of cases and automatic arrest in alleged cases of harassment of SCs and STs under the SC/ST (Prevention of Atrocities Act) 1989. Arrest of government servants would need prior sanction, and private citizens can only be arrested after the inquiry. The purpose, it said, was to protect honest public servants from being blackmailed with false cases.
How did the public react?
Dalit groups, who alleged the "dilution" of the Act will increase caste-based violence, protested in different states. They clashed with the police, attacked buses and government property, and blockaded trains and roads in states like MP, UP, and Rajasthan. The intense agitation left eight dead, the Center says. They also called for a nationwide shutdown on this issue on April 2.
Center files review petition against order that 'hurts Dalits' dignity'
Subsequently, the BJP filed a review petition in the SC. It argued the order deprives Dalits/Adivasis of a dignified life as promised under the Constitution The court refused to stay its previous order, or to hear it on urgently, adding there were vested interests involved; those protesting might not even have read the judgment, it said. However, it said it will reconsider the matter.
'Dilution of arrest provision amounts to protecting the accused': Center
Continuing the Centers' arguments on the matter, Venugopal said, "Those who have been oppressed for thousands of years have a feeling that dilution of the arrest provision in the SC/ST Act amounted to protecting the accused." "Rightly or wrongly, people are so agitated that it led to eight deaths." The order had caused "great damage" to the country, the Center submitted.
'We haven't changed provisions of the law at all': SC
The SC denied it had violated the Act. "We never suggested the guilty should go scot-free. We have clarified if there's any violent act by the accused, the police can straightaway arrest without a preliminary enquiry or taking sanction from a higher authority." "We never suggested any particular line of action. What we said was protect the innocent from harassment through a frivolous complaint."
Hearing to continue on May 16
The SC also questioned the absence of provision for anticipatory bail. "What does the legislature seek to achieve? Does it want to instil the fear of arrest or something else? Arrest shouldn't be so easy," it said. The matter will be heard next on May 16.