Rahul is Indian: Supreme Court dismisses plea against 'dual citizenship'
Rahul is Indian: Supreme Court dismisses plea against 'dual citizenship'
May 09, 2019, 01:29 pm
2 min read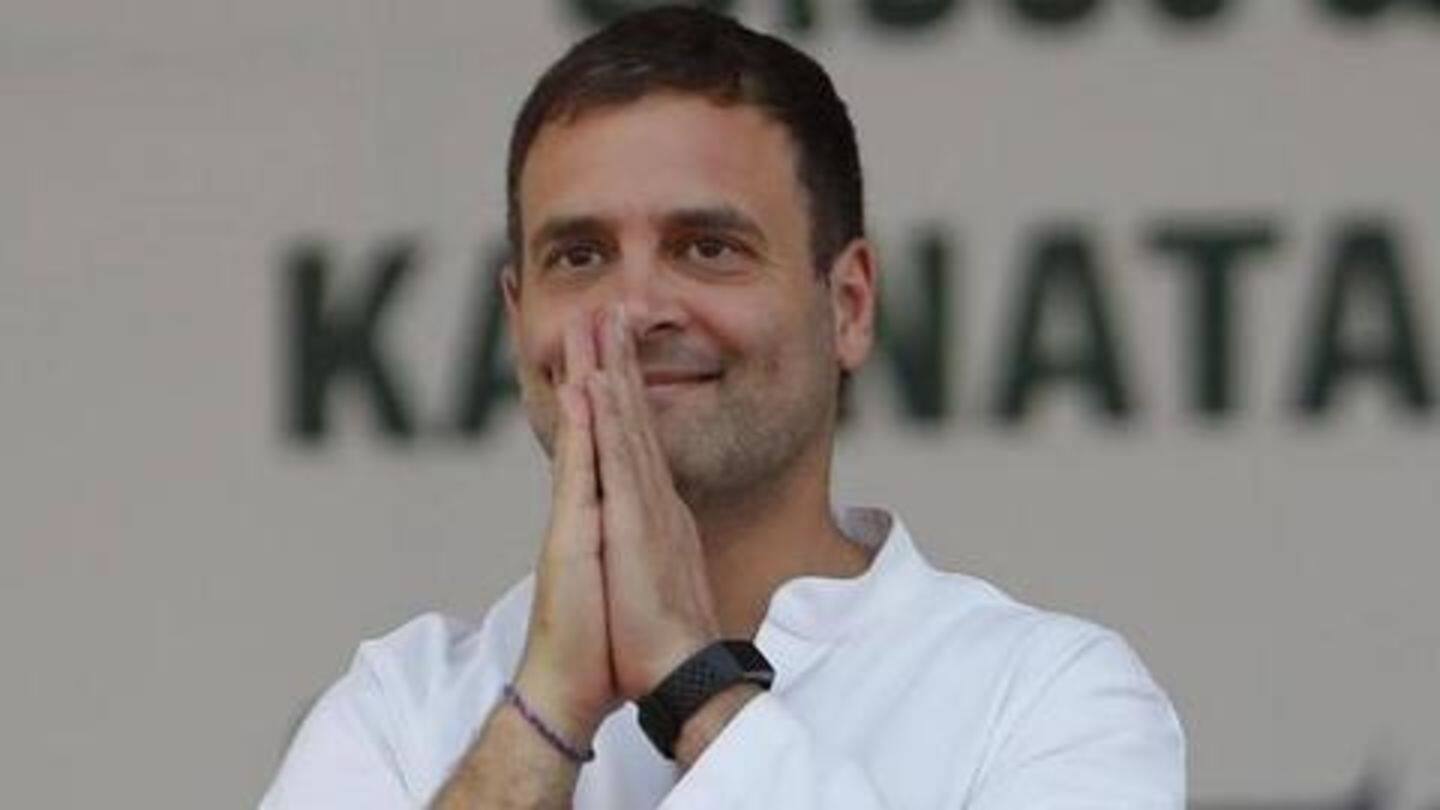 Congress President Rahul Gandhi can't become an outsider just because some British company said so, opined the Supreme Court on Wednesday. Dismissing a plea against Rahul's alleged dual citizenship, the top court refused to direct Election Commission to debar him from contesting Lok Sabha polls. In the last couple of weeks, BJP has been attacking Rahul over his "dual citizenship". Here's more.
Backstory: Two Delhi residents questioned Rahul's citizenship
Two men from Delhi, namely Jai Bhagwan Goyal and Chander Prakash Tyagi, filed a petition in the top court questioning Rahul's citizenship. Citing documents of a UK-based firm, which was dated to 2005-06, the duo claimed Rahul "voluntarily" took British citizenship. They wondered if Rahul should be allowed to contest from Wayanad (Kerala) and Amethi (Uttar Pradesh) and "fill a seat" in the Parliament.
CJI Gogoi-led bench concluded the petition was flimsy
However, the court didn't find any merit in the plea. CJI Ranjan Gogoi, who headed the bench said, "If some company in some form mentions his nationality as British, does he become a British citizen?" When the petitioners contended Rahul was aspiring to become Prime Minister, CJI Gogoi said there was nothing wrong in it. In fact, it was a healthy aspiration.
Nothing wrong in wanting to be PM, said the bench
"Each one of the 100 crore population of the country aspires to be the PM. If you got the opportunity, would you mind being the PM? It is a healthy aspiration to have," the bench remarked.
Top court dismissed the plea almost immediately
Supreme Court dismisses petition in Supreme Court against Rahul Gandhi alleging he holds citizenship of two countries

CJI Gogoi says

"Some company in some form has mentioned Rahul Gandhi as British citizen, so does he becomes British citizen? Dismissed"

— Bar Bench (@barandbench) May 9, 2019
Earlier, MHA sent a notice to Rahul
The conversations around Rahul's citizenship at the peak of polling season became louder after the Ministry of Home Affairs (MHA) sent him a notice on April 30. MHA asked Rahul to file a response within 15 days about his "dual citizenship" after BJP MP Subramanian Swamy filed a complaint. Swamy had suggested that Rahul's candidature should be canceled.
Defending Rahul, Priyanka called the issue 'rubbish'
Quite obviously, Congress slammed Centre for resorting to a "fake narrative". Spokesperson Randeep Singh Surjewala said, "The entire world knows Rahul Gandhi is Indian citizen by birth." Separately, Rahul's sister Priyanka Gandhi Vadra called the developments "rubbish". "The whole of India knows that Rahul Gandhi is an Indian. People have seen him being born and grow up in India," she had commented.