I've lost everything, says woman after CJI was given clean-chit
I've lost everything, says woman after CJI was given clean-chit
May 09, 2019, 12:21 pm
5 min read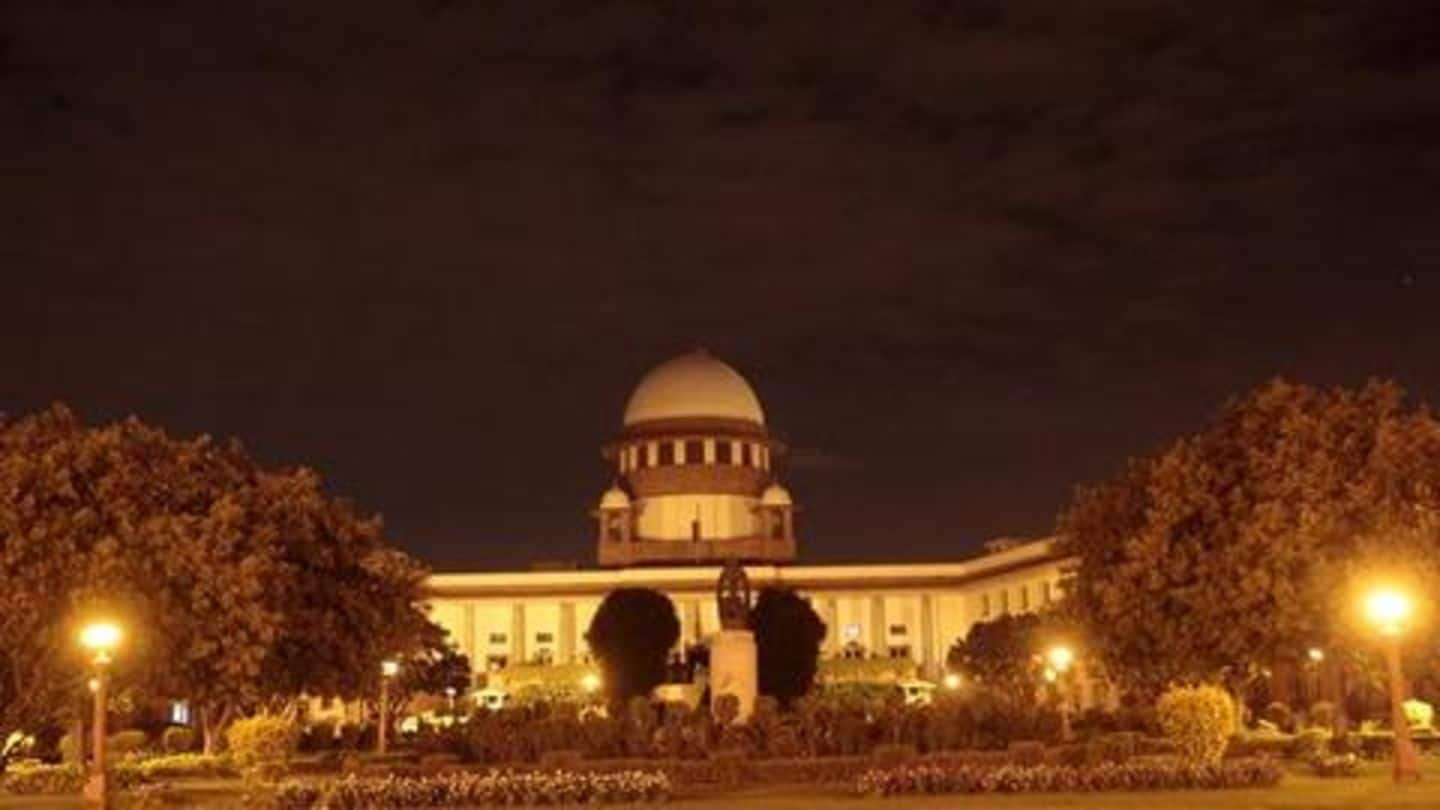 The woman who accused Chief Justice of India Ranjan Gogoi of sexual harassment is staring into darkness. She revealed intricate details of how CJI Gogoi abused her but nothing happened. He was exonerated and the woman doesn't know if she'll ever get justice. The former SC employee spoke to Caravan, Wire, and Scroll about what she went through and how the proceedings hurt her.
Background: CJI was accused of misconduct, SC cleared him
Last month, the woman sent an affidavit to 22 SC judges detailing how CJI Gogoi harassed her at his home office in October 2018. CJI Gogoi's first reaction was dismissing the allegations and then claiming SC was under threat. Later, a three-judge panel (including Justices SA Bobde, Indira Banerjee, and Indu Malhotra), probed her claims, only to give their chief a clean chit.
The panel rejected woman's requests forcing her to quit probe
Though the formation of the panel looked like a step in the right direction, the proceedings seemed like a mere formality. For one, the committee conducted "non-judicial" inquiry, which didn't take Vishaka guidelines into consideration. Secondly, the woman wasn't allowed a support person or lawyer. Thirdly, she was not given documents of her statements. All these factors forced the woman to quit the probe.
Woman was checked as if she was a terrorist
The woman revealed how she was treated when she arrived at SC for inquiry. "Three or four policewomen searched and treated me as if I was a terrorist. They examined everything, made me open my hair, clothes, checked them in a rough manner," she said. During the frisking, she started crying and was allowed to enter only when lawyer Vrinda Grover arrived.
Panel made its intentions clear on the first day: Woman
About the Justice Bobde-led committee, the woman said she was told on the very first day itself that it wasn't a departmental inquiry or in-house proceeding. She said the panel just considered one request of hers - removing Justice NV Ramana from it. The woman added the proceedings intimidated her, more so because she can't hear from the right ear.
Woman said she didn't understand what judges said
"During proceedings, they would ask me, "Do you understand?" I would say, "Lordship, can you please repeat?" It scared me. How many times can I ask them to repeat? That was one of the reasons I was asking for a support person," she added.
Apparently, the panel didn't want woman to speak with media
"They told me, 'You are not supposed to speak to the media. You should know what kind of people they are'," she said. In fact, Justice Malhotra even prohibited her from telling anything to a lawyer. The woman said Justice Bobde told her she would get her job back. But she replied she just wanted justice and not her job.
When woman spoke about safety, Justice Bobde had peculiar reply
The woman revealed when she left SC after the inquiry, she was followed by unknown men, prompting her to file a complaint at Tughlaq Road police station. When she told the panel about the threats, Justice Bobde said, "You have a large family and everybody is in police in your family. They should know how to protect you." Notably, the other judges remained quiet.
Judges asked the color of woman's dress
The woman said she was at ease on the first day but afterwards, the judges became stricter. They asked questions like when did the abuse happen and what color dress was she wearing. The woman replied it happened between 8:30 and 9 AM (on October 10) and that she was wearing orange and a green-colored dupatta. On both days, the inquiry lasted for hours.
Judges kept asking why she reported matter 'so late'
When the woman told the judges she would not be participating in the inquiry, she was given five minutes to think. The judges told her they would continue the inquiry ex-parte, and she agreed. "They were stuck on one question: why had I filed the complaint so late. I had given them a satisfactory reply, still they were asking the same question," she added.
Woman was disheartened when panel didn't find 'any substance'
"I have lost my job, I have lost everything. My family members have lost their jobs. So I felt it was a great injustice to me and my family. We were all shocked to learn that they just said there is 'no substance'," she said.
When woman wanted respite from problems, CJI's wife humiliated her
Not only was the woman allegedly abused by CJI Gogoi, but his wife also humiliated her. She was taken to CJI Gogoi's house by former SHO of the Tilak Marg Police Station Naresh Solanki. "There, Mrs. Gogoi said to me, Naak ragado aur jaao," the woman recalled. She wanted to ask questions about what was happening with her family, but couldn't.
Quite naturally, the series of events traumatized her
The woman, who belongs to Scheduled Caste, said she gave 100% to whatever she did. She took up a job at SC so that she could juggle personal and professional lives. But after everything she went through, she has little faith in the judiciary. She will be filing a writ petition to get the panel's report. To recall, the panel refused to make findings public.
The demand hasn't changed, all she wants is justice
"My demand has been the same from the beginning, that someone help me get justice for all that has happened to me. Those who tortured us so inhumanly in police custody, they should be sent there, they should know what it is like," she said.