Comply with orders on cow vigilantism: SC to states
Comply with orders on cow vigilantism: SC to states
Sep 07, 2018, 04:53 pm
2 min read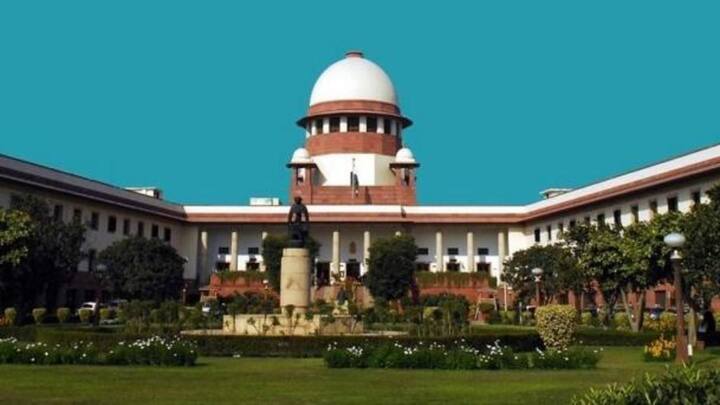 The Supreme Court on Friday gave a week's time to the states that haven't filed a report on the incidents of cow vigilantism and mob lynching as per its July 17 orders. Only 11 out of 29 states and Union territories have filed their reports. It said home secretary of the defaulting states will appear in person if the report is not submitted on time.
What was the first order?
On July 17, 2018, a three-judge bench, comprising Chief Justice Dipak Misra, Justice AM Khanwilkar and Justice DY Chandrachud, urged the Parliament to consider a new law to prevent cow vigilantism and lynching. The apex court asked the state governments to appoint a senior police office, as nodal officer in each district, to prevent such violence.
The apex court said that "horrendous acts of mobocracy" shouldn't be allowed and issued guidelines to deal with it. It issued 3-weeks notice to each state to identify places where lynching and mob violence have been actively reported in the last few years. The Home Secretaries were asked to direct the nodal officers to remain vigilant and prevent such incidents in their districts.
Context: Rumors about cow smuggling, child kidnappers have been triggers
Mob lynching incidents have become disturbingly frequent in recent times. Till last year, the most common trigger was cow vigilantism: mobs in various states assaulted people to death over reports of smuggling or stealing cows. In the last two months, rumors about child-lifters have gone viral on WhatsApp, leading to more than 20 innocent people being killed simply over 'suspicion.'
Understanding the psychology behind mob lynching
In most lynching cases, the 'us-vs-them' sentiment is on display, whether it be a majority group attacking minority victims, or trying to save their children from 'kidnappers.' Amid intense excitement, people tend to lose awareness and consciousness of their actions and blindly follow others, Accountability gets erased when the act has been perpetrated by hundreds together, reaffirming belief that it is the right thing.