Supreme Court to hear over 140 petitions against CAA today
Supreme Court to hear over 140 petitions against CAA today
Jan 22, 2020, 09:34 am
3 min read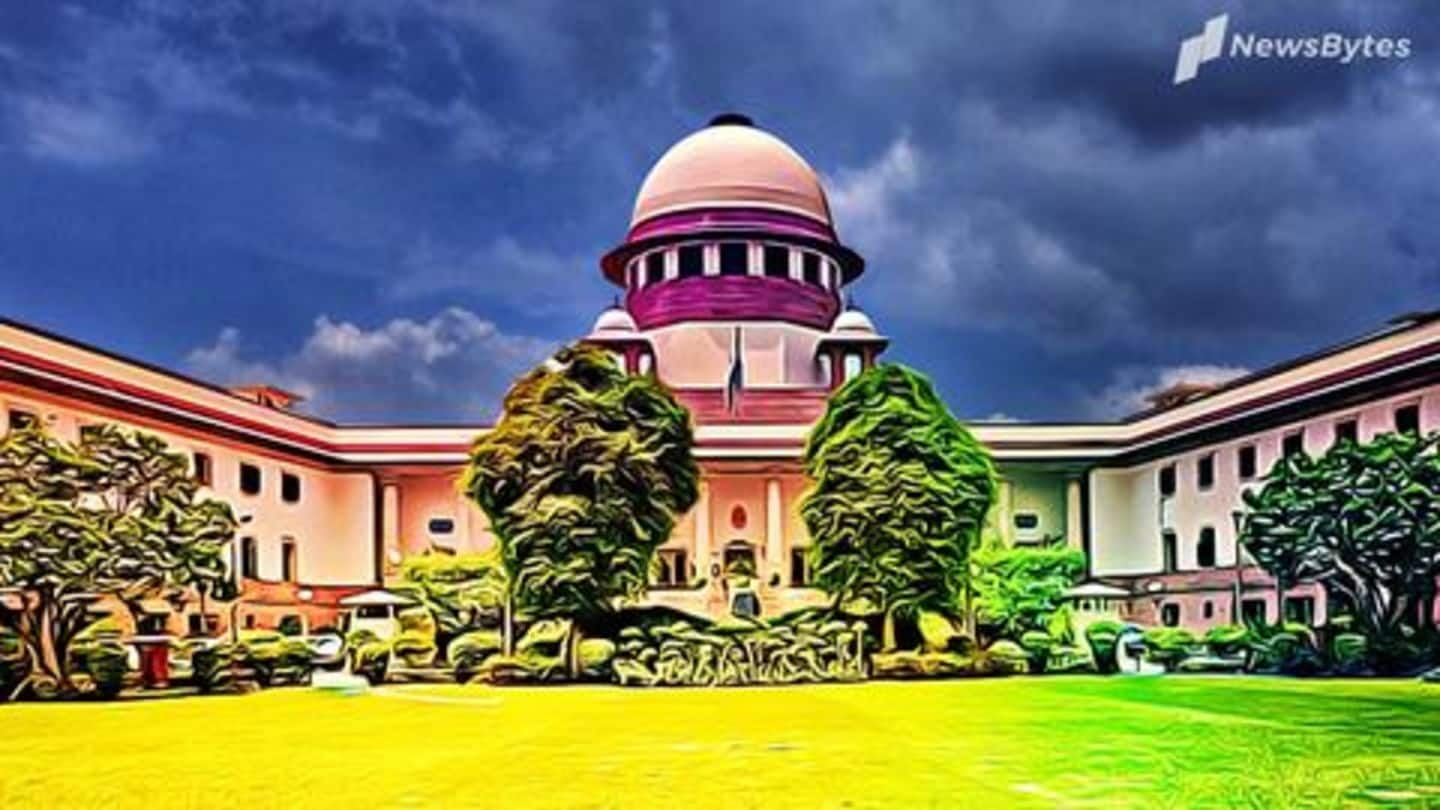 A three-judge bench of the Supreme Court, headed by Chief Justice of India SA Bobde, will hear nearly 144 petitions challenging the controversial Citizenship Amendment Act (CAA) today. The petitioners include politicians, activists, and civil society members, who argue the new law contradicts the basic tenets of the Indian constitution. Since it was tabled last month, CAA has only sparked protests across the nation.
New law made religion criterion for getting Indian citizenship
The new law, passed in the parliament in December, amended Section 2 of the Citizenship Act which defined "illegal immigrants". Courtesy the amendments, Hindus, Sikhs, Buddhists, Jains, Parsis or Christians who came to India from Bangladesh, Afghanistan, and Pakistan, on or before December 31, 2014, will be given preferential treatment when applying for citizenship. By excluding Muslims from the law's ambit, the BJP-led Centre sparked protests.
Law should be declared unconstitutional, claimed some petitioners
Some of the petitioners want SC to declare the law "unconstitutional", while others are questioning its constitutional validity. The petitions first came up for hearing on December 18, 2019, when some 60 petitions were filed. Back then, the top court issued notices to Centre and Attorney General KK Venugopal. Thereafter, Centre filed a plea seeking transfer of CAA-related cases from high courts to SC.
Earlier, Bobde-led bench refused urgent hearing of plea
This month, SC refused urgent hearing on a plea seeking to declare CAA unconstitutional, saying that the atmosphere in the country wasn't apt. "There is so much violence going on. The country is going through difficult times and the endeavor should be for peace... This court's job is to determine the validity of a law and not declare it as constitutional," the bench said.
Jairam Ramesh, Mahua Moitra, Asaduddin Owaisi have filed petitions
Congress MP Jairam Ramesh, who is one of the petitioners, called the law "brazen attack" on the constitution and said it treated "equals as unequals". Similarly, Indian Union Muslim League (IUML) argued CAA defies the fundamental Right of Equality. Other petitioners include AIMIM Chief Asaduddin Owaisi, Trinamool parliamentarian Mahua Moitra, All Assam Students' Union and Tripura royal scion Pradyot Kishore Deb Barman.
Ahead of crucial hearing, women and children gathered outside SC
On Tuesday night, around 20 women and children gathered outside the top court. As per reports, they squatted at the front gate prompting police to disperse them.
Government has reiterated it will not repeal CAA
Facing heat, the government has repeatedly claimed that the law isn't meant to snatch citizenship but welcome persecuted religious minorities with open arms. Yesterday, Home Minister Amit Shah, who led the law's passage in the parliament, said at a pro-CAA rally in Lucknow that the government will not bow down to the requests of protesters. He said CAA will stay, no matter what.
CAA also sparked Centre v/s. State war, both remained adamant
A couple of states, including Kerala, West Bengal, and Punjab, have asserted they won't implement the law. But Centre told them skipping the implementation is not an option as matters of citizenship are solely decided by Centre. In a rare incident, Congress' Kapil Sibal said states can ask the Central government to withdraw the law, but they can't refuse to implement it.