Kauravas were test tube babies, claims Andhra University head
Kauravas were test tube babies, claims Andhra University head
Jan 05, 2019, 11:58 am
2 min read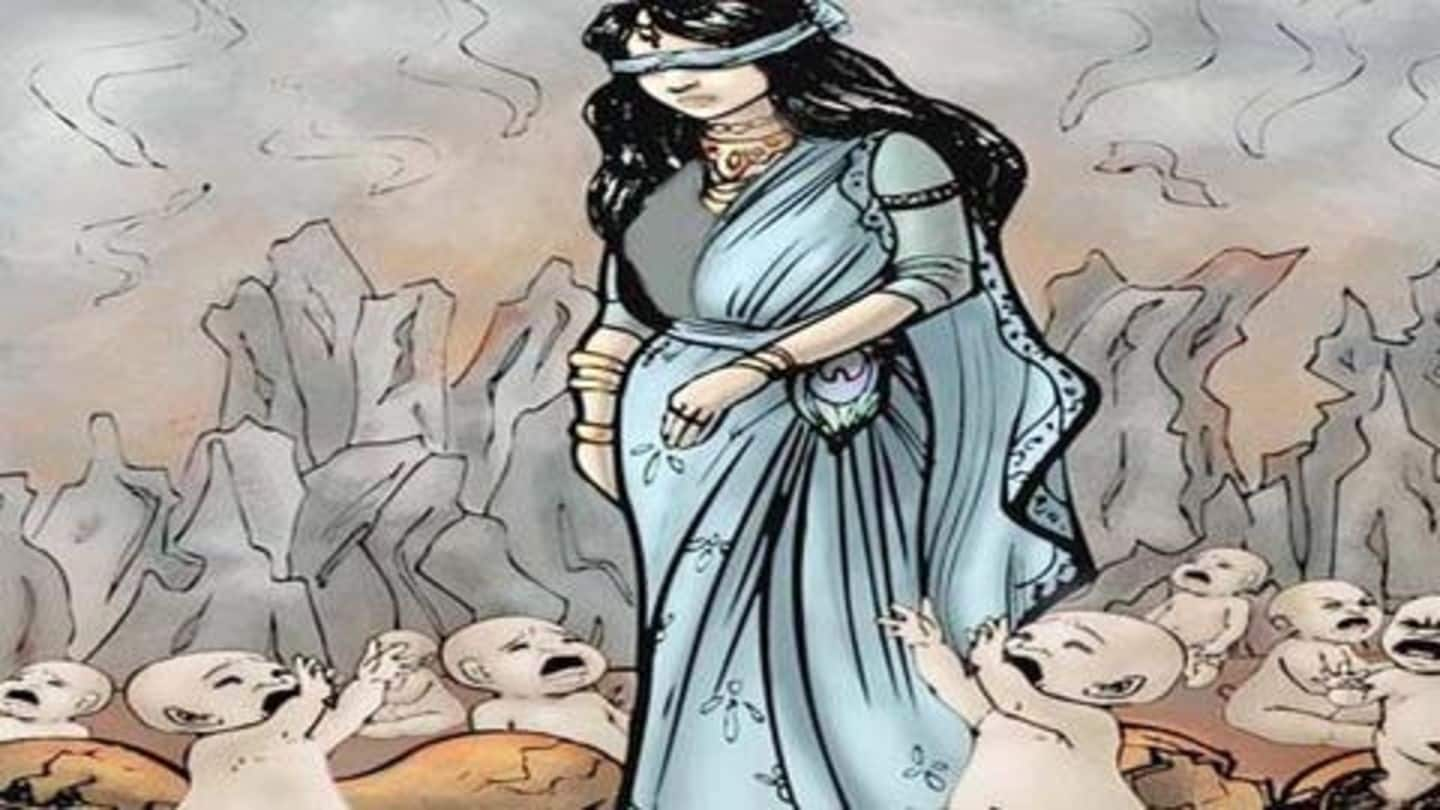 Speaking at Indian Science Congress on Friday, Andhra University Vice-Chancellor G Nageshwar Rao said Kauravas were test tube babies and Ravana had several airports in Sri Lanka. Rao claimed India had knowledge of stem cell research, test tube fertilization and Indians were aware of guided missiles thousands of years ago. To support his claims, Rao turned towards Hindu epics Ramayana and Mahabharata.
Lord Vishnu's avatars trump Darwin's evolution theory
Rao had an explanation for everything science taught us. He said 'Dashavatar', Lord Vishnu's ten reincarnations preceded Charles Darwin's theory of evolution. He said Darwin stated life started from water and Vishnu's first avatar was matsya (fish). He was Kurma (tortoise), an amphibious animal in the second avatar, and the third one had a boar's head on the human body. Eventually, he took human form.
Indians knew about target based missiles centuries ago: Rao
He said the ashtra and shashtra used by Lord Ram and the chakra of Lord Vishnu returned to them after hitting the target. This showed guided missiles were a thing even thousands of years ago, he said. About demon king Ravana, Rao said he not only had a pushpak vimaan but several other aircraft of varying sizes and shapes.
He explained how Gandhari gave birth to 100 kids
Turning towards Mahabharata, Rao asked if it's possible for a woman to give birth to 100 kids in one lifetime. But Gandhari, mother of Kauravas, did so using test tubes. "Again Mahabharat says, 100 eggs were fertilised and put into 100 earthen pots. Are they not test tube babies? Stem cell research in this country was present thousands of years ago," he said.
Here is the video of the incident
#WATCH: GN Rao,Vice-Chancellor Andhra University at Indian Science Congress y'day in Jalandhar:How come Gandhari gave birth to 100 children?Stem cell research was done 1000 yrs ago in this country,we had 100 Kauravas from one mother because of stem celltest tube-baby technology. pic.twitter.com/C9nlaYwB7p

— ANI (@ANI) January 5, 2019
There was another professor who targeted Newton
But Rao wasn't the only one whose statements appeared nonsensical. There was also Kanan Jegathala Krishnan, who said the present theories of Physics will be destroyed once his theories are proved. "Newton was not able to understand gravitational repulsive force, which is why he was not able to answer most questions related to gravity," he said going after the English physicist.