After Pune, Mumbai, IOCL starts diesel doorstep-delivery services in Chennai
After Pune, Mumbai, IOCL starts diesel doorstep-delivery services in Chennai
Jan 05, 2019, 11:36 am
2 min read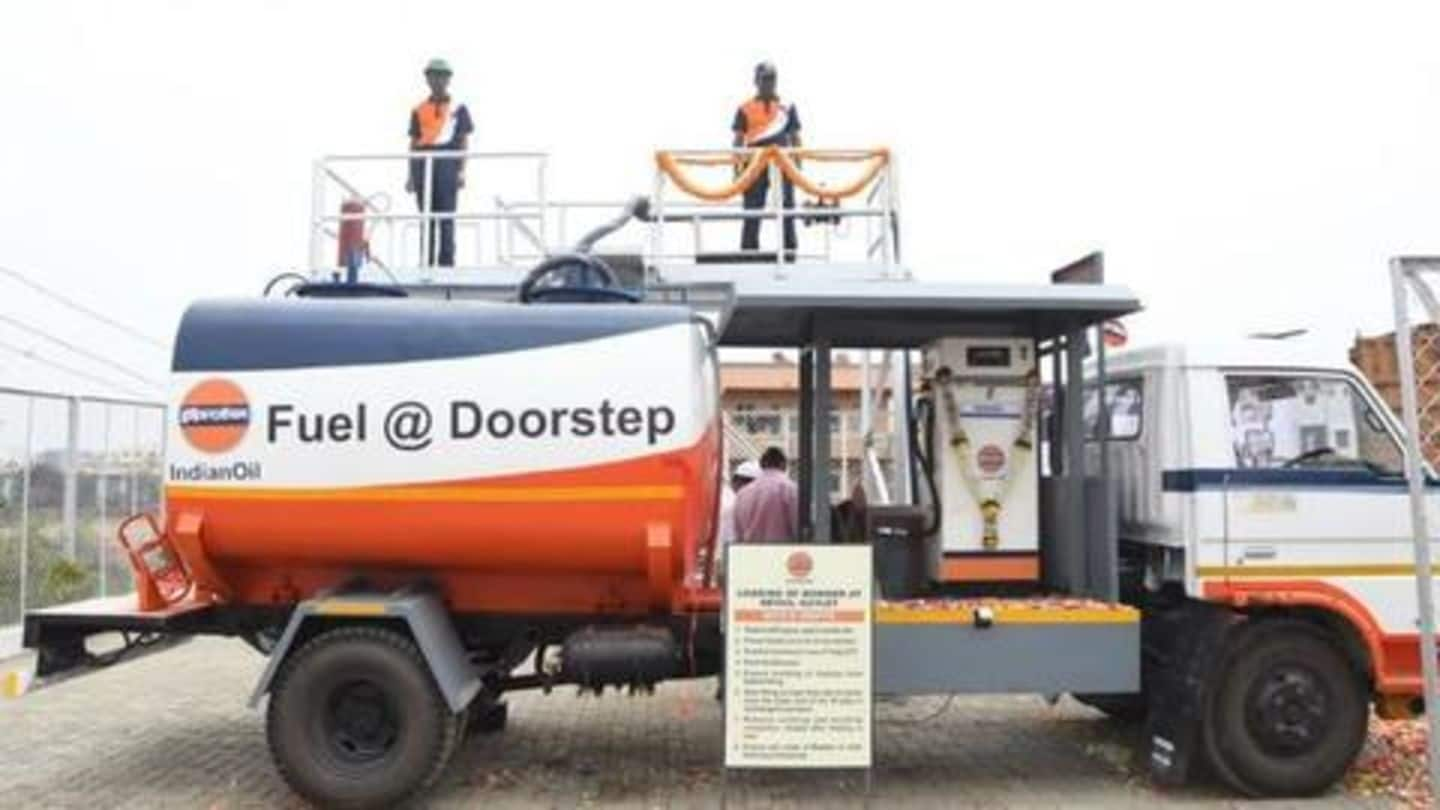 In what will come as a good news for fleet owners and commercial establishments in Chennai, Indian Oil Corporation (IOCL), Indian state-owned oil and gas company, has recently started its doorstep fuel delivery program in the city. The company has introduced its mobile fuel dispenser vehicles in the Tamil Nadu capital and the initiative is a first-of-its-kind in South India. Here's more on this.
Minimum order for doorstep delivery is 200 liters
The fuel dispenser will have a tanker that can store a maximum of 6,000 liters of fuel, in this case, diesel, at one time. The minimum order required to avail the doorstep delivery is 200 liters, and orders can be placed via Repose mobile app. The customers ordering more than 2,500 liters should have a PESO (Petroleum and Explosives Safety Organization) license for storage.
Company's target is industrial customers and fleet owners
Right now, the company's main target is industrial customers, and not private vehicle owners. The move is said to help those customers that operate generators at commercial establishments or fleet owners, by saving their time and money. Moreover, it'll also benefit people in remote areas, where fuel stations are located at a distant place. The service can be used in cases of emergency too.
Company not transporting petrol as it's more volatile and risky
For now, only diesel will be transported as petrol is a lot more volatile than diesel and can get difficult to handle while transportation. For safety precautions, while transporting diesel, the fuel dispenser is equipped with safety cones and fire extinguisher.
Doorstep diesel delivery is also available in Mumbai and Pune
Indian Oil, the country's largest petroleum company, started its first-of-its-kind doorstep fuel delivery service in Pune, Maharashtra last year in March. The other Indian state-owned petroleum giant, Hindustan Petroleum (HP), also started the same service in Mumbai last year in May and told media that it plans to expand to other cities. The companies provide only diesel in Mumbai and Pune for now.