Congress leader Vikas Chaudhary's murder: Seven more arrested
Congress leader Vikas Chaudhary's murder: Seven more arrested
Jul 10, 2019, 08:35 pm
4 min read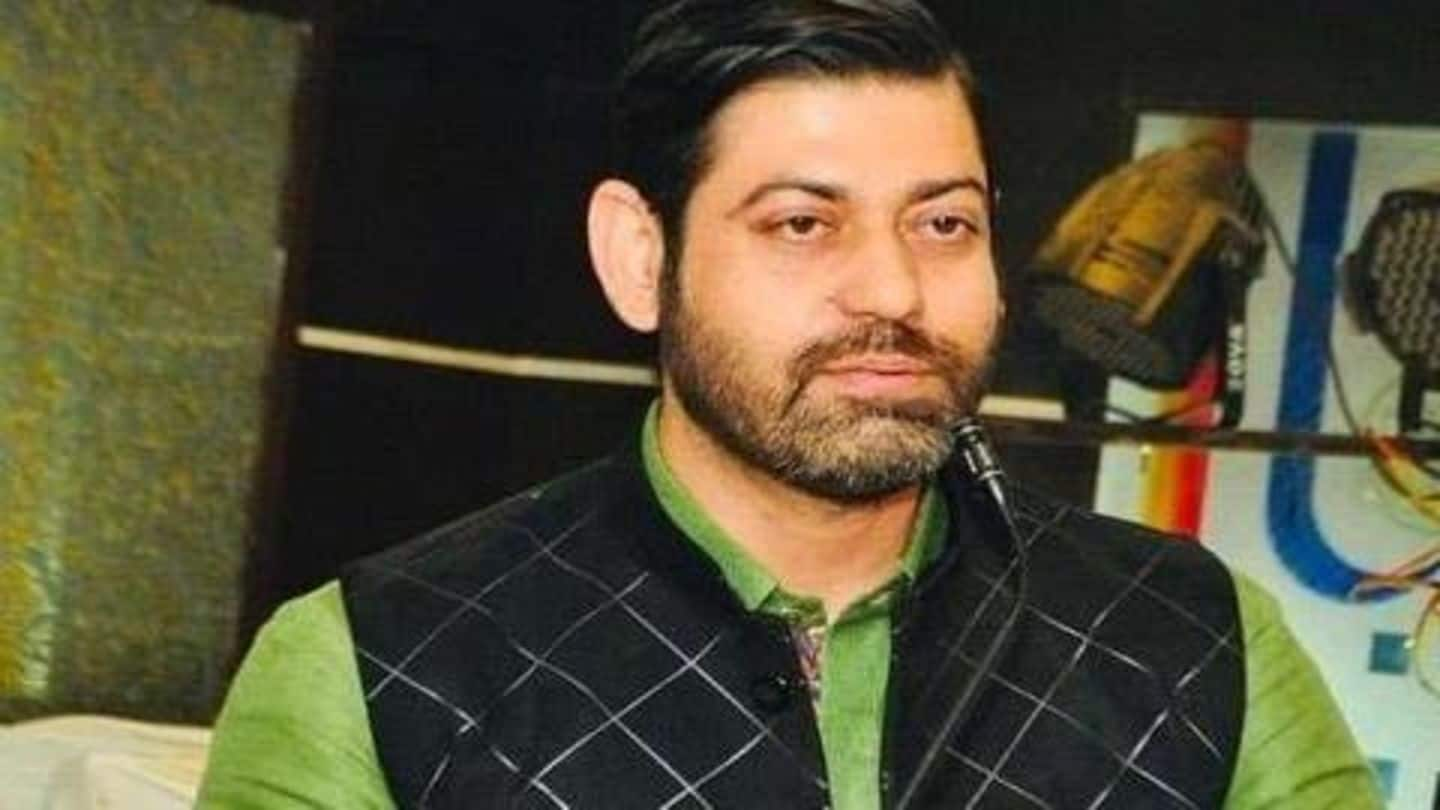 On Tuesday, Haryana Police arrested seven more people in connection to the brutal murder of Congress leader Vikas Chaudhary. Four people, including a gangster's wife, had been nabbed earlier. After the latest bunch of arrests, police revealed important details on how the crime was executed. For the uninitiated, Vikas was shot dead right outside his gym in Sector 9 on June 27. Here's more.
Backstory: Miscreants fired more than 10 bullets at Vikas
Vikas, who was the Congress spokesperson in the state, was shot dead when he arrived at the gym in his car. The miscreants fired at least 12-15 bullets at him. He was rushed to the hospital but succumbed to his injuries later. His murder sparked protests, with Congress blaming BJP leader and Chief Minister Manohar Lal Khattar for deteriorating law and order situation.
Police said nine people were involved in the crime
According to police, nine people were involved in the murder. They arrived in three different cars - a Maruti SX4 sedan, a Maruti Swift and a Hyundai Accent. Faridabad Police Commissioner Sanjay Kumar said five accused arrived from Sonepat in the Hyundai Accent car. The other four came from Delhi in the Swift car. Further, the SX4 car was stolen from Gurugram.
Criminals used SX4 as other vehicles had genuine registration plates
"The suspects had parked the SX4 sedan and five men from both the cars got into it, making their way to Sector 9. The criminals were wary of using the other two cars since both had genuine registration number plates," Kumar added.
Three men arranged the cars, dumped it after murder
Further police said, three men, identified as Naveen, Dharamjit, and Suraj, arranged the cars to execute the crime. After killing Vikas, they hid the vehicles. All the cars have now been recovered. At the time of the murder, four accused, namely Saurabh, Atul, Sunil, and Amardeep, were either inside the SX4 car or were stationed some 100 meter away for "backup".
Accused came with backup thinking that Vikas's PSOs could retaliate
Assuming that Vikas's personal security officers (PSOs) could retaliate, the criminals came with backup. In fact, Saurabh and Atul did a recce of Vikas's house and gym on June 25 and 26. As Vikas was about to get down from his Fortuner SUV, two men came out from the SX4 car and rained at least 12 rounds of bullets at him.
Most of the arrested men have criminal past
After killing Vikas, the two men got inside the SX4 car and fled. Subsequently, the other suspects also escaped. Police said most of the arrested men have a criminal past. "Dharamjit was accused in murder and assault cases. Naveen is wanted in an illegal arms possession case while Sunil also has cases of assault registered against him," said a spokesperson of Faridabad Police.
Two were arrested from Tigaon village, others from Surajkund
Notably, on Tuesday, police nabbed Saurabh and Atul from a check-post in Tigaon village. Reportedly, a country-made pistol and live cartridges were recovered from them. The five others were arrested from Surajkund. Before them, police arrested Roshini, the wife of a criminal named Kaushal, and her domestic help Naresh. Two others, Harender and Manjesh, who allegedly supplied weapons to the shooters, were also arrested.
However, motive behind the crime is still unclear
Though police have made major developments in this case, the motive for the murder is yet to be ascertained. Reportedly, the criminals were acting on orders of someone who is yet to be identified. Earlier, police had blamed Vikas's own criminal record for death. At least 13 cases were registered against him for extortion, kidnapping and attempt to murder in Haryana and Uttar Pradesh.