Sunanda's death: Shashi Tharoor booked for 'abetment to suicide'
Sunanda's death: Shashi Tharoor booked for 'abetment to suicide'
May 14, 2018, 04:27 pm
2 min read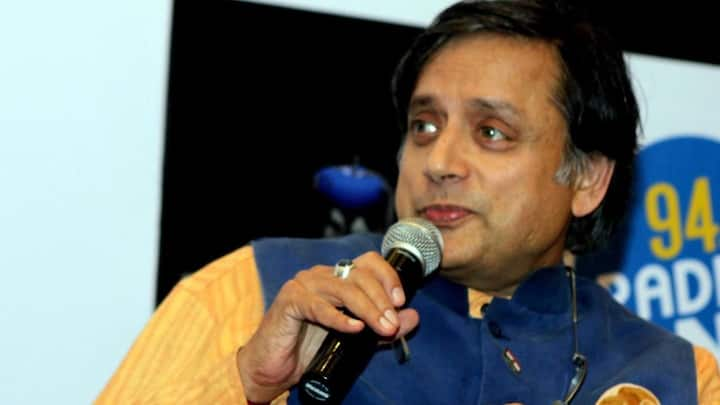 In a major development in the Sunanda Pushkar death case, the Delhi police charged Congress MP Shashi Tharoor with abetment of suicide. The Delhi Police, in their 3000-page long chargesheet, named Tharoor as a suspect under IPC Sections 306 (abetment to suicide) and 498A (cruelty in a marriage). Shashi Tharoor's wife died in January 2014 under mysterious circumstances.
Magistrate to consider chargesheet on May 24
Metropolitan Magistrate Dharmendra Singh, will consider the police chargesheet on May 24. Sunanda and Shashi got married on August 22, 2010. During the entire investigation, Shashi Tharoor cooperated with the police. In a tweet, he questioned the chargesheet, after four years of investigation.
Chargesheet mentions marital discord as cause of suicide
In the exhaustive chargesheet, the Delhi Police mentioned marital discord as suicide's reason. Tharoor's name is mentioned in the second column as a suspect. The police, however, lack enough evidence to call the Thiruvananthapuram MP an accused. During the hearing, the Delhi police are likely to ask the court to summon Tharoor, which is possible since he is a suspect in the case.
Will Tharoor be arrested? Here's what you should know
In cases under Section 498A, the accused is immediately arrested, but not in this case (probably because as aforementioned he listed as a suspect). A strip of sleeping pills was found in Sunanda's luxury hotel room in The Leela. Prior to her death, she reportedly engaged in a Twitter fight with Pakistani journalist Mehr Tarar. The reason behind this was Tarar's alleged closeness to her husband.
Shashi Tharoor reacts to chargesheet, asks why now?
2/2) it does not speak well of the methods or motivations of the Delhi Police. In oct 17, the Law Officer made a statement in the DelhiHighCourt that they have not found anything against anyone now in 6 months they say that I have abetted a suicide. unbelievable!

— Shashi Tharoor (@ShashiTharoor) May 14, 2018