State governments can confer Hindus minority status: Centre tells SC
State governments can confer Hindus minority status: Centre tells SC
Mar 28, 2022, 12:05 pm
3 min read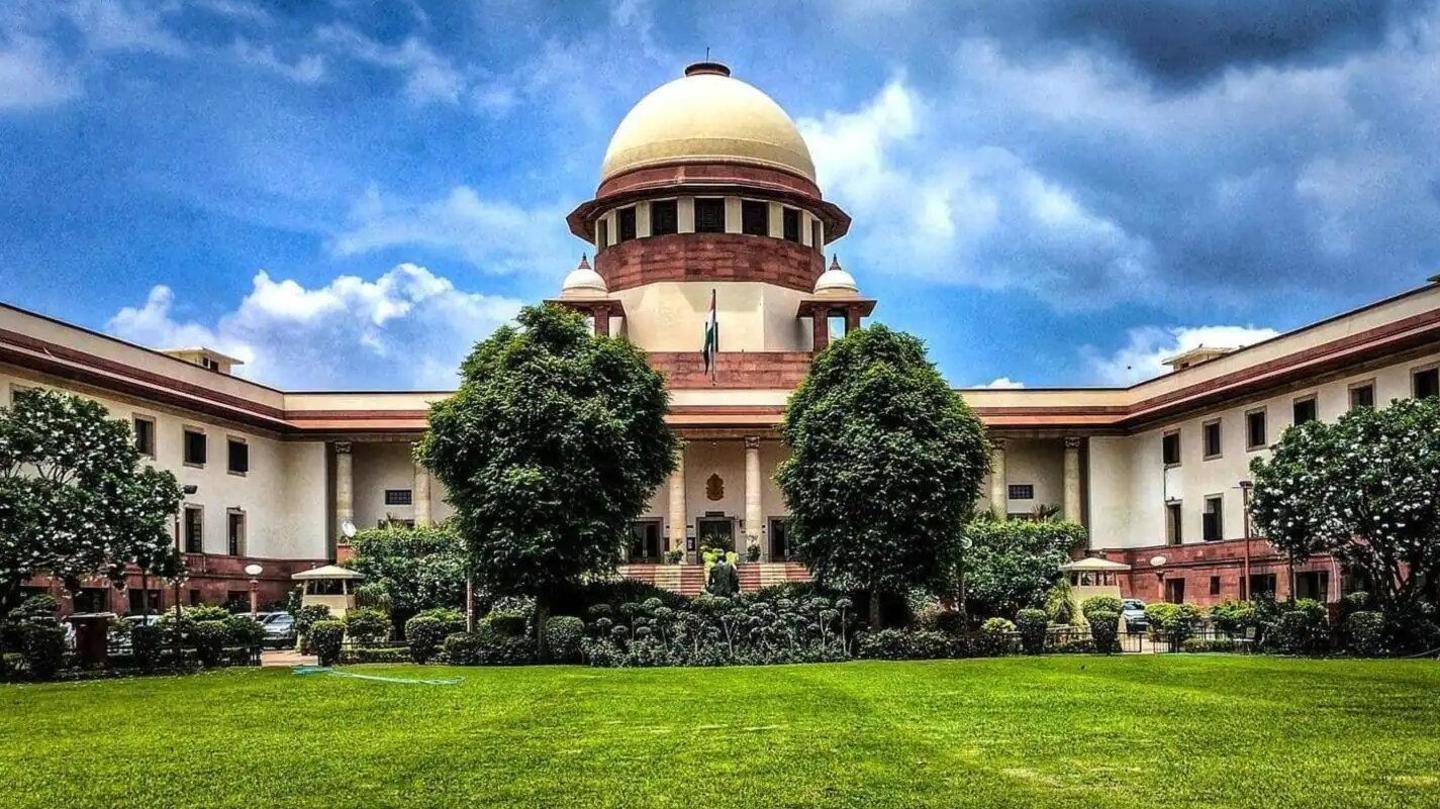 The Union Ministry of Minority Affairs told the Supreme Court on Sunday that state governments can also declare a religious or linguistic community as a minority community within the state. It has placed the onus on states and union territories to confer minority status to Hindus who are not part of the notified six minority communities, wherever they are less in numbers.
Why does this story matter?
The Centre's reply came in response to a petition filed by Delhi BJP leader Ashwini Kumar Upadhyay, which questioned the constitutionality of Section 2(f) of the National Commission for Minority Educational Institutions (NCMEI) Act, 2004.
The petition claims that the section gives the Centre unrestricted powers to limit minority benefits to the notified six religious communities, namely Christians, Sikhs, Muslims, Buddhists, Parsis, and Jains.
What does the petitioner want?
The petitioner asked the Centre to issue guidelines at the state level for identifying minority communities "to ensure that only those religious and linguistic groups that are socially, economically, politically, and numerically inferior can establish and administer educational institutions of their choice." Hindus are a minority in Ladakh, Mizoram, Lakshadweep, Kashmir, Nagaland, Meghalaya, Arunachal Pradesh, Punjab, and Manipur as per the petition.
What was the response of the Union government?
In response to the petition that also questioned the creation of the National Minority Commission and Minority Education Commission, the government sought it to be dismissed, claiming that it is not in national interest. It said that the 1992 Act does not give the central government absolute power to notify minorities and that states and UTs can also declare any community as a minority.
Communities have been designated as minorities by state governments
To exemplify this, the Centre cited the Maharashtra government's notification declaring Jews as a minority community in 2016. As per the Centre, the Karnataka government has also notified Urdu, Telugu, Tamil, Malayalam, Marathi, Tulu, Lamani, Hindi, Konkani, and Gujarati languages as minority languages. The states can also certify institutions as minority institutions as per the rules of the said state, the Centre added.
The central government didn't file the affidavit for 2 years
Notably, despite the fact that the Supreme Court issued a notice on August 28, 2020, the Centre did not file its counter-affidavit in the matter. On January 31, the top court fined the government Rs. 7,500 for dragging its feet and gave it a "further opportunity" of four weeks to respond. The case is scheduled to be heard on Monday.