COVID-19: India reports 1,270 new cases, 31 more fatalities
COVID-19: India reports 1,270 new cases, 31 more fatalities
Written by
Pratyush Deep Kotoky
Mar 28, 2022, 11:28 am
3 min read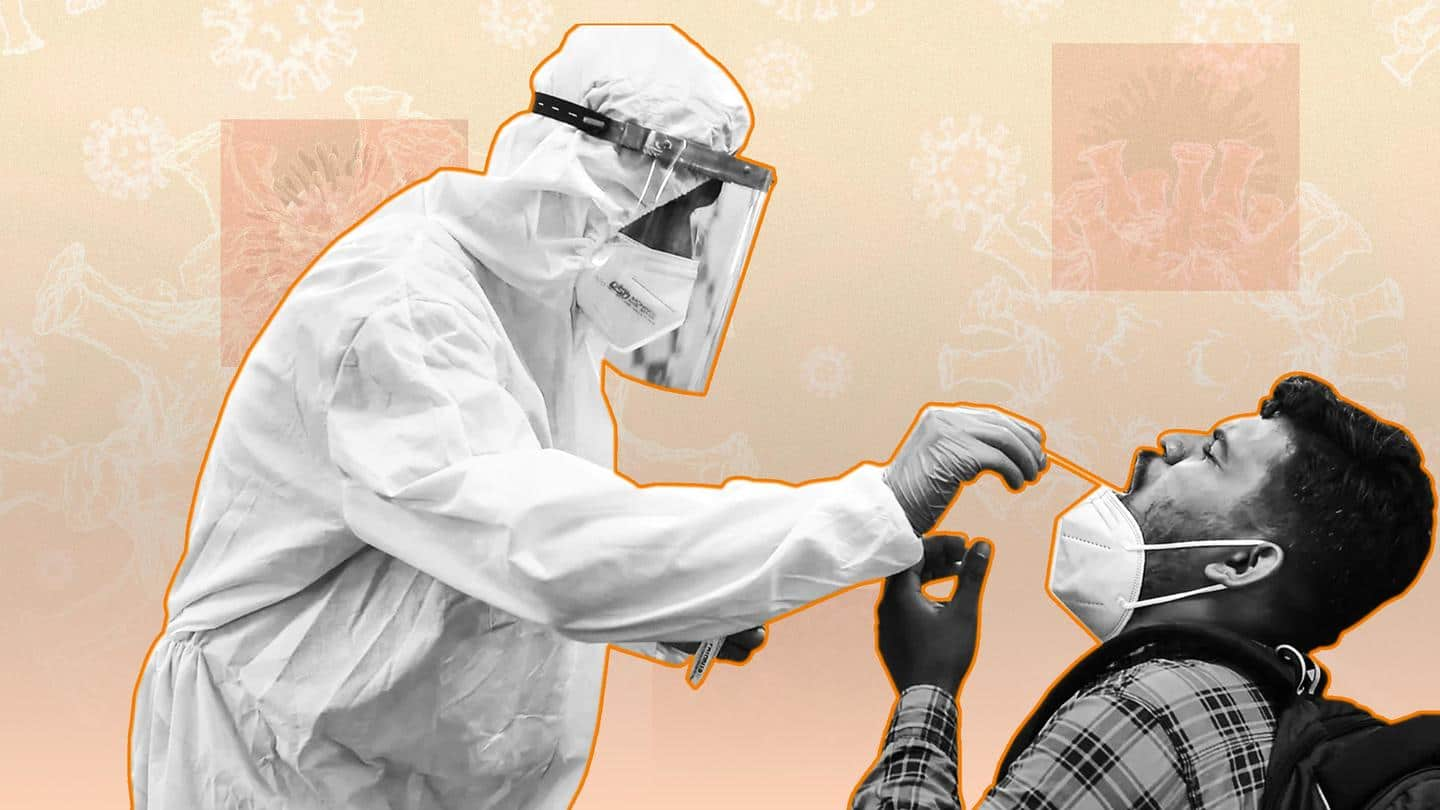 India on Monday reported over 1,200 new COVID-19 cases, a decline of over 150 cases from the previous day. The active caseload in the country currently stands at 15,859, which accounts for 0.04% of the total cases so far. In the past 24 hours, a total of 1,270 new cases and 31 fatalities were reported. Meanwhile, India's COVID-19 recovery rate has increased to 98.75%.
Why does this story matter?
India on Monday reported fewer COVID-19 cases than the day before.
Notably, India's active caseload and positivity rates have been witnessing a steady decline over the past few weeks.
This comes after India witnessed a massive spurt in coronavirus infections in December-end and at the beginning of January.
The spike in cases—dubbed India's third wave—was attributed to the Omicron variant.
Over 1,500 patients discharged
According to data shared by the Union Health Ministry, India reported a total of 4,30,20,723 COVID-19 cases till Monday morning, while the cumulative death count reached 5,21,035. With 1,567 fresh discharges, the number of total recoveries in the country climbed to 4,24,83,829. On the other hand, the daily and the weekly positivity rates were recorded at 0.29% and 0.26%, respectively.
Kerala adds most new cases
Kerala saw 400 new cases and 593 discharges in the last 24 hours. Maharashtra reported 140 new COVID-19 cases along with 106 more recoveries and zero deaths during the period. Karnataka added 64 fresh cases along with 62 recoveries. Tamil Nadu witnessed 34 new cases and 58 discharges. Meanwhile, Andhra Pradesh reported 27 new cases and 55 recoveries.
India's second wave peaked on May 7
India's second wave peaked on May 7, 2021, when 4.14 lakh single-day cases were reported, over four times the number of cases reported during the first wave in mid-September 2020. Although infections declined after the second wave peaked, India crossed the three-crore mark on June 23. The country crossed the one-crore mark on December 19, 2020, and the two-crore mark on May 4, 2021.
Over 183 crore vaccine doses administered
As of Monday morning, India has administered over 183.17 crore COVID-19 vaccine doses. Overall, over 82.7 crore people have been fully vaccinated, while more than 98.3 crore people have received one dose. On Monday alone, India administered over one lakh COVID-19 vaccine doses till 10:00 am, including over 47,000 second doses and more than 41,000 first doses, according to Co-WIN.
2.12 crore 'precautionary' doses administered
Moreover, India has administered over 2.12 crore "precautionary" doses since January 10. On Monday, over 3,000 healthcare/frontline workers and more than 13,000 elderly people were given the precautionary dose till 10 am.
Government may drop pre-call COVID-19 announcement from phones
The Centre is reportedly considering to withdraw the COVID-19 awareness pre-call audio announcements set by telecom operators at the start of the pandemic. This came after the government received representation that audio clips have served their intended purpose and are delaying critical calls during emergencies. The Department of Telecommunications has written to the Union Health Ministry requesting it to drop these pre-call announcements.