Ayodhya dispute: Supreme Court begins daily hearings, refuses live-streaming
Last updated on
Aug 06, 2019, 12:41 pm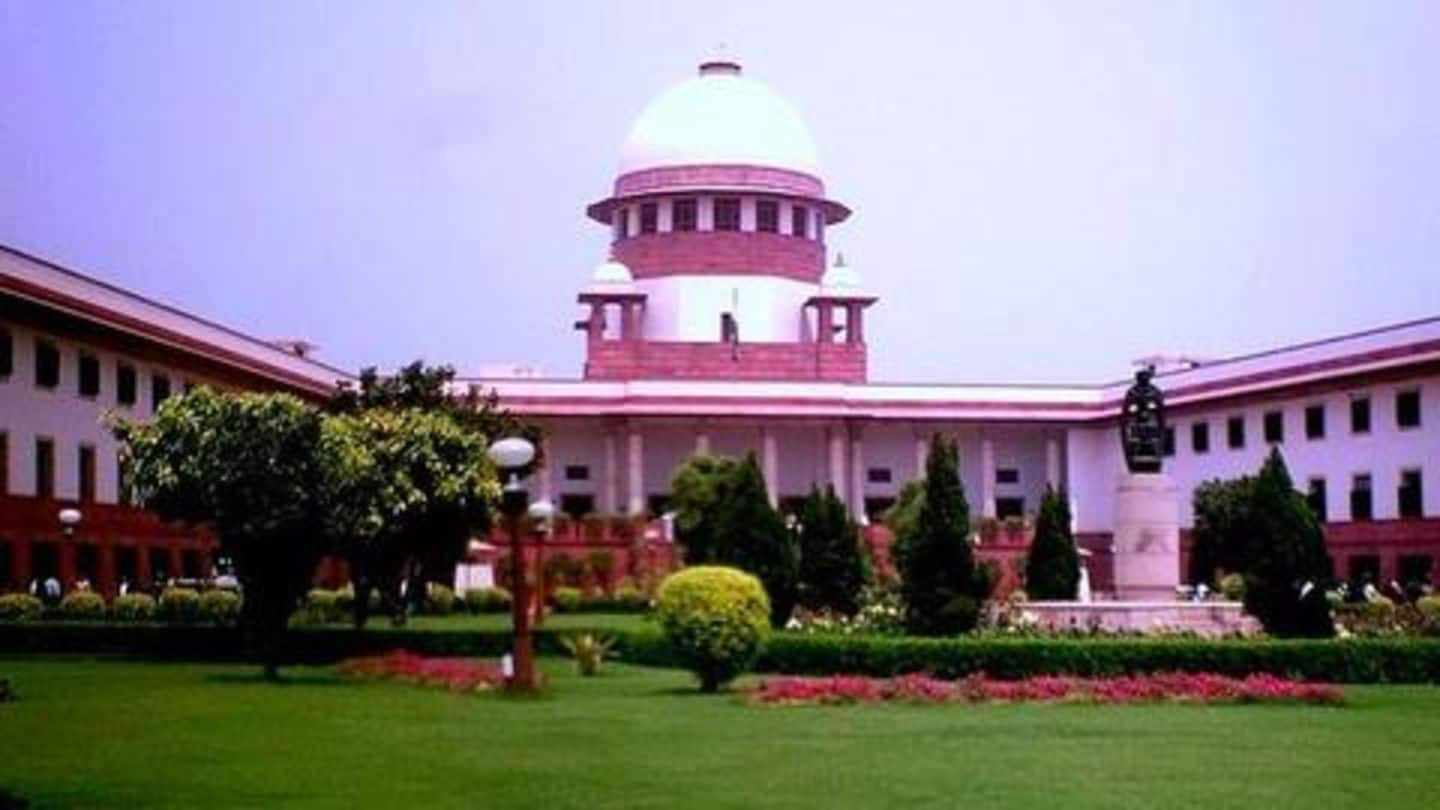 Beginning its day-to-day hearing in the Ayodhya dispute, the Supreme Court on Monday refused to allow live-streaming or audio recording of the communally-sensitive matter. The constitutional bench, led by Chief Justice of India, Ranjan Gogoi, and comprising of Justices SA Bobde, DY Chandrachud, Ashok Bhushan and SA Nazeer, started proceedings after mediation by the court-appointed panel failed. Here is everything you need to know.
Ayodhya dispute involves a mosque, a temple, and entire country
One of the most significant cases in the country, the Ayodhya matter pertains to 2.77 acres of land in the temple town of Uttar Pradesh. Hindu activists demolished the 16th-century Babri Masjid in 1992, saying it was built on ruins of a temple where Lord Rama took human form. This sparked widespread riots across India. The property has been under lockdown since.
To provide "healing touch", SC referred dispute to mediation
In 2010, the Allahabad High Court divided the land equally among three parties- Ram Lalla, Sunni Waqf Board, and Nirmohi Akhada, but they weren't happy with the verdict and approached SC. After years, the top court referred the case for mediation, forming a panel headed by retired SC judge FMI Kalifulla. The panel was formed in March and it concluded its process last month.
Nirmohi Akhada is fighting for management rights, said lawyer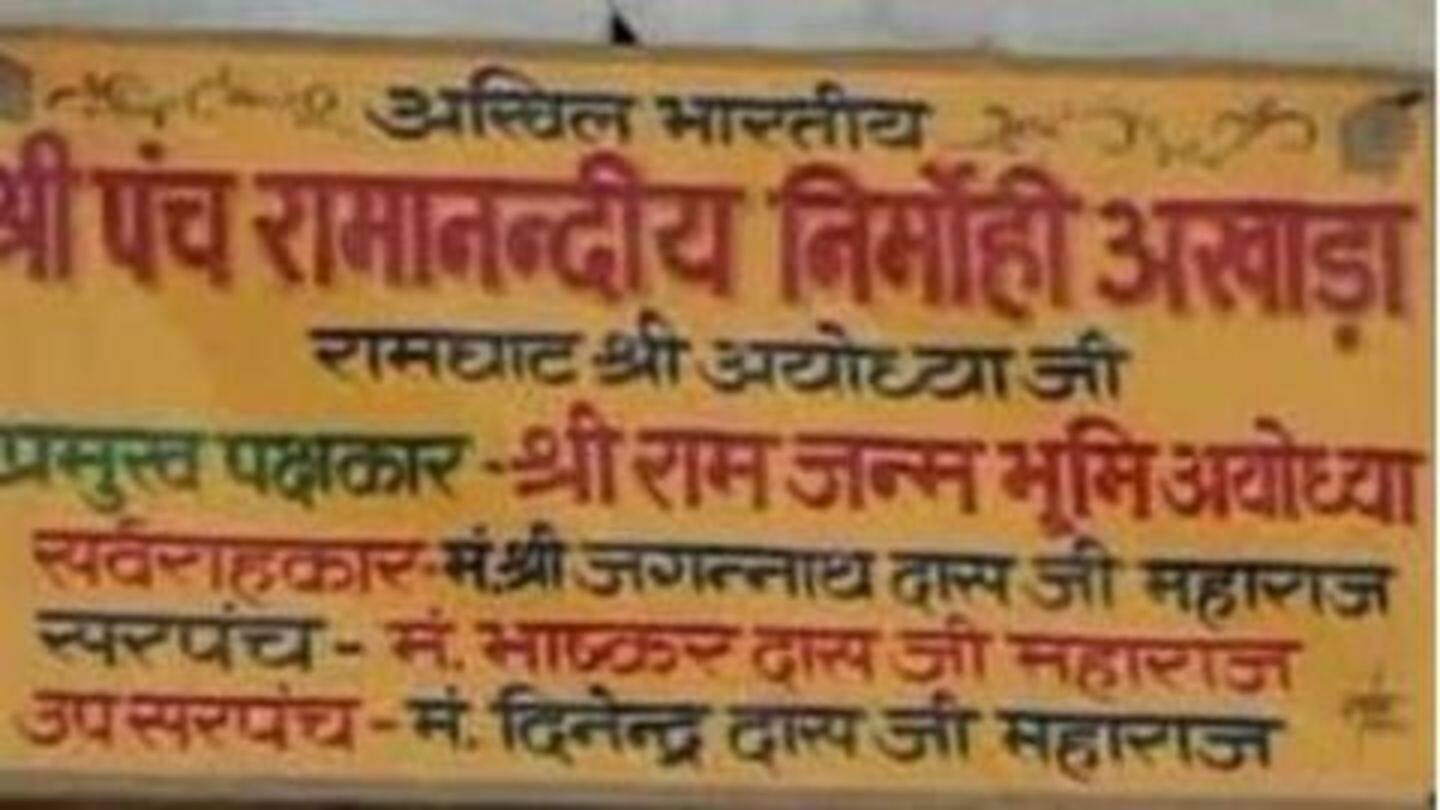 In court, senior advocate Sushil Kumar Jain, representing Nirmohi Akhada, said their suit pertained to belongings, possession and management rights. The place known as Ram Janmsthaan also belonged to the Akhada, Jain argued. He reminded in 1961 the Waqf board filed a suit, only for the inner courtyard. He said no Muslims even attempted to enter after 1934 while Hindus were allowed to worship.
It is an issue of emotions for us: Nirmohi Akhada
Interestingly, when Jain said he might skip some pleadings, Justice Nazeer replied, "You are arguing the first appeal Sir". Jain said he didn't want to waste court's time, but CJI Gogoi noted that he should read everything that is relevant. "We have been fighting for this for so long because it is an issue of emotions for us," Nirmohi Akhada submitted in court.