#LandmarkJudgement: Supreme Court rules homosexuality is no more a crime
#LandmarkJudgement: Supreme Court rules homosexuality is no more a crime
Edited by
Shikha Chaudhry
Sep 06, 2018, 12:27 pm
3 min read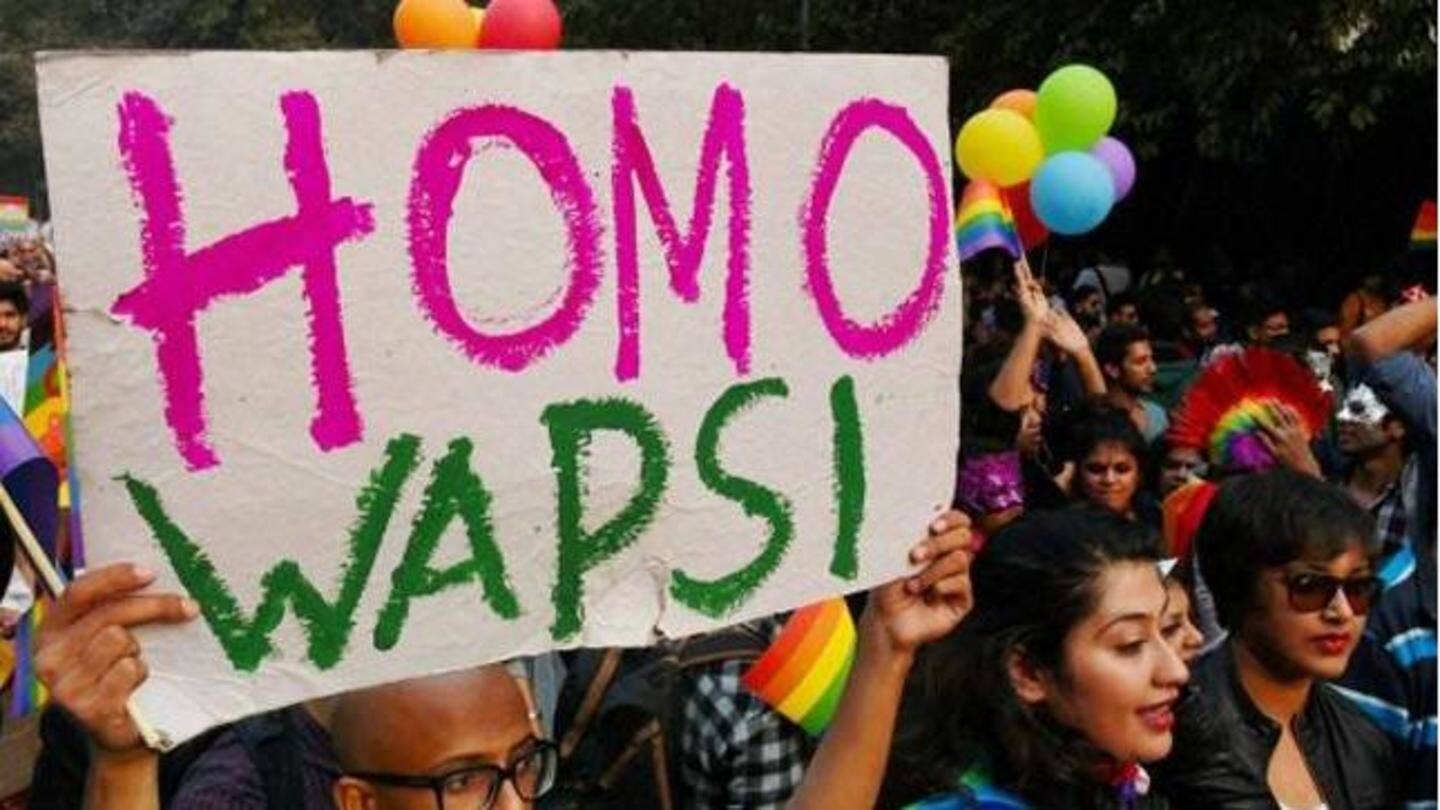 In a landmark judgement, the constitutional bench of the Supreme Court on Thursday scrapped IPC Section 377 which made gay sex 'unnatural'. The bench headed by CJI Dipak Misra, comprised Justices Fali Nariman, Khanwilkar, D Y Chandrachud and Indu Malhotra. In a 5-0 decision, the SC unanimously read down Section 377. Back in July, the hearing had lasted for four days. Here are more details.
CJI says the identity of the individual is very important
Pronouncing the historic judgement, CJI Misra said the identity of an individual is very important and LGBT community enjoys the same fundamental rights. The CJI spoke about maintaining the heterogeneous fabric of the society and noted constitutional morality can't be equated with popular sentiment. "We have to fester tolerance and peaceful coexistence, we have to respect them who they are and not ask them to be who they aren't," said Misra.
Discriminating on basis of sexual orientation violates freedom of expression
The bench also said discriminating on the basis of sexual orientation violated the freedom of expression. The apex court added view in Suresh Kaushik case that reversed the Delhi HC order decriminalizing is "Constitutionally impermissible". "Primary objective of having a Constitutional society is to transform the society progressively; Constitutional provisions should not be interpreted in the literal sense," the bench said.
Backstory: What is the controversial Section 377 of IPC
Section 377, introduced during colonial rule in 1861, criminalizes any sexual activity "against the order of nature", including anal sex, oral sex, penile penetration of "artificial orifices" and "penile-non-vaginal sexual acts". If convicted, a person can be imprisoned for life or for a term up to ten years, and a fine. Over the years, demands to scrap the draconian law has grown louder.
For years, LGBTQ community has been fighting for rights
In 2001, a writ petition was filed in the Delhi HC against Section 377, which was dismissed. Three years later, in 2004, the apex court said the Section needed reconsideration and referred matter back to the HC. In 2009, the HC struck down the clause, but SC overturned the verdict in 2013. Two years ago, in 2016, a fresh petition was filed in SC.
The privacy issue led to resurrection of Section 377 debate
On August 24, 2017, the SC deemed privacy a fundamental right, linking it to Articles 14, 19 and 21. This brought new perspective to the Section 377 debate as the privacy judgement extended to sexuality. Notably, the petition filed by dancer N.S. Johar, journalist Sunil Mehra, chef Ritu Dalmia, hotelier Aman Nath and business executive Ayesha Kapur, ensured this time was different from past.