Aarushi double murder: CBI to move SC against Talwars' acquittal
Aarushi double murder: CBI to move SC against Talwars' acquittal
Dec 23, 2017, 10:09 am
2 min read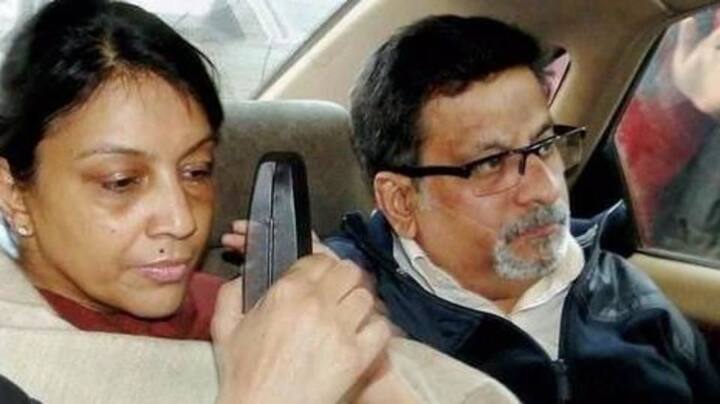 Troubles aren't over yet for Rajesh and Nupur Talwar, who were recently acquitted after having spent four years in prison for their daughter Aarushi's murder. CBI has said it will challenge the Allahabad HC's acquittal of the couple in the SC "before the end of this month". Ironically, it was the CBI which was left red-faced over their lacking investigation in the case.
Aarushi's body found in room, Hemraj's on the terrace
On May 16, 2008, 13-year-old Aarushi was found dead in her room. Initially, the family help Hemraj was suspected, but his body too was found the next day. During the investigation, several names cropped up: the Talwars' former help, Rajesh's compounder, and helps of neighbors. The CBI finally accused Rajesh and Nupur Talwar. In November'13, they were sentenced to life by a CBI court.
Talwars walk out after four years in prison
In prison, the dentist couple served thousands of inmates and staff needing medical care. They also helped revive the "near-defunct" dental department at the prison hospital. But when they were released on October 6, 2017, four days after being acquitted of the double murder, they refused to take their earnings of Rs. 50,000. They said they would keep visiting to attend to patients.
A case built on highly questionable circumstantial evidence
The case was a prime example of lack of evidence. Apparently, CBI conducted "scientific" tests with Shalimar paint as blood; medical opinions were taken from lab sweepers; and questionable claims were made after the autopsies. The judge had reportedly started writing the verdict weeks before arguments even began. As HT writes, "Nobody knows (who killed Aarushi). Except the CBI, which doesn't have evidence."
Just a week ago, Hemraj's wife moved the SC too
Coincidentally, the CBI's statement regarding challenging the Talwars' acquittal comes a week after Khumkala, Hemraj's wife, approached the SC in the matter too. Khumkala, who believes Rajesh is involved but isn't sure about Nupur, said she was "saddened" by their acquittal, but not surprised. "The focus has always been the death of Aarushi. No one talks about justice (for) my husband."