Telangana: 40 pilgrims feared dead as bus falls into gorge
Telangana: 40 pilgrims feared dead as bus falls into gorge
Sep 11, 2018, 02:40 pm
1 min read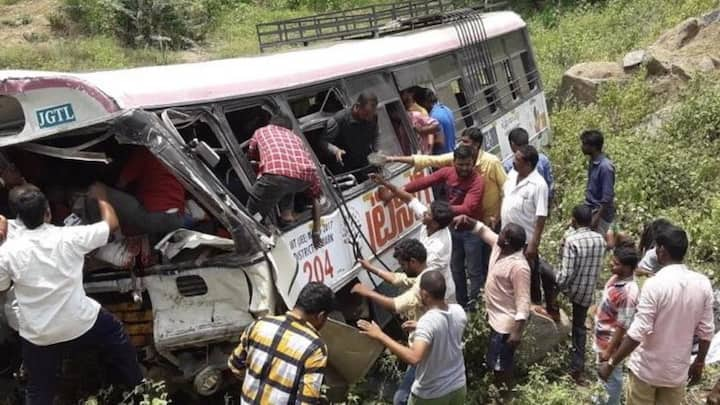 At least 15 passengers died and 25 others were critically injured after a state-owned Road Transport Corporation bus fell into a valley in Telangana's Jagtial district on Tuesday, officials said. The bus returning from Kondagattu to Jagtial skidded off the ghat road near Shanivarapet village and fell into the valley resulting in the accident. Notably, over 50 passengers were traveling in the bus.
Injured have been shifted to different hospitals: District Collector
"The incident happened between 11:45 am and noon. At least 15 persons have died in the mishap. Over 25 others were injured and they have been shifted to different hospitals," Jagtial District Collector, A Sharat, who is supervising the relief and rescue work, said.
Here's the video of the dreadful accident