Terrorists being trained for attack via sea, says Navy Chief
Terrorists being trained for attack via sea, says Navy Chief
Mar 05, 2019, 03:22 pm
2 min read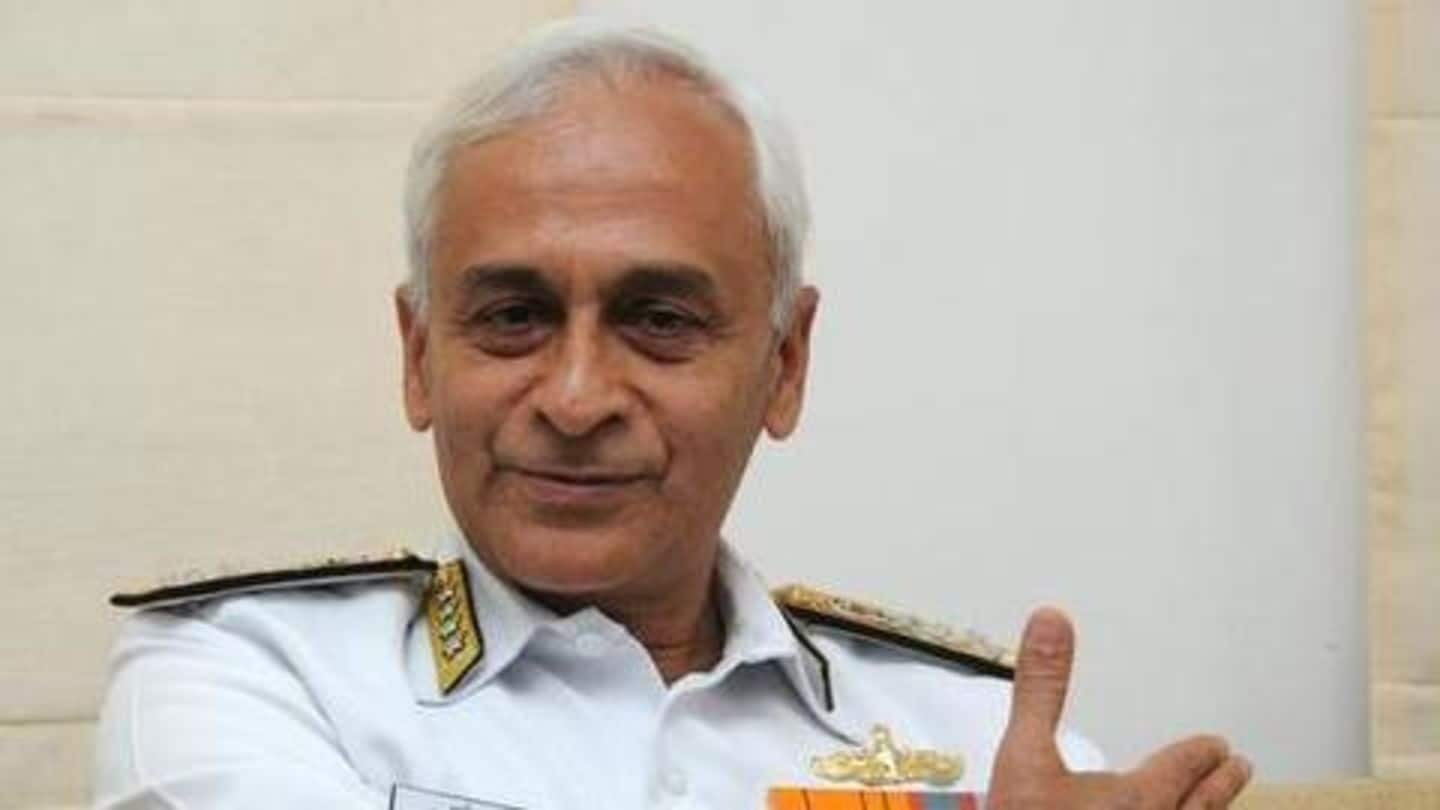 During a press interaction on Tuesday, Navy Chief Admiral Sunil Lanba said they have reports that terrorists are being trained to carry out an operation via sea. In an apparent reference to Pakistan, Lanba said India was being subject to state-sponsored terrorism. Referring to Pulwama attack of February 14, Lanba said the violence was "abetted by a state which seeks to destabilize India".
Terrorists followed sea route for 26/11 attack
The last time India faced an attack via the sea route was in 2008. Several Lashkar-e-Taiba operatives entered Mumbai through the Arabian Sea and attacked the cosmopolitan city on November 26. In the gruesome attack, nearly 166 people, including foreign nationals, were killed. Speaking on terrorism, Lanba said the Indo-Pacific region has witnessed different forms of terrorism in recent years.
"We also have reports of terrorists being trained to carry out attacks with varying modus operandi including through the medium of the sea. Global nature which terrorism has acquired in recent times has further enhanced the scope of this threat," he said.
Lanba assured the Navy was working continuously to thwart such attempts. "We have all witnessed the horrific scale of extremists attack on the Indian state of Jammu and Kashmir, just 3 weeks ago," Lanba said hinting that forces are on their toes. During the joint press briefing of services last week, Rear Admiral Dalbir Singh Gujral had also stated Navy was ready for any misadventure by Pakistan.
Earlier, IAF chief confirmed strikes were successful
Lanba's comments come at a time when India and Pakistan are witnessing the worst escalation in decades. On Monday, IAF Chief BS Dhanoa spoke about the airstrikes carried out in Balakot and confirmed the operation was successful. He asked why Pakistani Prime Minister Imran Khan responded if Indian jets just hit a few trees in a jungle.