#HealthBytes: 5 amazing health benefits of green tea
#HealthBytes: 5 amazing health benefits of green tea
Jul 20, 2018, 11:10 pm
3 min read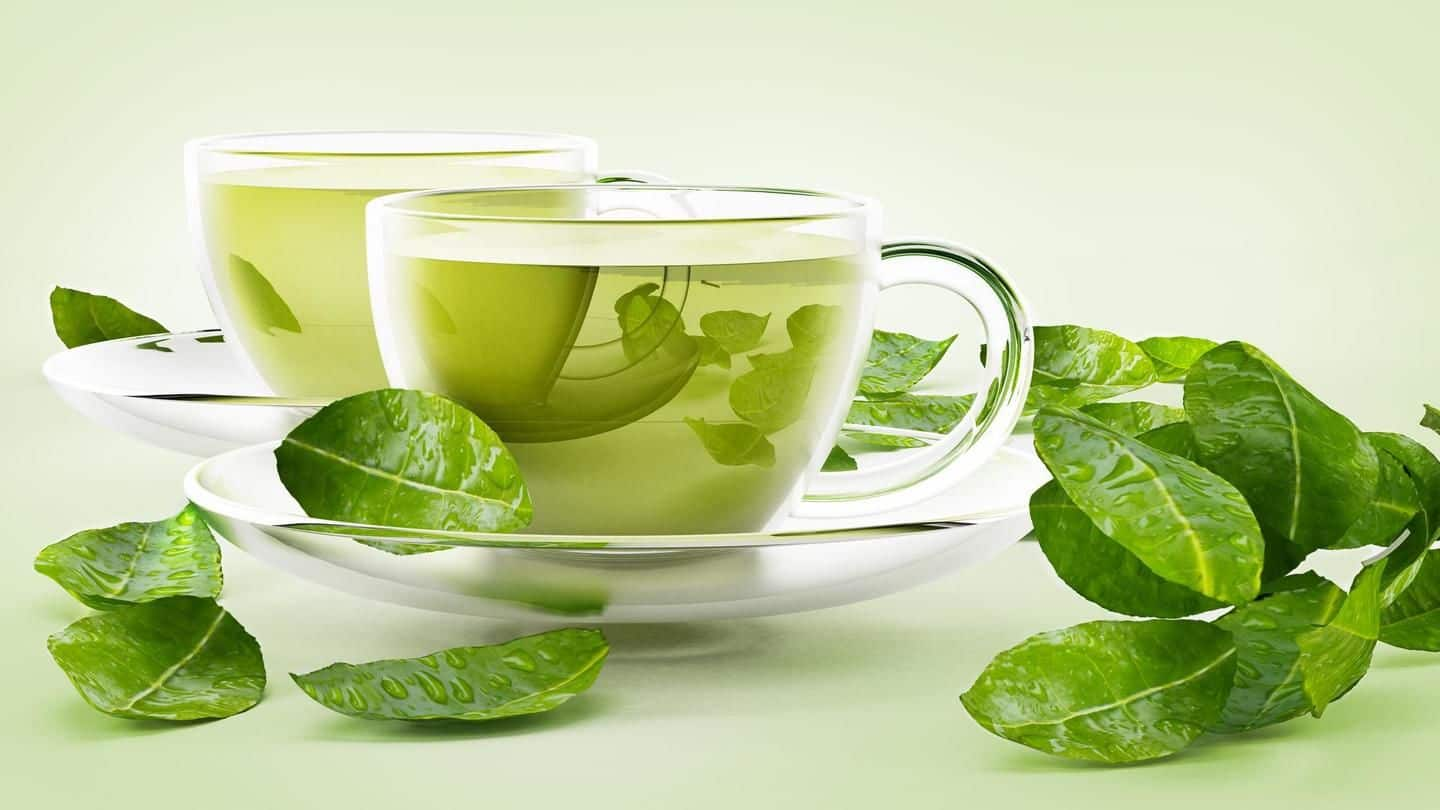 Native to China and India, green tea has gradually become a global phenomenon with its huge list of miraculous health benefits. One of the healthiest drinks you'll ever come across, green tea is a storehouse of nutrients and antioxidants. There is an exhaustive number of health benefits that green tea offers, and here we list some of the top ones.
By enhancing metabolism, green tea helps burn fat
The antioxidants present in green tea boost metabolism in the body, thereby augmenting the process of fat burning. And there's more to it - studies have also shown that green tea helps in increasing the overall metabolic rate of your body, implying you can burn relatively more amounts of fat round the clock.
For a healthy heart, put your trust into green tea
Studies have shown, that by lowering bad cholesterol levels in the body, green tea helps in improving our heart health. One of the biggest causes of cardiovascular diseases is Atherosclerosis, and green tea is known to help prevent the same. To demonstrate, a Harvard Medical School study showed that green-tea drinkers were at a 31% lower risk of developing cardiovascular ailments.
Surprisingly, green tea is good for your skin-health as well
One surprising health benefit of green tea is its ability to fight inflammatory skin diseases and problems. Research indicates that inflammatory skin problems - characterized by patches of dry, red, flaky skin caused by inflammation and over-production of skin cells - are reduced as a result of green tea consumption, as it slows down the growth of skin cells, and regulates the life-cycles of cells.
Green tea intake also helps improve brain function
Green tea contains a balanced amount of caffeine in it, thus providing the benefits of caffeine without the negative effects of over-consumption. Further, the amino acid L-theanine helps forego the blood-brain barrier, and thus enhances brain function. Studies have also suggested a reduction in the symptoms of mental health issues like Alzheimer's, Parkinsons', and also age-related dementia.
Green tea also promises better digestion to its drinkers
The antioxidants present in green tea are also known to improve your digestion system. Additionally, the catechins present in greet tea slow-down digestive enzyme functioning, thereby ensuring that not all calories ingested aren't absorbed by the intestines. This helps in weight-loss too. Also, the EGCG in green tea is known to correct colitis symptoms, which is an inflammatory disease that upsets your digestion.