Maharashtra doctor ditches white-coat, stethoscope for robes, becomes Jain monk
Maharashtra doctor ditches white-coat, stethoscope for robes, becomes Jain monk
Written by
Pallabi C Samal
Jul 20, 2018, 10:50 pm
2 min read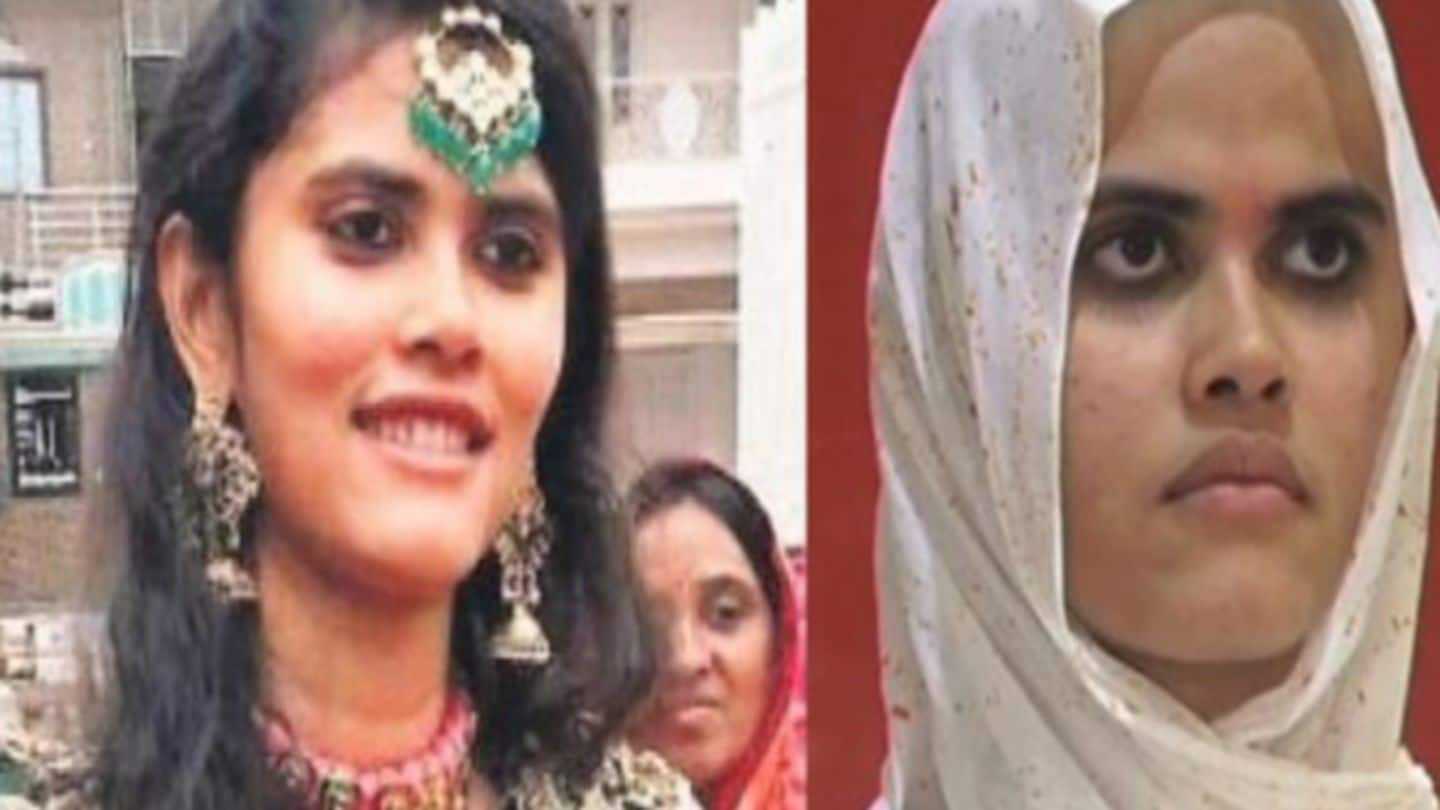 A topper throughout school life, a gold-medalist medical science student and a practising doctor for three years belonging to a millionaire family: everything was set for this 28-year-old till Wednesday. On that day, she renounced all worldly temptations and embraced Jainism. Although initially her family wasn't onboard, later they obliged seeing her conviction. Meet Heena Hingad, who now will be known as Visharad Mataji.
Heena was attracted to spiritualism since she was 17
Eldest of six daughters of Hingad family, which deals with synthetic yarn in Malegaon (Maharashtra), Heena was attracted to spiritualism since she was 17. She had also approached Acharya Yashoverma Surishwar, a monk from Labdhisurishwar sect to discuss her decision. He had said then that getting family's approval was a priority. At that time, her parents, Ashok and Dhanvati, weren't supportive of her decision.
It took her 12 years to convince her family
They asked her to complete her education first. She did and graduated with MBBS from Ahmednagar University as a gold-medalist, as was Ashok's dream. It took her 12 years to convince her family, but she finally did, and her deeksha ceremony was attended by her mother, five sisters and relatives. Notably, she is the first among her immediate kin to walk the uncommon path.
"She embraced Jainism due to dedication, meditation in her last-life"
For becoming a monk, one has to undergo a 48-day mandatory meditation in Palitana, Gujarat, which Heena has already done. Acharya Vijay, who attended her ceremony, said she embraced Jainism due to "her dedication and meditation in her last life." Her maternal uncle, Neeraj Khicha, said he feels pride that Heena was strong enough to forgo all worldly bonds, despite having a promising career.
Heena shunned technology, led a simple life
"She had scored 94% in SSC and 86% in junior college. After graduating from Vikhe Patil Medical College (Loni), she was practising in Malegaon, Dahanu and Mumbai," he said, adding "but her true calling wasn't medicine, but spirituality." Meanwhile her sister Mokshda shared, "She led a simple life, had refused to marry and had shunned technology, which convinced my grandfather, who batted for her."