Section 144 imposed in Kota over 'The Kashmir Files' screening
Section 144 imposed in Kota over 'The Kashmir Files' screening
Written by
Shreya Mukherjee
Mar 22, 2022, 12:47 pm
2 min read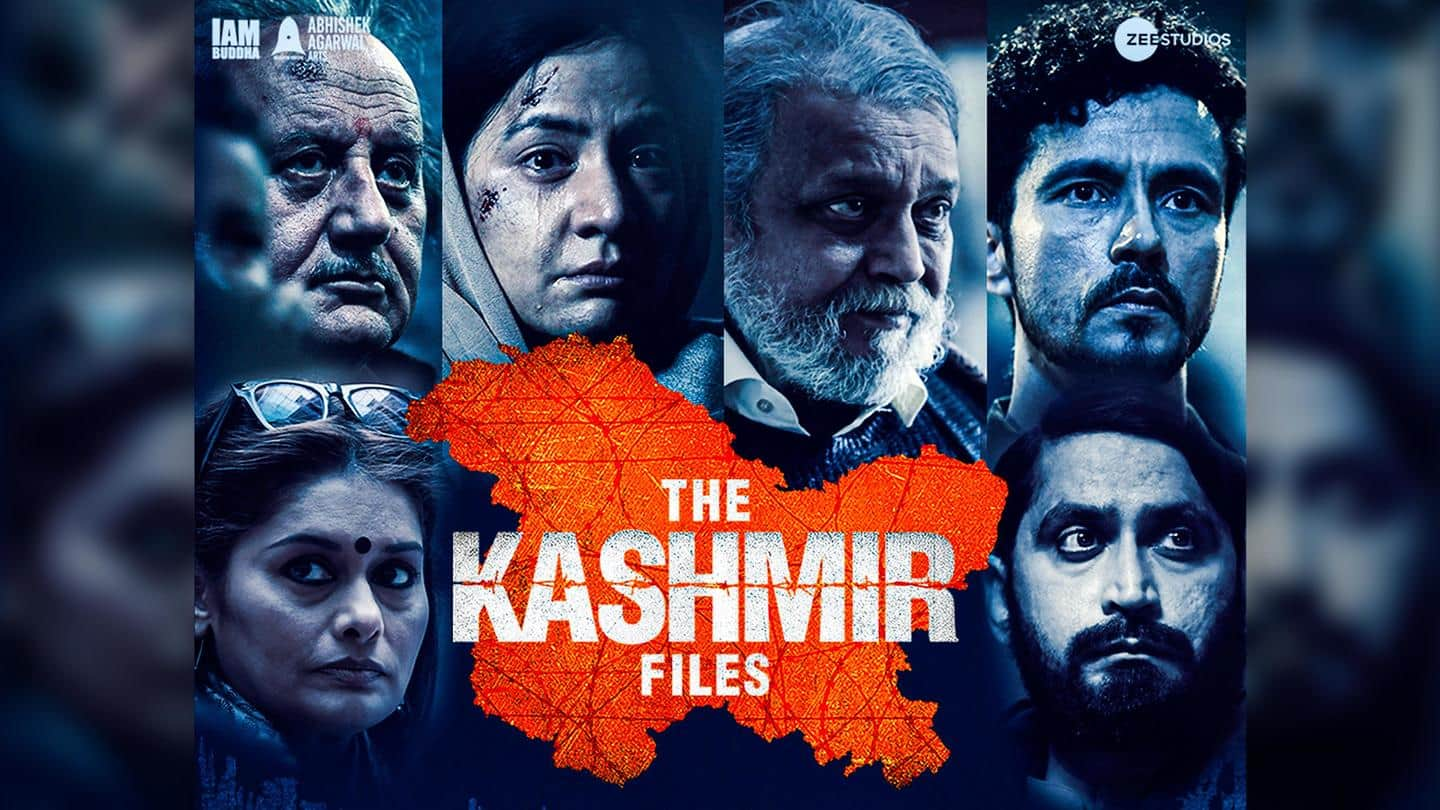 Authorities in Rajasthan's Kota district have enforced Section 144 of the CrPC to maintain law and order in view of the screening of the Bollywood film, The Kashmir Files, as well as upcoming religious festivals. As per the order issued by the District Collector and District Magistrate of Kota, Section 144 will be imposed from Tuesday (March 22) to April 21. Here's more.
Why does this story matter?
Ever since its release, The Kashmir Files—set around Kashmiri Pandits' exodus from the Valley—has received wide public and political support.
But several Opposition parties and a section of individuals have accused the film of creating a communal divide among the people of the country.
Last week, Rajasthan Chief Minister Ashok Gehlot said "commenting on the past" can "increase the divide between Hindus and Muslims."
Know more about the announcement
"In view of the upcoming religious festivals, the film The Kashmir Files currently being screened in cinemas and the youth taking bath in the Chambal river, its canals and their distributaries, Section 144 of the penal procedure is being imposed in Kota district (sic)," read the official order. Upcoming festivals include Chetichand, Mahaveer Jayanti, Good Friday, Baisakhi, and Juma-tul-vida.
What exactly is prohibited as per the orders?
As per the orders, four or more people won't be allowed to gather at any place in the district. Further, no meetings, demonstrations, or processions are allowed. However, government events, recruitment processes, police departments, and COVID-19 vaccination centers have been exempted from this.
Read the official order here
Rajasthan | Section 144 will be imposed in Kota from tomorrow, March 22, till April 21, in view of maintaining law order with the screening of 'The Kashmir Files': Kota District Collector District Magistrate pic.twitter.com/iSJXC1ud8B

— ANI (@ANI) March 21, 2022
Was curfew announced to stop BJP Mahila Morcha's scheduled march?
Noting Kota is "highly vulnerable from the communal point of view," the order said, "dharnas, demonstrations, meetings, and processions due to the film" and any possible accident in the Chambal river may affect the public order. But not everyone is convinced with these reasons. BJP's Mahila Morcha—which was to take out the "Chandi March" on Tuesday—alleged the curfew was implemented to stop their march.
'The Kashmir Files' is an excuse,' said BJP party leader
The BJP Mahila Morcha's march in Kota was in response to Urban Development and Housing Minister Shanti Dhariwal's recent controversial statements. Dhariwal had said Rajasthan was in the first place when it came to rape cases. According to ex-BJP MLA Phralad Gunjal, the curfew was imposed to bully female BJP workers by using The Kashmir Files screening merely as an excuse, reported Times Now.