Members of this tribe pay liquor as fine for crimes
Members of this tribe pay liquor as fine for crimes
Written by
Garima Bora
(Sourced from PTI)
Aug 02, 2018, 05:18 pm
3 min read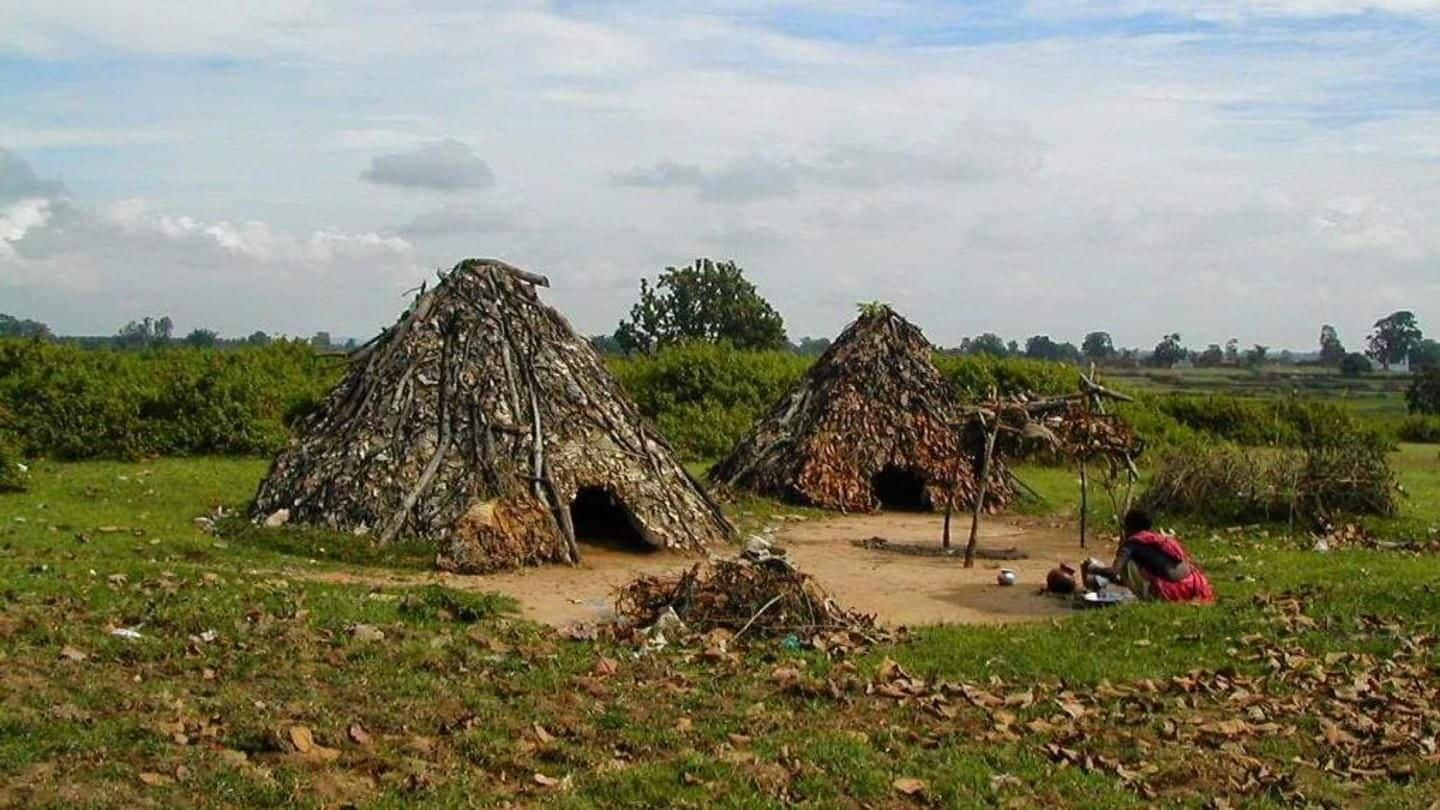 Last week, when Dalu Birhor engaged in a brawl with a neighbor, he was fined two bottles of Hariya (a locally-brewed liquor). A month ago, Rakha Birhor (18), too, had to give two hens and three Hariya bottles for stealing goods from a villager. Sounds weird? Welcome to Jharkhand's Chalkari village, where members of Birhor tribe pay country-made liquor as fine for any crime.
Tribe members don't approach govt administration for their issues
The tribe members in Chalkari follow rules and regulations set by their ancestors, said Topchachi (in Jharkhand's Dhanbad district) Block Development Officer, Vijay Kumar. "The members of the Birhor community usually do not approach the district administration or courts for their fracas. They solve it among themselves. Interestingly, no one challenges or defies the verdict of the community court," he said.
Rules and norms have helped maintain peace, stability in village
Raka Birhor, an elderly tribe member, said the rules of the community have helped them maintain peace and stability over the years. The quantum of punishment depends on the nature of the crime, he said "If a person is held guilty for a brawl, he would be fined of two Hariya bottles. For serious crimes, it could go up to 10 bottles," he added.
No need for police in our village: Community member
Majhi Haram, the present community chief, stores the liquor bottles that are paid as fine for use at community feasts, according to Sukar Birhor, who along with the tribe head and three other members, settles community disputes. "There is no need for police in our village. In the past 65 years, I have not seen any police officer entering our village," he asserted.
Rows between women also solved by community
Shivpujan Baraliya, the officer-in-charge of Topchachi police station, corroborated Sukhar Birhor's claims. "I have been posted in Chalkari for the past 1.5yrs. No complaint has been registered by or against any member of the Birhor community in this period," he said. According to SK Mandal, a primary school teacher at Chalkhari, even tiffs between women are sorted by the elderly members of the community.
Villagers have access to facilities like schools, hospitals
Currently, there are around 70 families at Chalkari village in Topchachi police station area. The villagers there have access to a school and hospital among other facilities.
Tribe had banned wildlife hunting before Wildlife Protection Act came
Sukar Birhor said the community had banned hunting of wild-animals a century ago. "The central government passed the Wildlife Protection Act only in 1972, but the Birhor community of Chalkari had imposed a ban on wildlife killing ages ago. For killing a jackal or a jungle-cat, a fine of two Hariya bottles is imposed, for a leopard, it is usually 10 bottles," he explained.
Hariya, a symbol of prestige for the Birhor tribe
Hariya is prepared at tribal homes with rice, water, and jungle herbs. "It is a symbol of prestige for the tribal community," said Ramesh Tudu, Dhanbad district president of Jharkhand Mukti Morcha. "Almost every family in the tribe prepares Hariya at home. They serve it to guests in pots. They do not sell the liquor as they prepare it in small quantities," Tudu added.