#PornBan: Users access blocked websites through simple back-door tricks
#PornBan: Users access blocked websites through simple back-door tricks
Jan 09, 2019, 08:28 pm
2 min read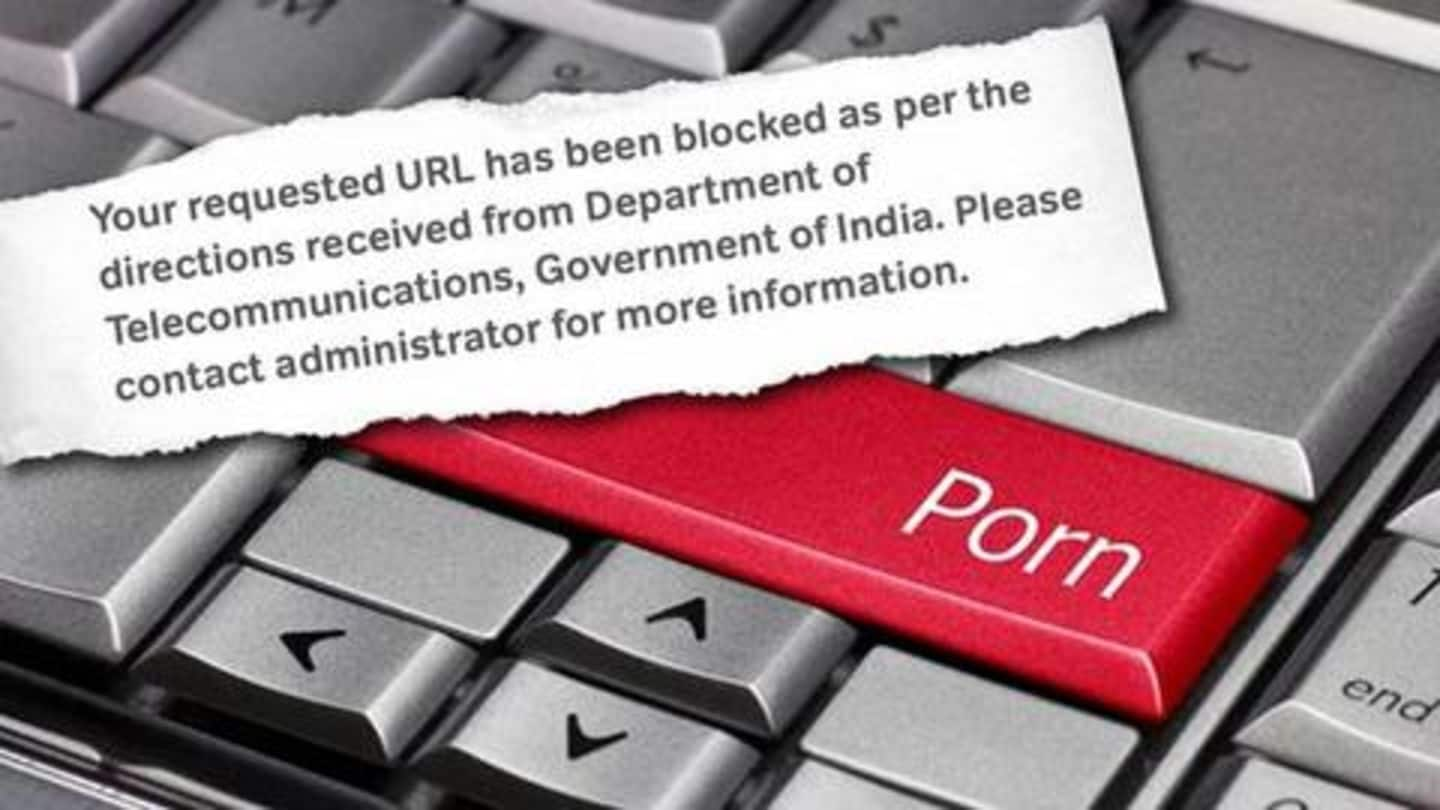 In the past six months, the Department of Telecom has issued notification to block numerous websites. As a result, many adult content websites and file hosts have been blocked. However, with loose decision-making behind the move, and even shoddier technical implementation, the ban is rather theoretical in nature, as users are easily accessing these websites through simple back-door tricks. Here's more on this.
What is the mechanism for blocking websites
In India, websites are technically blocked by the Internet Service Providers (ISPs) like BSNL, Airtel, Jio etc., using a master-list as issued by the Government's Telecom Department. The website address being accessed by a user is then matched against this master-list, and if it is found in the list, it is blocked. ISPs usually find out websites accessed by a user through DNS servers.
But, blocking system in India is quite easy to bypass
DNS servers are what connect a website's name with a specific IP address. In case your ISP finds out that you're trying to access one of the blocked websites, it blocks the same. However, this form of website-blocking is practically quite easy to bypass.
Back-door tricks through which users access blocked websites
Such websites that support HTTPS address format can be easily accessed (even if blocked) by using HTTPS instead of HTTP or WWW in the address. This method hides the name of the website by encrypting the website address. Users also access blocked websites by using Google or Cloudflare DNS servers, instead of those employed by Internet Service Providers.
A few more bypass tricks in use
Many people also switch to browsers like Opera that have inbuilt VPN, and can be changed easily. Blocked websites can also be accessed by using paid VPN services like ExpressVPN or SurfVPN. Other techniques include using TOR browsers, as these have become quite common nowadays, or using mirror websites for blocked addresses.
For successful implementation, firm steps must be taken
To begin with, watching porn in India is not illegal. So, if the government successfully wants to ban porn-watching, it would first have to make legal amendments, and then opt for real-impact technical methods like blocking an entire range of IP-addresses/domains/sub-domains.