India's fastest train stranded without AC, lights for an hour
India's fastest train stranded without AC, lights for an hour
Oct 14, 2019, 10:41 am
2 min read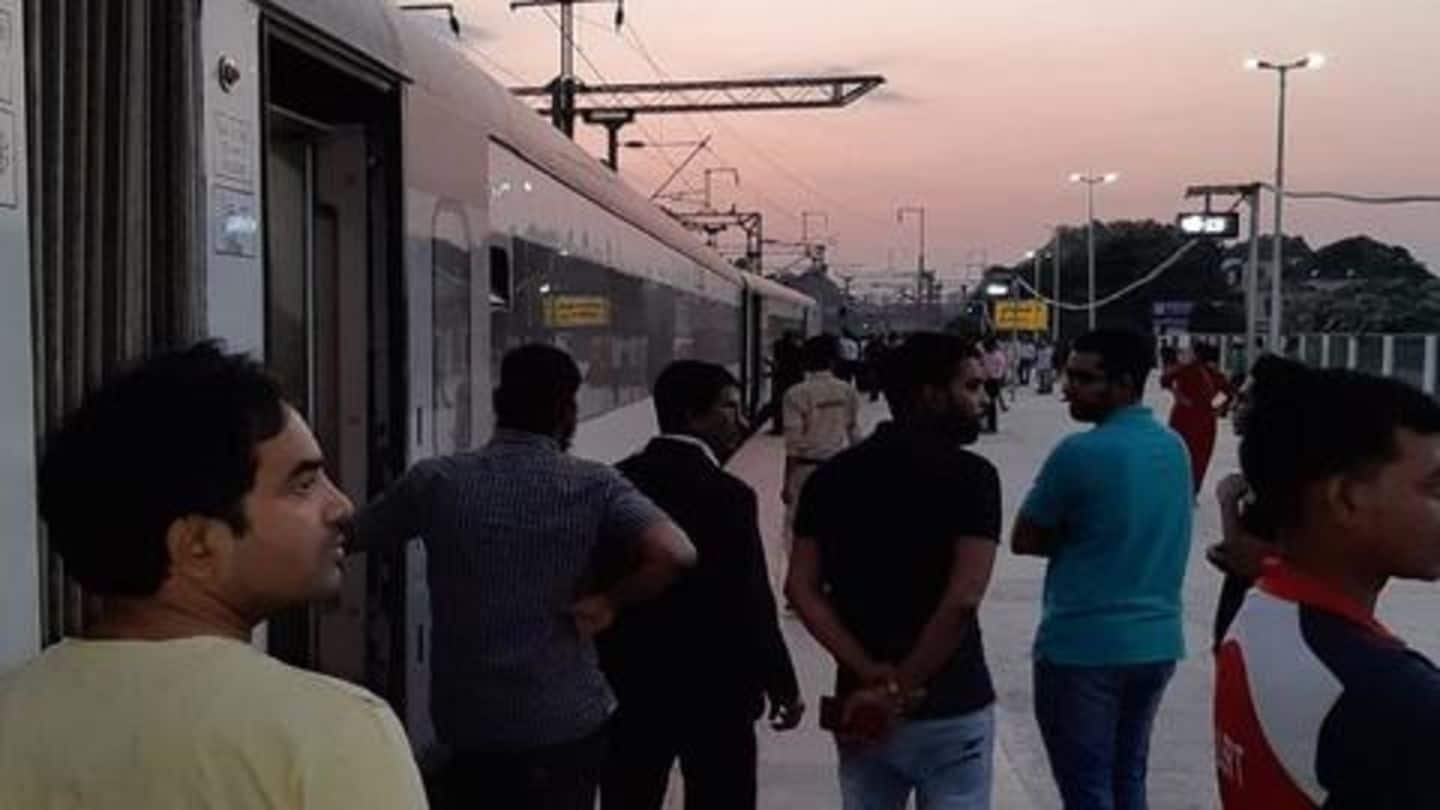 The passengers on-board the Vande Bharat Express, one of the most premium trains of India, must have been wanting a comfortable journey. Instead, on Sunday they suffered for an hour without AC, lights, or even a fan, after the locomotive developed a technical snag. The Delhi-bound train remained stationed in Allahabad prompting passengers to tweet about their ordeal. Here's what went down.
Before it reached Allahabad, Train 18's ACs stopped working
The train, popularly known as Train 18, reached Allahabad station at 4:50 pm. Ten minutes before it reached there, ACs stopped working. Apparently, the auxiliary converter developed a snag, stopping them. As it turns out, the staff on-board the train had alerted those at the station about the fault. Despite this, the officials took more than an hour to fix the problem.
The journey resumed after an hour
After the defect was recognized, the train left the station around 6 pm. During the entire episode, when the train remained stuck at Platform Number 6, senior officials of Railways were present there. These included the additional divisional railway manager of Allahabad, senior divisional mechanical engineer, senior divisional electrical engineer, and station director. Meanwhile, passengers took to Twitter to complain about it.
Naturally, passengers asked Piyush Goyal to do something about it
Some passengers posted tweets tagging Railway Minister Piyush Goyal. A passenger tweeted: Travelling in #VandeBharatExpress ac started dripping again. Nice design, coaches and staff. However, need to develop capability to maintain these assets @PiyushGoyal before we decide to go back where we started. @AEHarshada (sic) Another one mentioned that the train was supposed to stop for only two minutes, but that time exceeded.
Here's a clip of the incident
Earlier, stones were pelted at the train
Notably, the ambitious train has been hit by a series of setbacks. In February, before it embarked on its first commercial run, stones were pelted at it. And during its first commercial trip, the semi-high speed train arrived in Varanasi almost one and a half hours late. The train suffered snags twice on this trip and fog also delayed its arrival.