Please take it: Mallya offers to repay 100% to banks
Please take it: Mallya offers to repay 100% to banks
Written by
Shiladitya Ray
Dec 05, 2018, 11:53 am
2 min read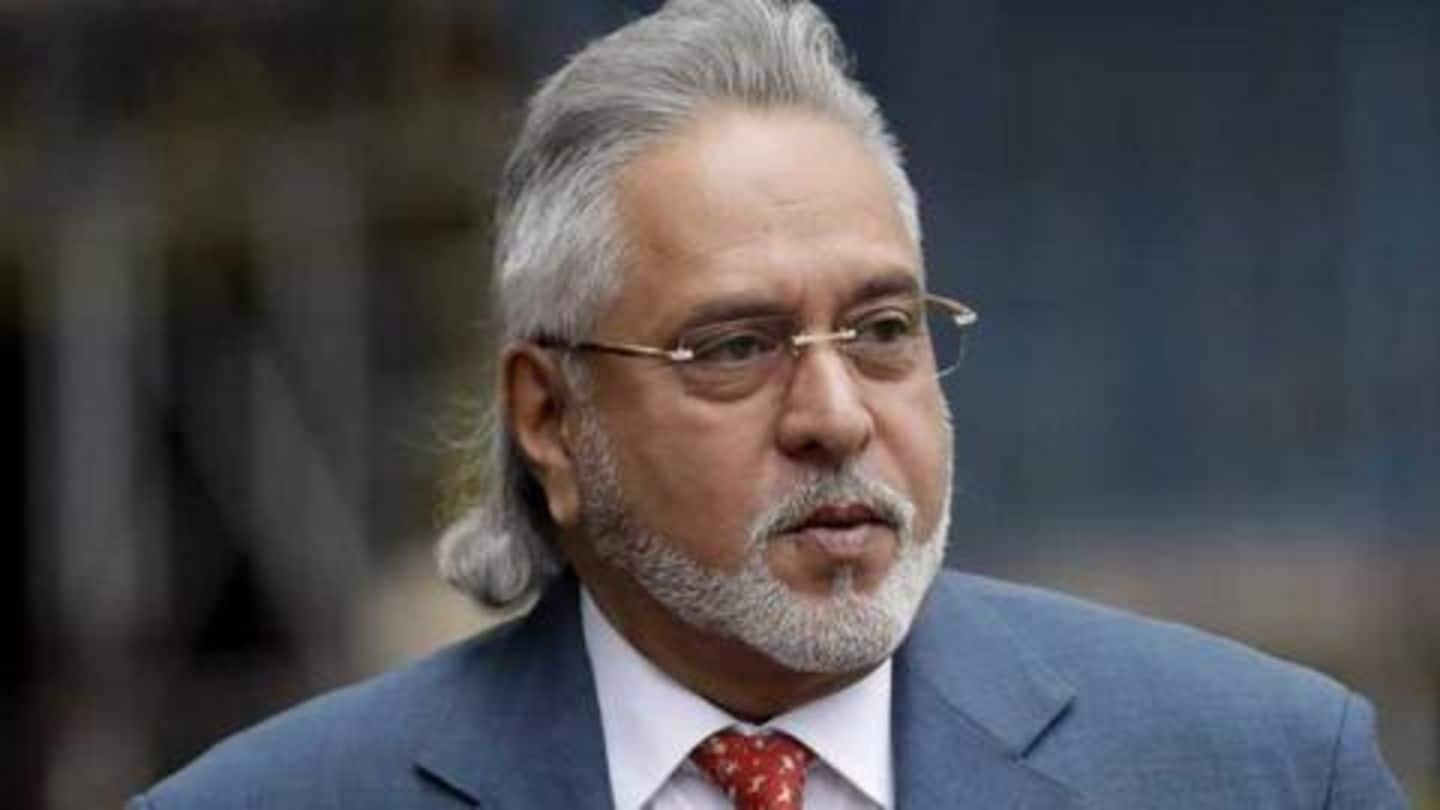 With five days remaining for a UK court's verdict on whether fugitive business tycoon Vijay Mallya can be extradited to India, Mallya seems to be rattled. In a series of tweets, the tycoon has said that he was willing to repay "100%" of the principal loan amounts to banks, and has implored banks to accept his repayment offer. Here are the details.
Mallya implores banks to accept his repayment offer
I see the quick media narrative about my extradition decision. That is separate and will take its own legal course. The most important point is public money and I am offering to pay 100% back. I humbly request the Banks and Government to take it. If payback refused, WHY ?

— Vijay Mallya (@TheVijayMallya) December 5, 2018
Despite his claims, Mallya does seem to be rattled
While Mallya has said that his offer has nothing to do with the case verdict, it does seem like he's rattled. The business tycoon's tweets came mere hours after AgustaWestland VVIP chopper deal middleman Christian Michel was extradited to India from Dubai. Michel's extradition marked India's first successful extradition since it initiated similar proceedings against economic offenders like Mallya, Nirav Modi, and Mehul Choksi.
Mallya questions why he doesn't get 'fair treatment'
Politicians and Media are constantly talking loudly about my being a defaulter who has run away with PSU Bank money. All this is false. Why don't I get fair treatment and the same loud noise about my comprehensive settlement offer before the Karnataka High Court. Sad.

— Vijay Mallya (@TheVijayMallya) December 5, 2018
What Mallya is saying now
Earlier this year, Mallya had written a letter to PM Modi, saying that he was trying to settle his dues with banks. Now, the fugitive liquor baron has said that he had used the loan money to keep his now-defunct carrier, Kingfisher Airlines, afloat amid rising jet fuel prices. He has also said that his liquor business contributed thousands of crores to state exchequers.
The situation Mallya currently finds himself in
Mallya had left India in March 2016, and has over Rs. 9,000cr in outstanding loans. The liquor baron had been living in the UK, and India, in February last year, had formally put in an extradition request. Mallya is currently out on bail on an extradition warrant executed by the Scotland Yard, and the verdict in the case, being heard at Westminster Magistrates' Court in London, is expected to come on December 10.