Important things you missed while obsessing over Salman Khan
Important things you missed while obsessing over Salman Khan
Apr 06, 2018, 05:22 pm
3 min read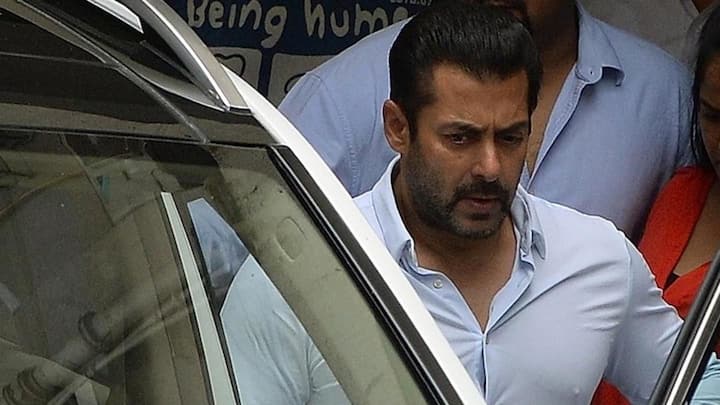 Ever since Salman Khan was convicted of hunting two blackbucks in 1998, everyone in India is talking about his past, present, and future. What the superstar ate in jail, how he slept, the debate over his innocence, etc. have taken over dinner table discussions. However, while you were obsessing over Khan, you might have missed these important news. Have a look!
Petrol, diesel prices witness steep hike, break previous records
The prices of petrol and diesel have witnessed an unprecedented hike in the past few days. As of April 5, petrol cost Rs. 73.98/litre, and diesel Rs. 64.85/litre, hitting an all-time high, in Delhi. In Mumbai, the cost of petrol and diesel was Rs. 76.69/litre, and Rs. 67.54/litre respectively. The prices of petrol and diesel were revised 15 times in the last 18 days.
Kathua rape case: Test reports confirm victim was held captive
In a horrific incident, an eight-year-old girl from the Bakherwal community was kept at a prayer hall in Kathua, near Jammu. After her abduction on January 10, she was held captive for days before her murdered body was found on January 17. She was also given sedatives. The rape by upper caste men was a conspiracy to force Bakherwal community out of the area.
RBI made no change in repo rate, as economists expected
The Reserve Bank Of India announced on Thursday that the repo rate will remain unchanged at 6% and inverse repo rate at 5.75%. Repo rate is the interest rate at which RBI lends money to small and commercial banks. This announcement by RBI was in alignment with what was predicted by economists. They hailed this policy as balanced.
India shines at Commonwealth games, clinches two gold medals
Within two days of commencement of 2018 Commonwealth Games in Australia, India won two gold medals. The first one was won by weightlifter Saikhom Mirabai Chanu in the women's 48 kg category and the second one by Sanjita Chanu in Women's 53 kg. Gururaja claimed the silver medal in the men's 56kg category and Deepak Lather settled for bronze in the men's 69kg category.
In Videocon-ICICI case, Kochhar's brother-in-law was questioned
ICICI refused an independent probe into allegations on CEO Chanda Kochhar. Kochhar was accused of nepotism and giving a loan of Rs. 3,250 crore to Videocon due to the brand's close connections with her husband. On Thursday, the CBI stopped Kochhar's brother-in-law Rajiv Kochhar at the immigration counter, as he was set to board a flight to Singapore and questioned him.