Kanakadurga, woman who entered #SabarimalaTemple, disowned, thrown out by family
Kanakadurga, woman who entered #SabarimalaTemple, disowned, thrown out by family
Written by
Ramya Patelkhana
Jan 22, 2019, 10:20 pm
3 min read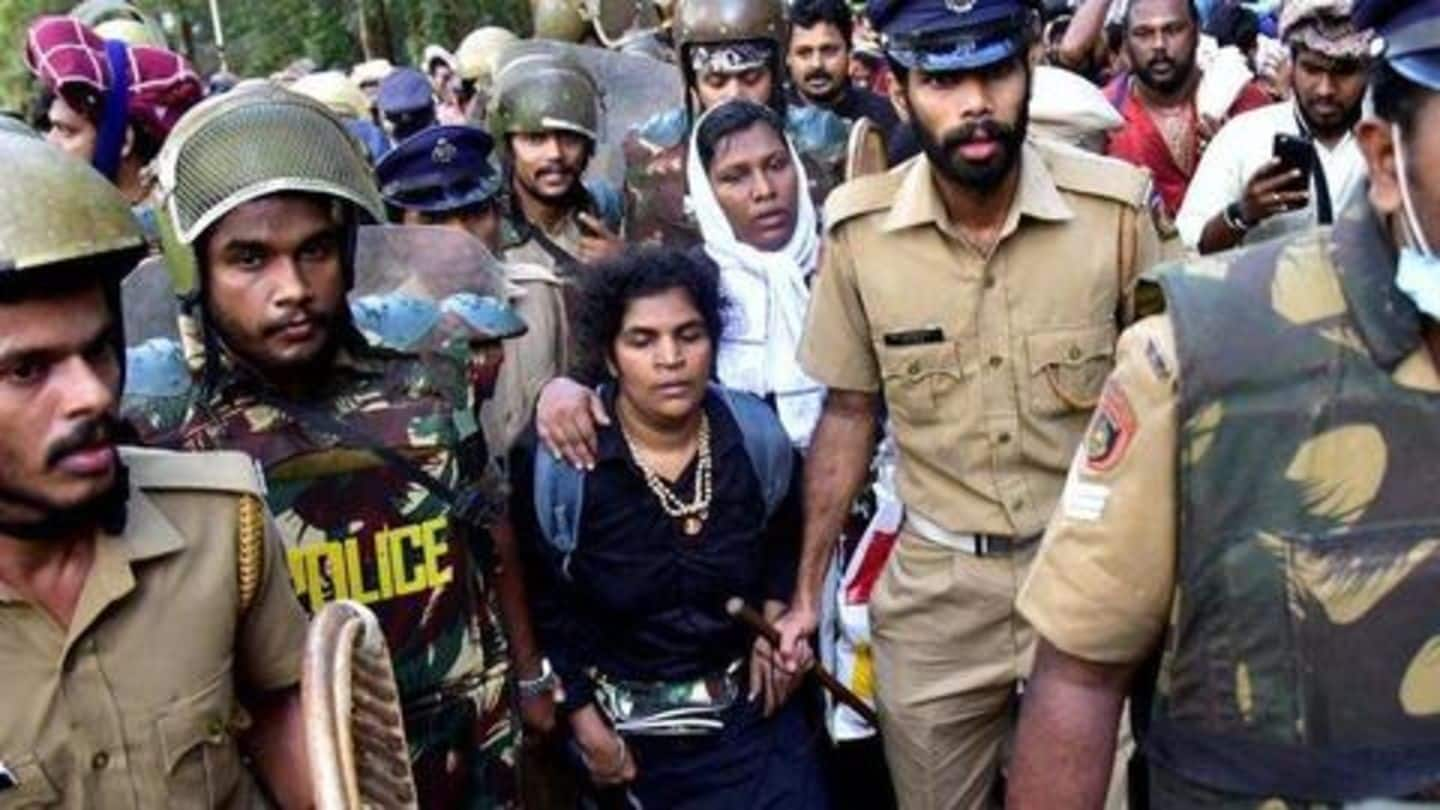 Kanakadurga, one of the first two women of menstrual age to enter Kerala's Sabarimala Ayyappa temple, was sent to a government-run shelter home after she was disowned and thrown out by her family. The 39-year-old along with 40-year-old Bindu Ammini first attempted to visit the shrine on 24 December but failed as devotees protested. However, they entered the temple on 2 January. Here's more.
Kanakadurga was today reportedly taken to Social Justice Department-run One Stop Center as her in-laws barred her from entering their house. The woman, a civil servant and a mother of two, had gone into hiding after entering the temple. However, when she returned home on 15 January, she was allegedly beaten up by her mother-in-law and had been undergoing treatment at a hospital.
Kanakadurga kept family in the dark about her plan
Meanwhile, Kanakadurga's mother-in-law was also reportedly admitted to a hospital in Malappuram district's Perinthalmanna after she complained of being manhandled by Kanakadurga. Her angered family members claimed that Kanakadurga did not disclose to them her plan to visit the Sabarimala Ayyappa temple. They said that she left home in Malappuram's Areekkode on 22 December, saying she had a meeting to attend in Thiruvananthapuram.
She has brought shame to the community: Kanakadurga's family
Kanakadurga's orthodox Nair family members said she has brought shame to the Hindu community by hurting Ayyappa devotees' sentiments. They said they'll not accept her without "atoning for her sin." Police and Malappuram district officials tried to convince her family but in vain. The family said they will take her back only after she tenders a public apology to the Hindu community and devotees.
Ammini Bindu on Kanakadurga being thrown out by family
Ammini Bindu said, "I was told her (Kanakadurga's) husband locked the house and shifted to a relative's place so as to avoid her. She is presently in a government-run home in Perninthalamanna. We will move the court against her relatives' move." "Some forces are pressuring her family but they won't succeed," she added. Unlike Kanakadurga, Ammini had the support of her husband and daughter.
Kanakadurga's brother is a member of RSS
At the Ayyappa devotees' conclave in Thiruvananthapuram on Sunday, Kanakadurga's brother Bharat Bhushan, a member of the Rashtriya Swayamsevak Sangh (RSS), said his family too had disowned her. After Kanakadurga and Ammini's entry into the temple, violent protests erupted across Kerala. The SC directed the Kerala government last week to provide round-the-clock protection to the two women, who approached the apex court seeking security.