MP: Chicken held in police station for attacking 5-year-old girl
MP: Chicken held in police station for attacking 5-year-old girl
Feb 04, 2019, 12:52 pm
2 min read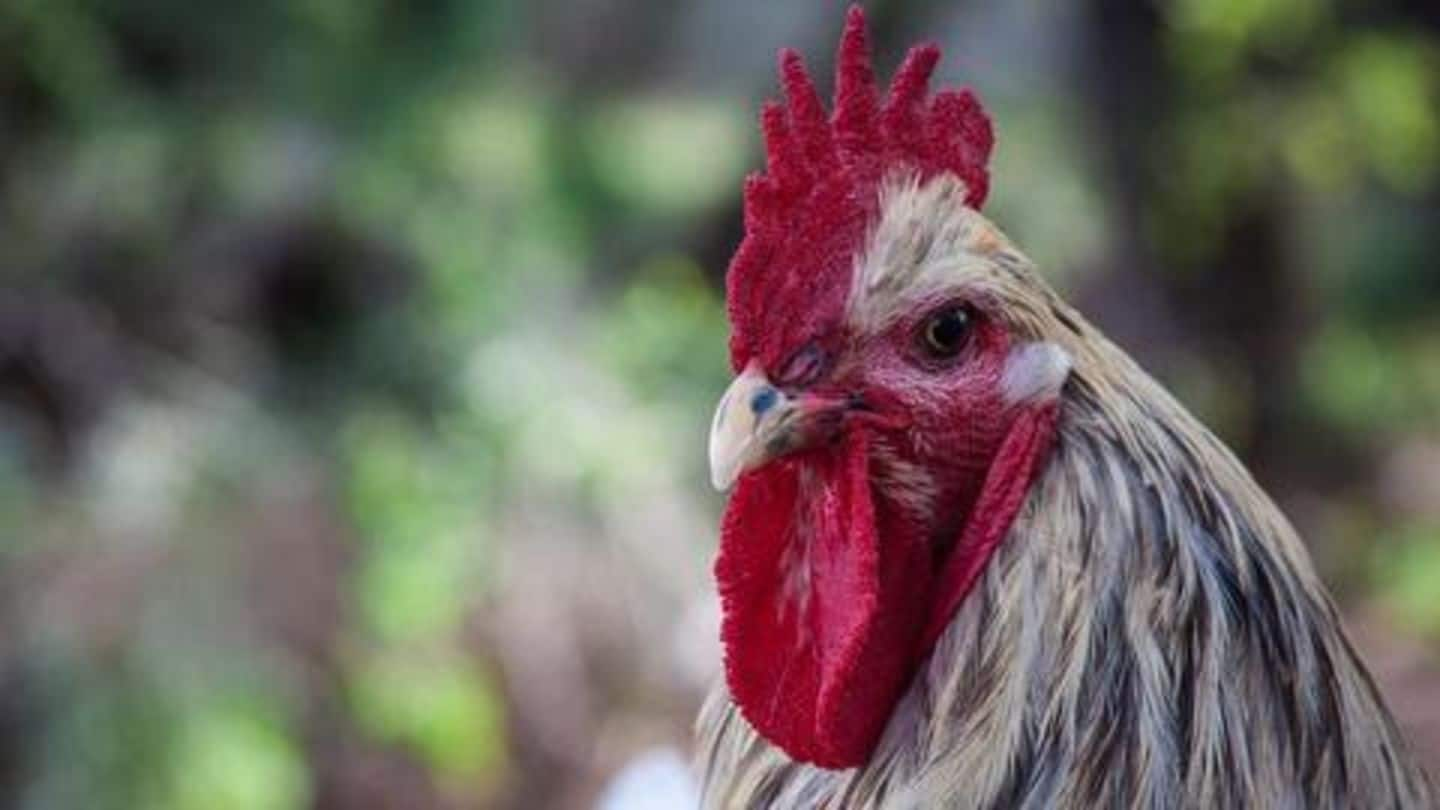 Many pet owners love and look after their pets like their own child and often get defensive over their mischief. Like this woman in Madhya Pradesh, who started sobbing when her neighbor filed a police complaint against her pet rooster recently. In the complaint, the neighbor stated that the rooster has been repeatedly attacking her young daughter for past five months. Here's what happened.
Rooster pecked girl's cheek four times, resulting in bleeding
Shivpuri-based Poonam Kushwaha lodged a complaint at the physical road police station against the male adult chicken for allegedly pecking the cheek of her five-year-old daughter, Radhika, multiple times. This was the fourth time that the rooster targeted Radhika and the peck apparently caused bleeding on the girl's cheek. "I don't want another scratch on my daughter, I won't tolerate anymore," Poonam said.
'Put me in jail but don't kill my rooster'
Thereafter, the rooster's owners, Pappu Jatav and his wife Laxmi were summoned to the police station. On a lighter note, a police officer said that the troublemaker (rooster) should be culled. Hearing this, Laxmi started sobbing and said, "Put me in jail if you want to, but please don't kill my rooster." The couple asserted that they reared the rooster as their son.
Couple is childless; had bought the rooster for Rs. 5
Notably, Jatav and his wife are childless and had bought the rooster for Rs. 5 a year ago. They told the police that they would rather go to the jail than get their chicken "arrested". They apologized to Poonam and her daughter and requested them to spare the rooster's life and give it another chance. Following this, no case was registered by the police.
Owner would sell the rooster if it pecks someone again
The couple was allowed to return home with their rooster after a final warning. Constable Rachna Rana told media that the couple made a compromise with Poonam. She said, "Pappu Jatav has promised that he will sell the rooster if it pecks someone ever again."