WWF-India launches its first-ever comic book about awareness of nature
Last updated on
Jun 23, 2018, 05:39 pm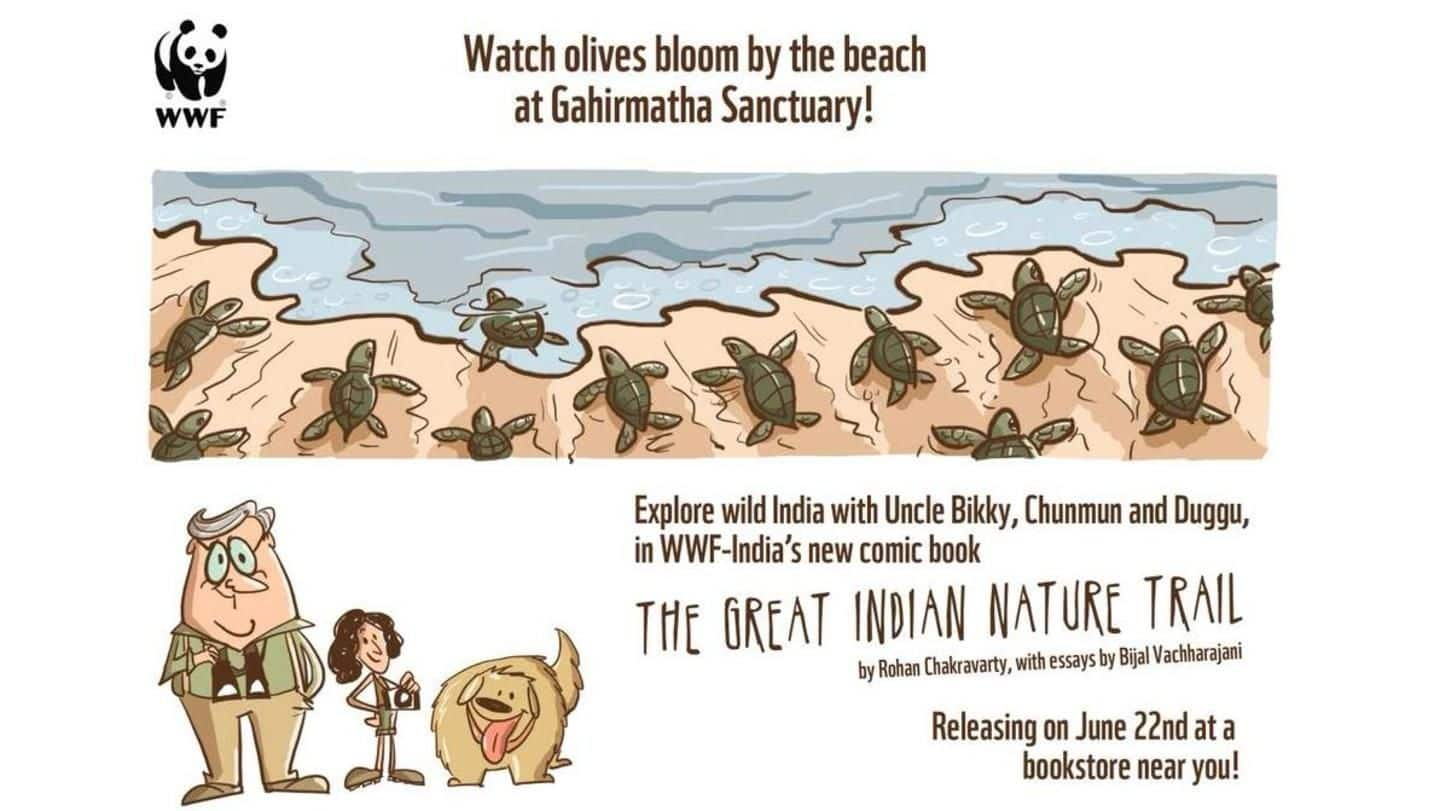 WWF-India has launched its first-ever comic book for the love of nature and to raise awareness about its protection among children. "The Great Indian Nature Trail with Uncle Bikky", launched yesterday, follows the travels of Uncle Bikky, Chunmun, and their dog Duggu as they learn about wildlife across India, and uses a humorous approach towards raising knowledge and awareness for wildlife protection and conservation.
The series is geographically diverse
WWF India said the series is also diverse geographically, sending Bikky and Chunmun to different corners of India, right from Hemis in the extreme north to the southernmost islands in the Andaman & Nicobar archipelago. "An assortment of facts and quizzes at the end of each comic inculcates an admiration for India's natural and geographical diversity," the World Wildlife Fund (WWF) India said.
Comic book written by Rohan Chakravarty and Bijal Vachharajani
Divided into over 16 chapters, the comic book has been the joint work of Rohan Chakravarty and Bijal Vachharajani. "In each chapter, Bikky and Chunmun head off either to a remote location in pursuit of rare wild animals that not many people are familiar with or to their own backyards to spot some common but ignored wildlife," WWF India said.
Grab your copies at the nearby store
"The series aims to instill love for nature as well as a sense of pride and compassion for all things wild in the minds of young readers," WWF India said. The book was launched by Bikram Grewal, eminent ornithologist, and Ravi Singh, Secretary and CEO, WWF-India. The book would now be available for purchase across all stores in India.