MP: Coronavirus warrior kept working despite learning of mother's demise
MP: Coronavirus warrior kept working despite learning of mother's demise
Mar 28, 2020, 12:00 pm
3 min read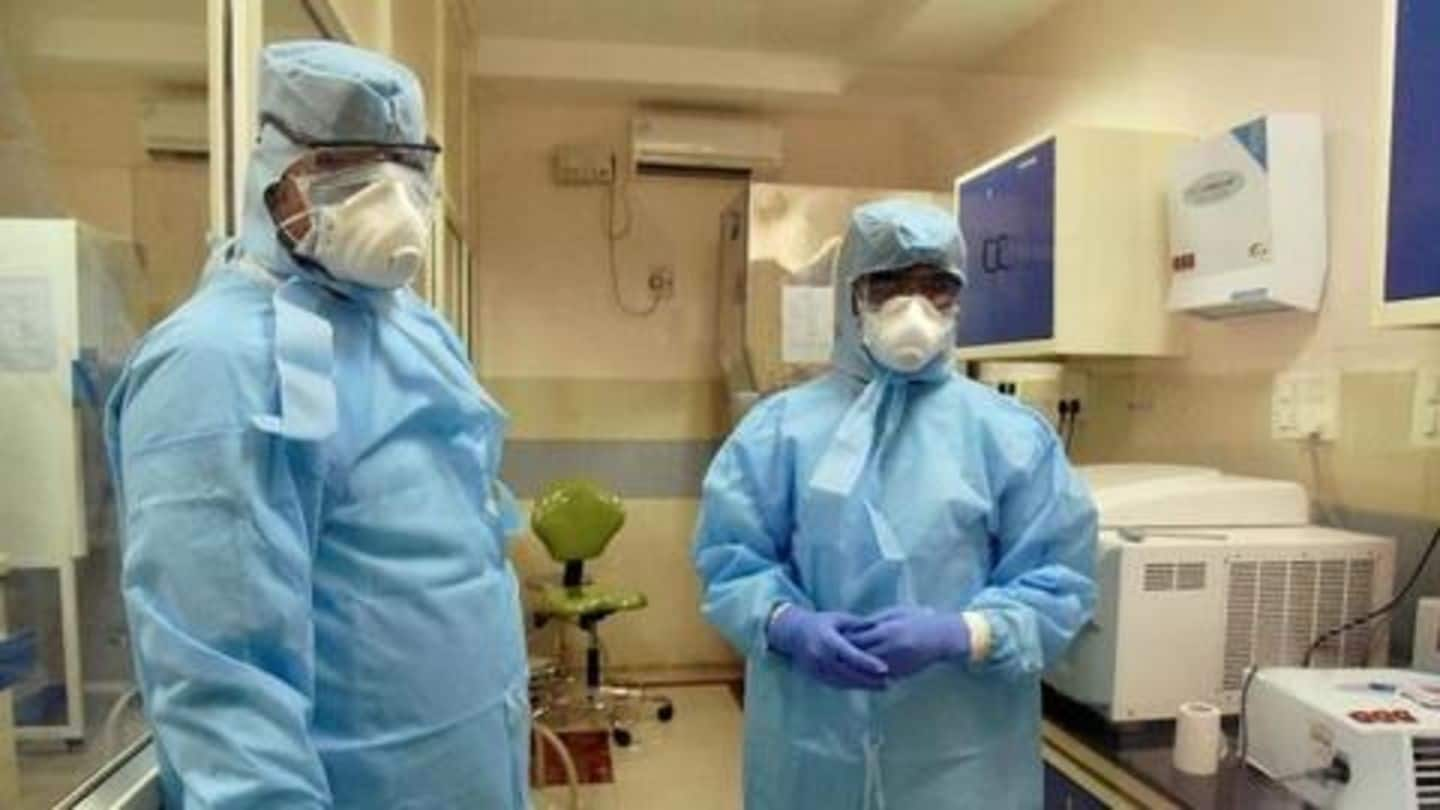 Nothing but dedication will help India defeat COVID-19, the fatal disease caused by the novel coronavirus, which has taken the lives of 20 and infected 902. In Madhya Pradesh, an official given the task of sanitation for Bhopal Municipal Corporation kept discharging his duties, despite knowing of his mother's death. And another one showed up at work despite suffering injuries in an accident.
Ashraf Ali knows he has an important task
The first official was identified as Ashraf Ali and is overlooking sanitation work in the capital of MP. Sanitizing homes, streets, and markets is essential to deal with the virus, so one can only imagine how important Ali's job is. On Wednesday morning, when he got a call that his mother passed away, he didn't leave his job half undone. He kept at it.
After mother, saving motherland is important: Ali
Reportedly, Ali's mother Noor Jahan Begum was suffering from a prolonged illness He told NDTV, "Nothing more valuable than one's mother. After your mother comes your motherland, which is in danger. I came to know about my mother's death at 8 am, but also had my duty to my country." Ali performed the last rites in the afternoon and returned to work hours later.
Ali is an inspiration, said Bhopal's Municipal Commissioner
Ali's commitment got him appreciation from Bhopal's Municipal Commissioner, Vijay Dutta. "They are the true heroes in these tough times. Ashraf Ali is an inspiration for our staff — he sanitizes between 5,000 and 7,000 houses in the city," Dutta said. To note, nearly 10-12 vehicles function in two shifts to sanitize the entire city. In one shift, some 5,000 houses are sanitized.
Despite serious accident, another official also kept working
Like Ali, one Irfan Khan also kept working despite suffering grievous injuries in an accident. Khan, who is a data manager at the Integrated Disease Surveillance Program (IDSP) of Madhya Pradesh's health department, suffered an accident on Monday. He was traveling to his office from AIIMS Bhopal. Khan's collarbone was broken and his right hand was fractured, but that didn't stop him.
Khan said everyone needs to make sacrifices now
"We all need to make sacrifices now to win the fight against COVID-19. Doctors asked me to rest but I found the energy to complete my assigned task," Khan told NDTV. IDSP helps the health department form strategies to battle the disease.
India clapped and cheered for these workers last week
Last Sunday, on Prime Minister Narendra Modi's suggestion, Indians came out on their balconies and terraces to clap for the workers fighting the battle from the frontline. Apart from doctors and nurses, sanitization workers, delivery persons, police officials, and some good samaritans are putting their best foot forward to defeat the pandemic. Meanwhile, India continues to be under a 21-day lockdown.